DIPLOMATIC MISSION
Compiled by Savithri Rodrigo
AXIS OF CRUCIAL INTEREST
I Gusti Ngurah Ardiyasa stresses the value of regional cooperation
For I Gusti Ngurah Ardiyasa, Sri Lanka is one of the best postings primarily because he loves nature, people and the country's unique personality. The Ambassador for the Republic of Indonesia notices many similarities between his nation and Sri Lanka – such as the richness of cultural heritage, biodiversity, blend of modern living that balances tradition and convention, diversity of religions and ethnicity, and economic growth.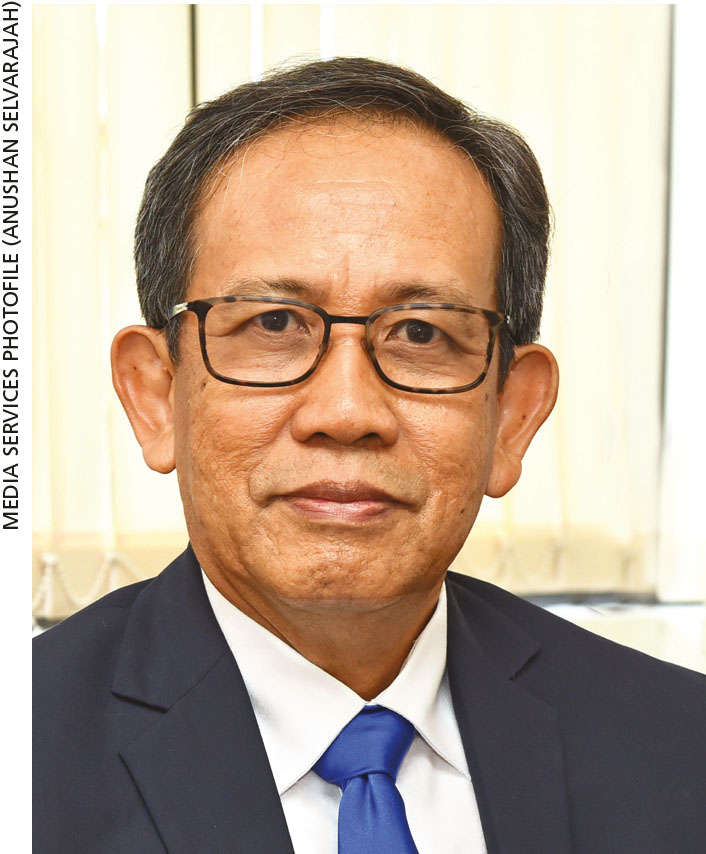 "Waking up to the call and sight of birds in the heart of the city, free and undisturbed by humans, is a rare occurrence anywhere," he enthuses, adding that Colombo is witnessing infrastructure development that augments its centricity to commerce, trade, investment and tourism.
He adds: "It is not only home to Sri Lankans but foreigners as well." And Ardiyasa posits that combining modernity and development with culture and heritage can be difficult.
"In this way, Sri Lanka is similar to Indonesia. We view our rich local traditions and history as a shaper of national identity, which provides a strong foundation to implement our country's development plans. Preserving and leveraging on culture and history can boost the economy particularly in tourism," he says, citing Bali where modernity coexists with tradition and culture.
He also draws parallels between the recent terrorist attacks in Sri Lanka and Bali in 2002, as well as Surabaya in 2018.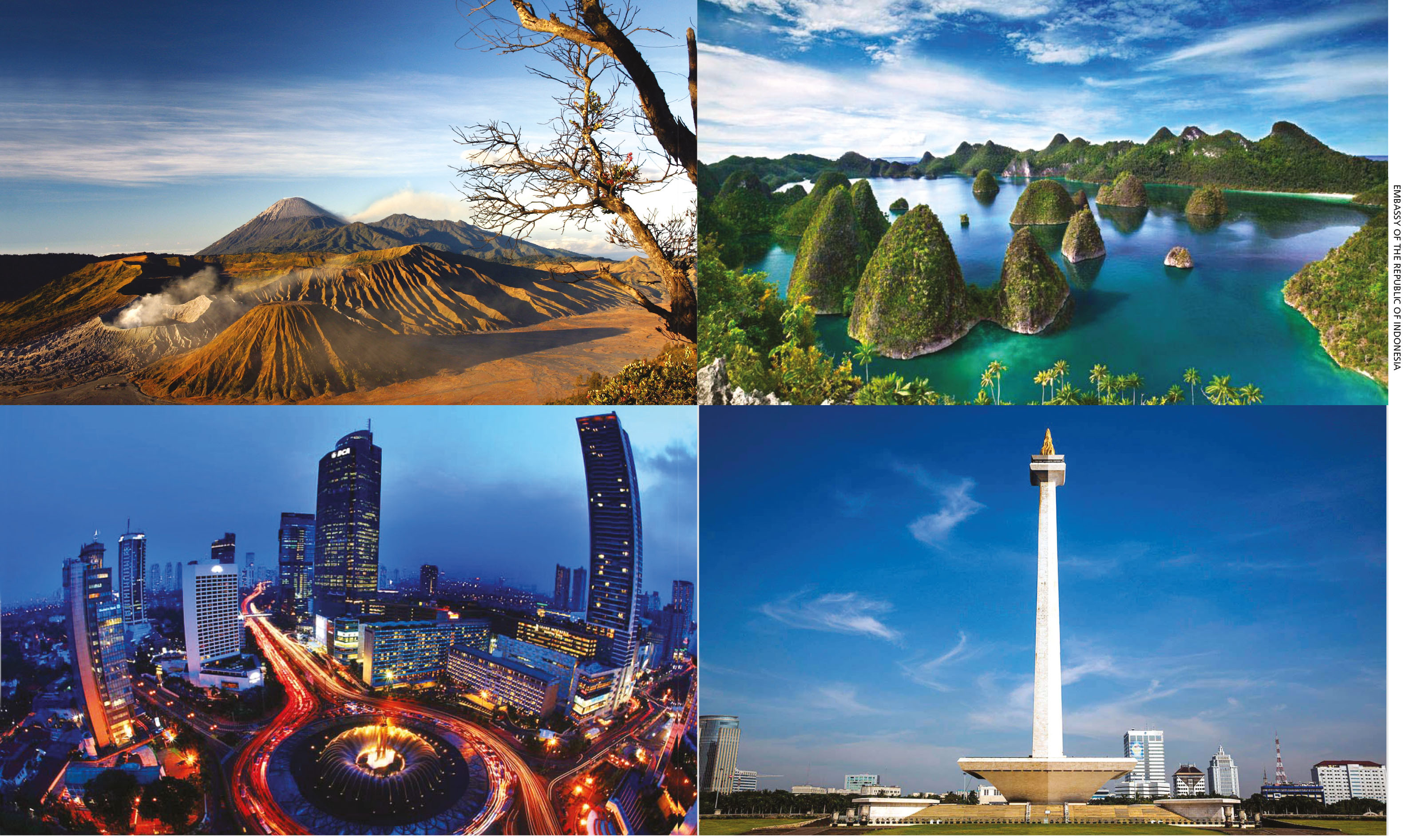 "Four preconditions of democracy must be instituted to prevent violent extremism, radicalism and terrorism. Democracy should deliver results particularly in economic welfare that promotes development while being respectful of human rights," he declares.
And the ambassador continues: "It must be inclusive, signifying greater participation of all elements of society including those that are marginalised. Also, it should build capacity for democratic institutions as governments constantly face new challenges. Lastly, it's important to invest in regional mechanisms as we do with ASEAN."
Ardiyasa notes that while Indonesia has a National Agency for Combating Terrorism, it has also conducted successful deradicalisation programmes and interfaith dialogues.
He foresees the global challenges being the same as for Sri Lanka, to which end he remarks that "international terrorism is growing and the root causes must be addressed, while promoting understanding and tolerance among people."

"Climate related challenges have a profound impact on countries with large agricultural sectors such as Sri Lanka and Indonesia. Another challenge is volatile oil prices as they have a costly chain effect on basic human requirements. While Sri Lanka's government is taking steps to shift to environmentally-friendly practices in­cluding more eco-friendly transportation, fossil fuel reliance must be reduced and alternative energy sources pursued," he urges.
According to its Ministry of Trade, Indonesia's bilateral trade amounted to US$ 363 million in 2018 in its favour, with exports to Sri Lanka including cement, natural rubber, paper, coal and agricultural products. Indonesia's import portfolio from Sri Lanka includes tobacco, lingerie, knitted and crocheted fabric, rubber tyres and black tea.
One of the largest economies in Southeast Asia, Indonesia is expected to be home to at least 130 million consumers by 2030; and it is likely be the fourth largest economy in the world by 2050.
Ardiyasa points out that Sri Lanka and Indonesia already enjoy beneficial business partnerships in activated carbon, palm oil and pharmaceuticals, and he is confident that the former can take advantage of this large base in trade, investment, tourism and apparel "especially because Sri Lanka has GSP+ and Indonesia already supplies fabric to the apparel industry."
Importantly, he adds: "An FTA between our countries would be mutually advantageous."
The 4G road map rolled out by Indonesia's Ministry of Industry cites five priority areas that Ardiyasa says Sri Lanka can take advantage of. These are primarily textiles, food and beverages, automotive, chemicals and electronic manufacturing in addition to knowledge based industries that could provide a fillip to fostering creative economy.
"It is in Indonesia's interest to witness stability and peace in the region," affirms Ardiyasa, who explains that the concept of Indonesia's Indo-Pacific relations is based on the key principles of openness, inclusivity, cooperation, dialogue, respect of international law and ASEAN centrality.
He asserts: "ASEAN is the cornerstone of Indonesia's foreign policy. As a collective, we aim to be a proactive regional forum in responding to developments in the region while being a driver of change. The goal is to make ASEAN an axis of critical interest among partners, offering peace, regional stability and economic prosperity for countries located between these two oceans."
Ardiyasa observes that Sri Lanka has many opportunities to become an attractive commerce, trade, investment and logistics hub in the region.
And he notes: "As one of the fastest developing economies in South Asia, Sri Lanka will be attractive for tourism – especially ecotourism. It will strengthen its reputation as an exporter of the finest tea, and have innovators, inventors and investors basing themselves here with international brands."
"With people to people contact becoming more dynamic, fast and easy, social media will play an active role in boosting business because the world is surely one without borders. But we must be clever to sift the negatives of social media and use only the positives," he urges in conclusion.