AVIATION INDUSTRY
Compiled by Yamini Sequeira
ARE WE READY FOR TAKEOFF?
Gyan Amerasinghe weighs the pros and cons of Sri Lanka's aviation runway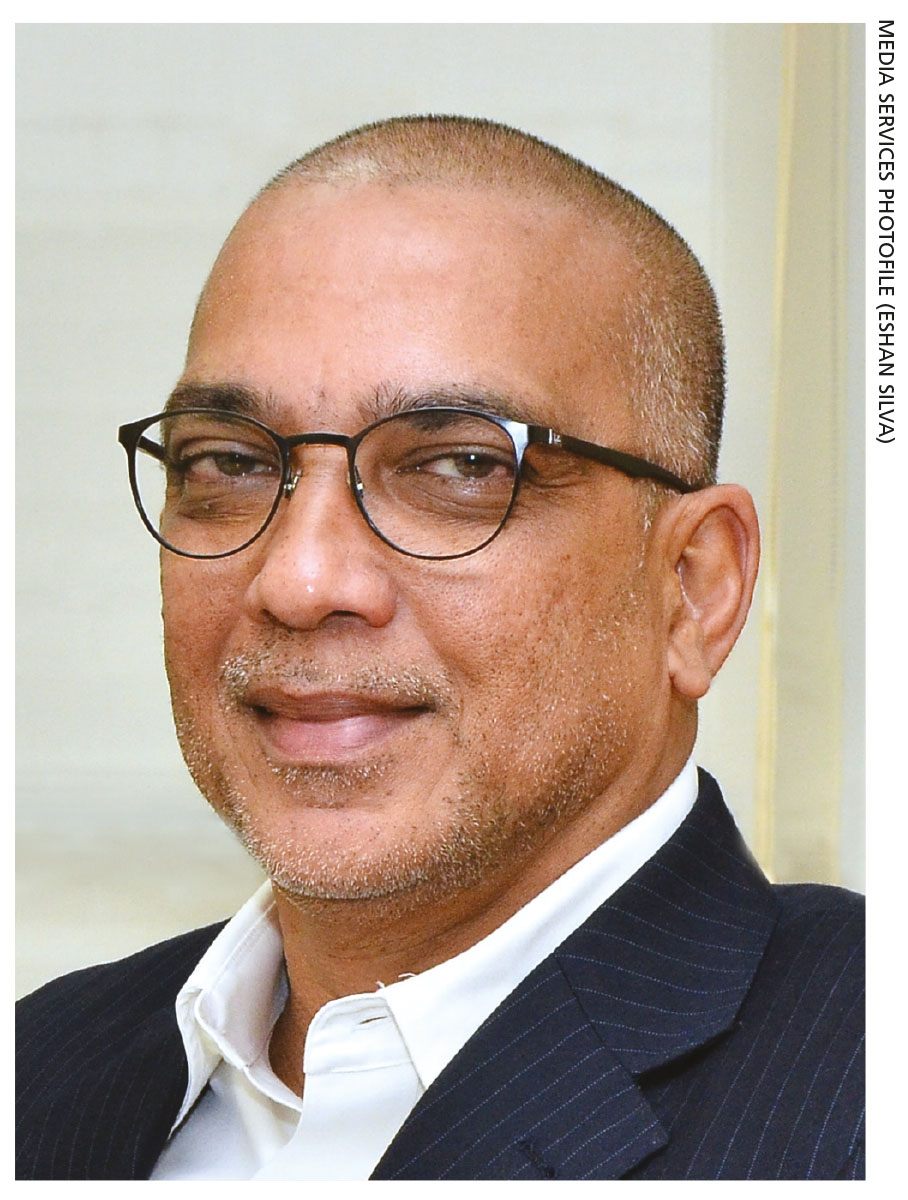 Q: How do you perceive the aviation industry at present?
A: The airline market here in Sri Lanka is predominantly focussed on drawing in passengers who visit the island for travel related purposes.
For the most part, operations are handled by Middle Eastern carriers, which operate multiple daily frequencies thereby adding to the number of seats in the market.
In the context of the tourism industry, which is growing at a rapid pace, markets such as India and China contribute to a larger proportion of this growth.
This has resulted in new carriers originating from these countries entering the market. Another trend is that some airlines from Europe are operating in their winter peak periods.
Compared to other South Asian nations such as India, Pakistan and Bangladesh, the Sri Lankan market doesn't seem to have reached its full potential as yet.
Though we have witnessed an increase in those who travel overseas, this number is insignificant in the context of its contribution to the total available seats in the aviation space. As a result, some airlines often battle for their piece of the pie in leaner periods when capacity is greater than demand.
On the other hand, Sri Lanka as a destination is gradually shifting to being a year-around market, which will help airlines to be more sustainable throughout the year.
Q: Do you believe that there's adequate connectivity for travellers heading into and out of Sri Lanka?
A: Sri Lanka offers travel options to any part of the globe with some of the world's largest airlines serving our country. These airlines cover more than 100 destinations in their networks; so in terms of connectivity to the rest of the world, it is safe to say we're at the top.
One of the regions not very well represented is the Far East to which limited direct flights are available at present – for example, to Vietnam. There are business and tourism related interests that can be developed from both ends, which will help reap mutual benefits.
The other opportunity would be new emerging tourism markets in Europe. I'm confident that we will see new charter operations originating from these markets in the future.

Q: In your opinion, in what areas is there room for improvement?
A: Since the aviation industry is very much linked to the tourism industry, we should look at improving the facilities available to travellers visiting our country. Aspects such as infrastructure, safety, acceptable accommodation and travel among others need to be improved so that Sri Lanka becomes a high value destination.
Therefore, improved linkages, communications and information sharing where relevant amongst these networks will help add value on the whole.
Q: And what are the busiest sectors out of Sri Lanka?
A: With India being our closest neighbour and one of the largest markets, a considerable number of flights operate to many cities on the subcontinent. From a broader perspective, in terms of connectivity to the rest of the world, the UAE sector with a frequency of around 10 flights a day is also popular.
Q: Are the facilities at the Bandaranaike International Airport (BIA) adequate for airlines – and if not, what more should be done?
A: The airport is congested during peak hours of operation so upgrading facilities should be a priority. As Sri Lanka works towards its target of attracting five million tourists annually, the authorities must be proactive in this area as BIA is the first point of contact for visitors.
Along with airport upgrades, infrastructure must also be looked into. Better connectivity to Colombo, convenient taxi pickups and drop-offs, adequate parking facilities are among the areas in which we lag behind others.
It would help to benchmark our main international airport against those of other Asian countries.
Q: What are the strengths and weaknesses of the local aviation industry?
A: First, it's encouraging to note that the aviation industry is moving towards establishing a more open and liberal policy that encourages carriers to view Sri Lanka in a positive manner.
In the recent past, Sri Lanka has offered facilities to low-cost carriers thereby encouraging a larger segment of travellers to experience our beautiful island.
It is also interesting to note that the national carrier has taken steps to restructure its route network to maximise available resources – so Sri Lankans can look forward to a promising future where the national airline is considered.
Not having an affordable domestic travel service poses a challenge and the authorities must look at ways of encouraging this sector, which plays a critical role in aviation and is a major contributor to the economy.
Q: And finally, what are the challenges facing airlines today?
A: The greatest challenge today is exchange rate fluctuations coupled with the high cost of aviation fuel and ground handling charges.
We also need to upgrade facilities at BIA by installing immigration e-gates and fast track counters, and creating more space in check-in areas, lounges and other facets of customer comfort, which are restricted at present but planned as part of the ongoing airport expansion plan.
The interviewee is a Director and the General Manager of Forbes Air Services