ANTI- DRUG TRAFFICKING PROGRAMME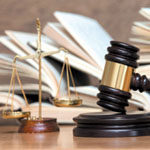 Minister of Youth Affairs, Project Management and Southern Development, and Prime Minister's Chief of Staff Sagala Ratnayaka stated that Sri Lanka's strategic position in the Indian Ocean would make it the perfect location to run a global programme on maritime crime.
He also reaffirmed Sri Lanka's commitment to the Colombo Declaration – identified as one of the primary mechanisms to counter narcotics trafficking in the Indian Ocean by the Indian Ocean Commission.
One of the major challenges Ratnayaka highlighted in maritime law enforcement was the lack a 'legal finish' such as prosecution for the majority of drug seizures made within international waters in the Indian Ocean region.