ANALYSIS: G7 FAILS TO REACH INTERVENTION DEAL TO EASE PAIN OF SOARING DOLLAR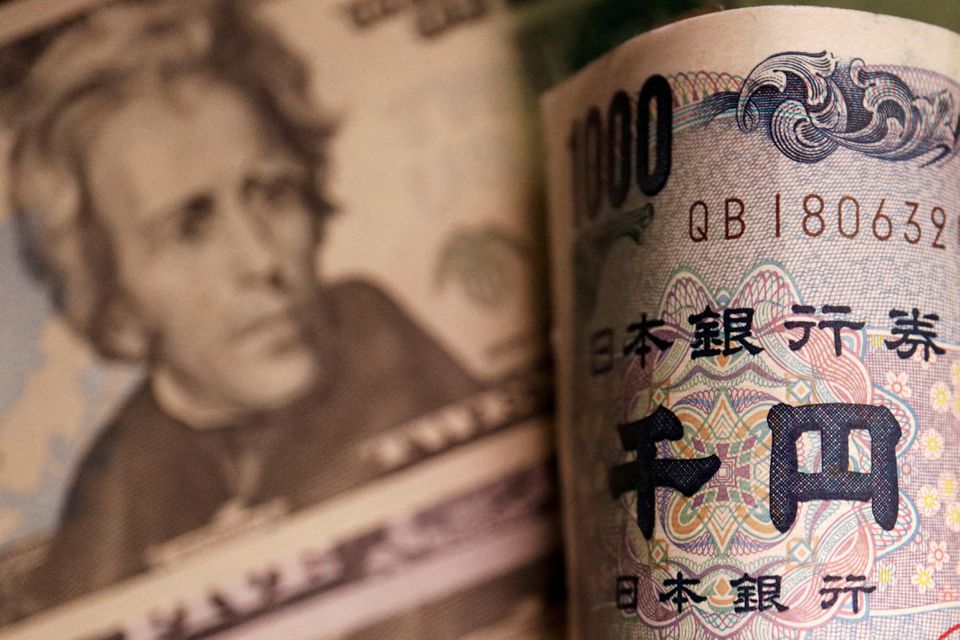 G7 says closely monitoring 'recent volatility' in markets
Japan's jawboning fails to stop yen's fall to 32-year lows
Yellen shuns joint intervention similar to 'Plaza Accord'
South Korea hikes rates as dollar pushes up import costs
Onus is on Japan to support yen via solo intervention
WASHINGTON, Oct 16 (Reuters) - Japan and other countries facing the fallout from a soaring U.S. dollar found little comfort from last week's meetings of global finance officials, with no sign that joint intervention along the lines of the 1985 "Plaza Accord" was on the horizon.
With a strong push from Japan, finance leaders of the Group of Seven advanced economies included a phrase in a statement on Wednesday saying they will closely monitor "recent volatility" in markets.
But the warning, as well as Japanese Finance Minister Shunichi Suzuki's threat of another yen-buying intervention, failed to prevent the currency from sliding to fresh 32-year lows against the dollar as the week came to a close.
While Suzuki may have found allies grumbling over the fallout from the U.S. central bank's aggressive interest rate hike path, he conceded that no plan for a coordinated intervention was in the works.
"Many countries saw the need for vigilance to the spill-over effect of global monetary tightening, and mentioned currency moves in that context. But there wasn't any discussion on what coordinated steps could be taken," Suzuki said in a news conference on Thursday after attending separate meetings of the G7 and G20 finance leaders in Washington.
U.S. Treasury Secretary Janet Yellen made clear that Washington had no appetite for concerted action, saying the dollar's overall strength was a "natural result of different paces of monetary tightening in the United States and other countries."
"I've said on many occasions that I think a market-determined value for the dollar is in America's interest. And I continue to feel that way," she said on Tuesday, when asked if she would consider a Plaza Accord 2.0 agreement.