AMSAFE BRIDPORT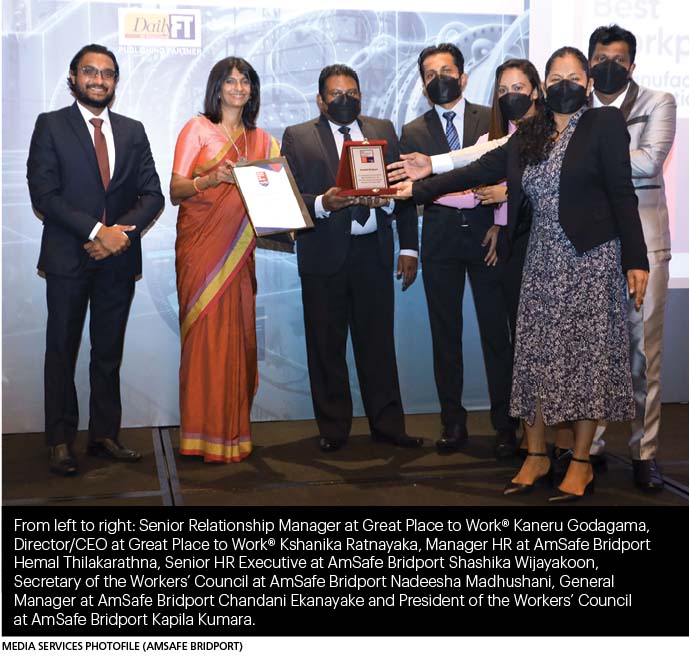 Q: How have workplaces and their cultures changed in the last two years in the wake of the pandemic?
A: The pandemic was not something that any of us were prepared for and the situations that arose were extremely dynamic in nature. Adapting, resolving and catering to relevant needs while maintaining the continuation of business and ensuring both the physical and mental wellbeing of our employees were the challenges the organisation faced.
By speaking with our workforce regularly on a one-on-one basis, we were able to understand their volatile situational needs and wants during the pandemic. And then we implemented certain strategies to keep them motivated through relief packages and medical assistance where it was deemed necessary or implementing a working from home facility.
When the government couldn't cope with the caseload, we hired doctors to treat AmSafe employees and the company then purchased and delivered the medicines to the patients. Our employees were very appreciative of these arrangements.
AmSafe Bridport is an organisation that genuinely cares for its people. And during the pandemic, the bond between the organisation and the workforce was further strengthened as we faced the challenges together in unity and harmony.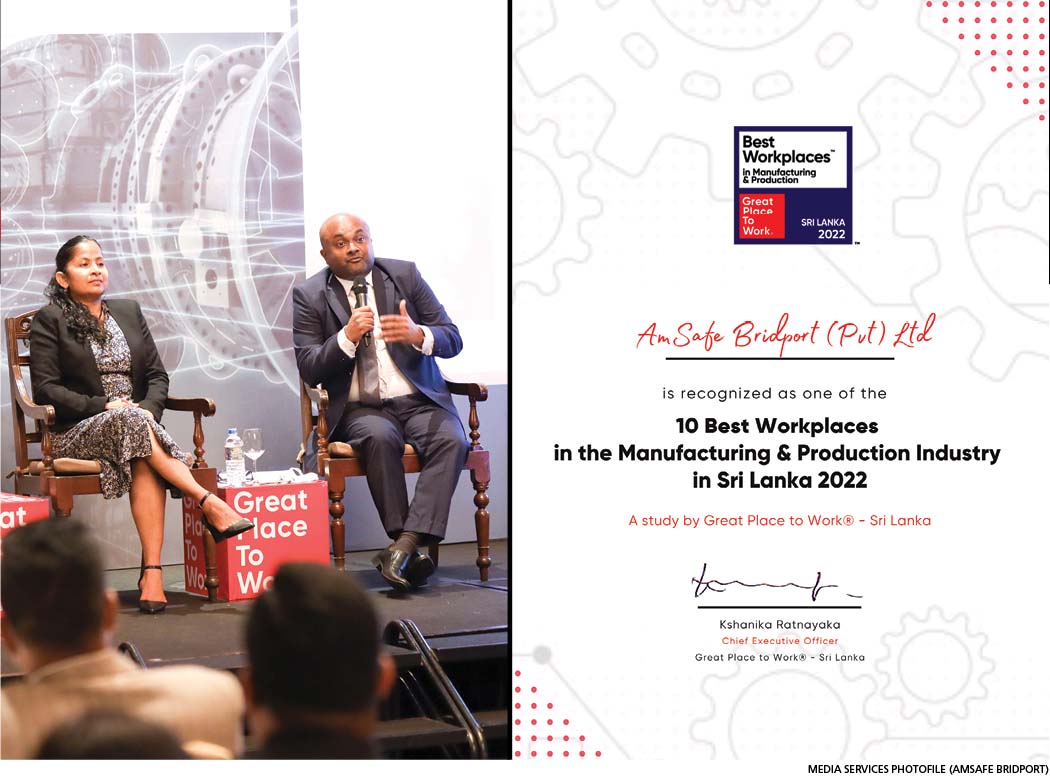 Q: What is the impact of new working norms on workplace culture?
A: AmSafe designs, manufactures and supplies highly engineered restraint and ground support textile-based safety equipment for the aerospace, defence and commercial industrial sectors.
Due to the nature of the work, we weren't able to switch the entire manufacturing operation to remote mode. However, the production processes that could be operated remotely were identified and mechanisms were set in motion to accommodate them. When remote operations were not feasible for the manufacturing process, we employed the bio bubble concept that limits the interaction of employees with only those who had tested free of COVID-19.
We also ensured that we had highly reliable IT systems and infrastructure in place to facilitate working from home without interruption for those employees whose operations could be managed remotely.
However, since AmSafe has a work culture that's strongly driven by teamwork and collaboration, employees preferred to come to work physically for the sake of increased efficiency, productivity, creativity and personal development. As a result, we introduced a hybrid work approach that allowed employees to split their time between working from home and the office.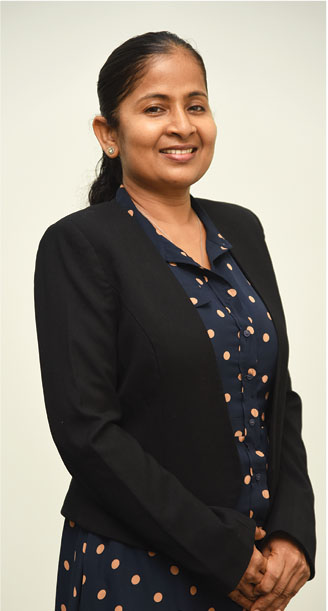 Q: What are the lessons learned as a result of participating in the Great Place to Work® Sri Lanka survey?
A: AmSafe maintains a positive work environment that's employee friendly and this helps boost morale, retention and productivity. We embarked on the Great Place to Work® journey to understand employee perceptions of the company and where we stand in comparison.
The management is delighted to announce that AmSafe scored the highest marks in all categories and this serves as a testimony to our efforts and offers an encouraging pat on the shoulder to continue to do the right thing. We strongly believe that when a company ensures that the personal objectives of its people are met, they will in turn ensure that the organisational goals are reached.
Q: How important is employee engagement in the context of nurturing a great workplace culture?
A: The key is to consider your employees as the most essential asset in your organisation. A great workplace culture comprises trust, confidence and mutual respect, and candid communication also plays an important role in that ethos.
AmSafe has an open-door policy and this encourages our employees to voice their thoughts through channels such as the 'Voice' idea suggestion scheme, representatives of the Workers' Council and other established communication channels. This way the organisation can identify areas that need more attention and the outcome is mutually beneficial for both employees and the company. One of our core values is open and honest communication.
In spite of the numerous challenges posed by the pandemic, we paid our staff their bonuses and salaries, and offered additional rewards as well. And yet, AmSafe managed to achieve overall growth of 15 percent in 2019/2020 and in 2021/2022 we achieved growth of 35 percent despite the multiple crises that Sri Lanka is facing.
Our Zero Defects journey with Boeing is yet another testament to how AmSafe overcame the various dynamic socioeconomic challenges it faced during the last couple of years through its collaborative organisational culture. The company's commitment to go the extra mile when serving customers during the pandemic and never compromising on the safety and wellbeing of its employees was noted and greatly appreciated by clients worldwide.
All this was made possible by AmSafe's top-down culture that created a strategic approach to coaching, mentoring and nurturing its employees while empowering and encouraging them to reach their maximum potential. As a result of this exercise, AmSafe is powered by a dedicated and committed workforce. If you take good care of your employees, they will in return take your organisation to greater heights.
– Compiled by Isanka Perera