AIA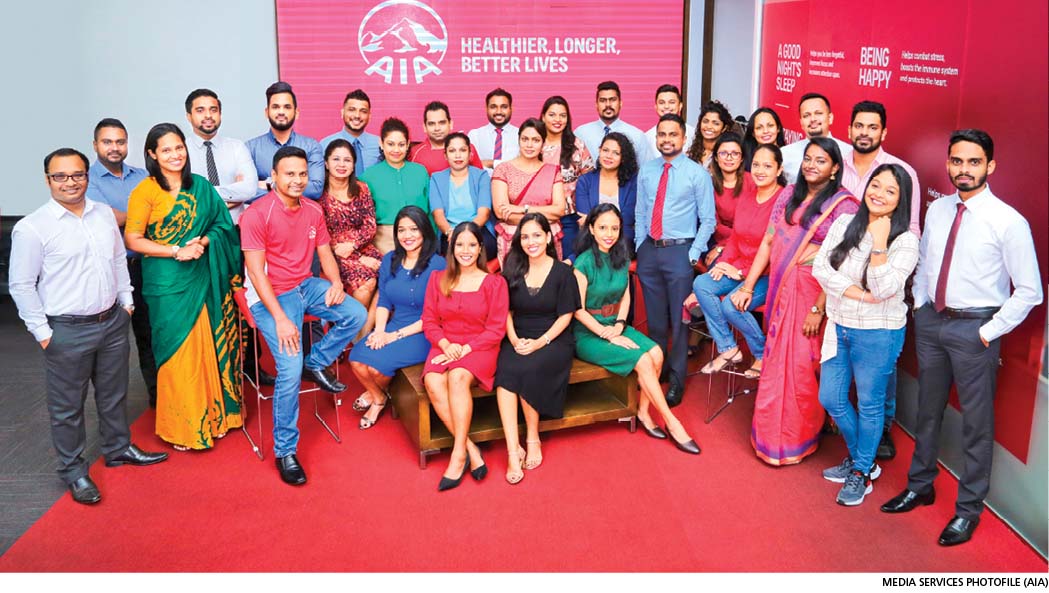 Q: What are the main components of a great workplace?
Chathuri Munaweera (CM): It's a great honour to receive this accolade yet again and notably be the only insurer to be certified as a Best Workplace for 10 consecutive years. This recognition is a testament to the priority we place on fostering an equitable work culture; and the appreciation of our employees for our efforts to ensure a transparent and inclusive environment.
Since employees' trust and pride in the workplace are of primary importance, we focus on providing an equal opportunity and safe environment where people can enjoy a balance between personal wellbeing, career growth and a sense of community while adding value to themselves and our shareholders.
AIA has adopted the wellbeing framework, which fulfils employees' physical, psychological, social and financial security. Other assets may come and go but the knowledge, experience and abilities brought to the organisation by our employees can't be replaced.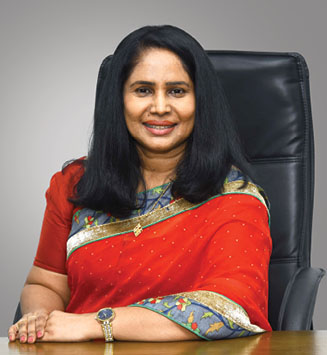 Another component of a great workplace is being agile in maintaining and protecting our employees' welfare and during these difficult times, we continue to support them both economically and psychologically as well. Being strong enough to survive this crisis isn't sufficient because they should have hope that they can come out of this and thrive. As a result, we try to protect our employees from harmful sociological and economic impacts too.
To that end, we have created virtual pop-up shops to provide workers with essential food items at discounted prices, special cash benefits and a substantial insurance cover for employees and their immediate family members. We also make internal funds available for emergencies.
And since the current crisis is taking a toll on their mental health, we pay attention to the healing process with the help of private counsellors who guide our workers through various life issues.
Q: What is the impact of new working norms on workplace culture?
CM: COVID-19 pushed employers to create a working from home (WFH) model and AIA has always been digitally ready to embrace it. However, we realised that employees value the opportunity to come to work, interact and network. Therefore, we needed to make room for these social interactions so that we could have a happy and productive workforce.
The impact of new working norms can be positive provided they are tailored to suit the organisation and the type of work culture it wants to create. So we opted for the hybrid model and this has made it easier for employees and managers to have the best of both worlds.
Q: How can a great workplace culture contribute to organisational performance?
CM: Employee engagement contributes positively to the organisation's performance. Providing a supportive environment that celebrates differences and encourages feedback is a top business priority. And the positive effects of this are reflected in the company's results and balance sheet.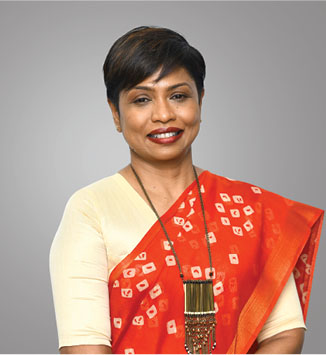 AIA continues to build on its collaborative, transparent and inclusive work environment, which has been nurtured over the years. Being a great workplace definitely underscores the company's success in creating an empowering and fun ethos that attracts and retains the best of talent.
When you have a brand that reflects a great workplace, you attract top talent, which results in excellent organisational performance.
Q: What are the lessons learned from participating in the Great Place to Work® (GPTW) Sri Lanka survey?
Thushari Perera (TP): AIA has won the Best Workplaces™ award for 10 consecutive years making us one of the only three organisations in Sri Lanka to have achieved this feat. In addition to this, the company was also included in Asia's Best Workplaces list and this enforces our credibility as an outstanding employer brand.
It is important to us that our workers are happy, healthy and valued. We want to make sure that they get an opportunity to be the best version of themselves by learning and growing in their careers.
The GPTW Assessment is a key tool that helps us evaluate whether we are doing what's right. This two lensed model sets a good platform for employees to voice their experiences and for us to evaluate our processes and practices.
GPTW's rigorous methodology that has helped gather and evaluate our employees' feedback over the years, has played a key role in improving our HR policies. It has also enabled us to focus on the relevant strategies that are needed to build an inclusive, transparent and high-performance culture at AIA.
Q: How important is employee engagement in the context of nurturing a great workplace culture?
TP: Keeping our workforce engaged is of primary importance because engaged employees are happy. They contribute their best at work while harnessing positivity amongst their colleagues and teams.
In return, our culture, which is purpose d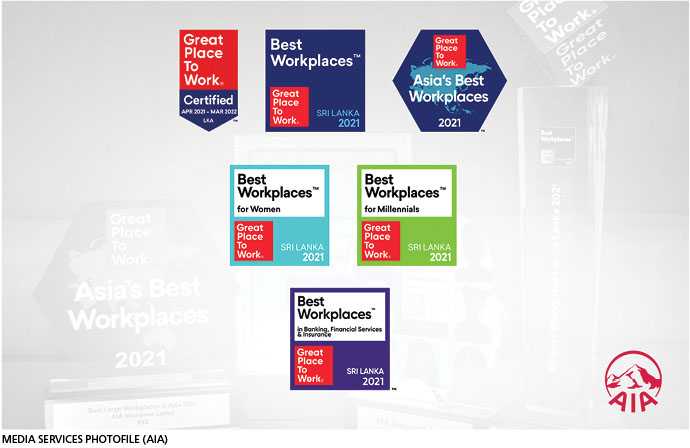 riven is built by high performing teams. The company recognises and accepts the individuality of employees while embracing their diversity and equality.
Over the last year and a half, we have greatly improved our gender ratio and have employees from across different generations working together.
Q: Is organisational agility a priority in your workplace – if so, what measures have been taken to ensure this?
TP: Organisational agility is a priority for us to remain relevant. Despite the pandemic, AIA delivered its best performance in 2020 and 2021. Our agility, which has helped us deal with pandemic-related challenges has also enabled us to face any future crisis too.
During the pandemic, most processes were shifted to digital platforms, which facilitated efficient adaptability to any external or internal changes. Currently, we are practising a hybrid work model to support flexible work arrangements.
As 70 percent of our workforce comprises millennials, our engagement with all generations of employees consists of new technology and virtual forums on social media for better connectivity.
With a rich heritage and an innovative mindset, AIA Insurance encourages jobseekers who possess a fresh perspective, collaborative attitude and a sense of relentless curiosity to join us and be a part of our journey.
– Compiled by Yamini Sequeira
Telephone 2310310  |  Email lk.info@aia.com  |  Website aialife.com.lk