AD INDUSTRY
Compiled by Lourdes Abeyeratne
THE POWER OF STORYTELLING
Himasha Karunaratne believes that great storytelling still draws consumers
Q: What does it mean to be a creative talent in the present environment?
A: Creativity comes in all shapes and sizes, which are traditionally categorised by four levels of expression that links the most advanced forms of creativity with artistry.
In the ad industry, being a creative is both challenging and exciting. This is because it's unique with distinctive good and bad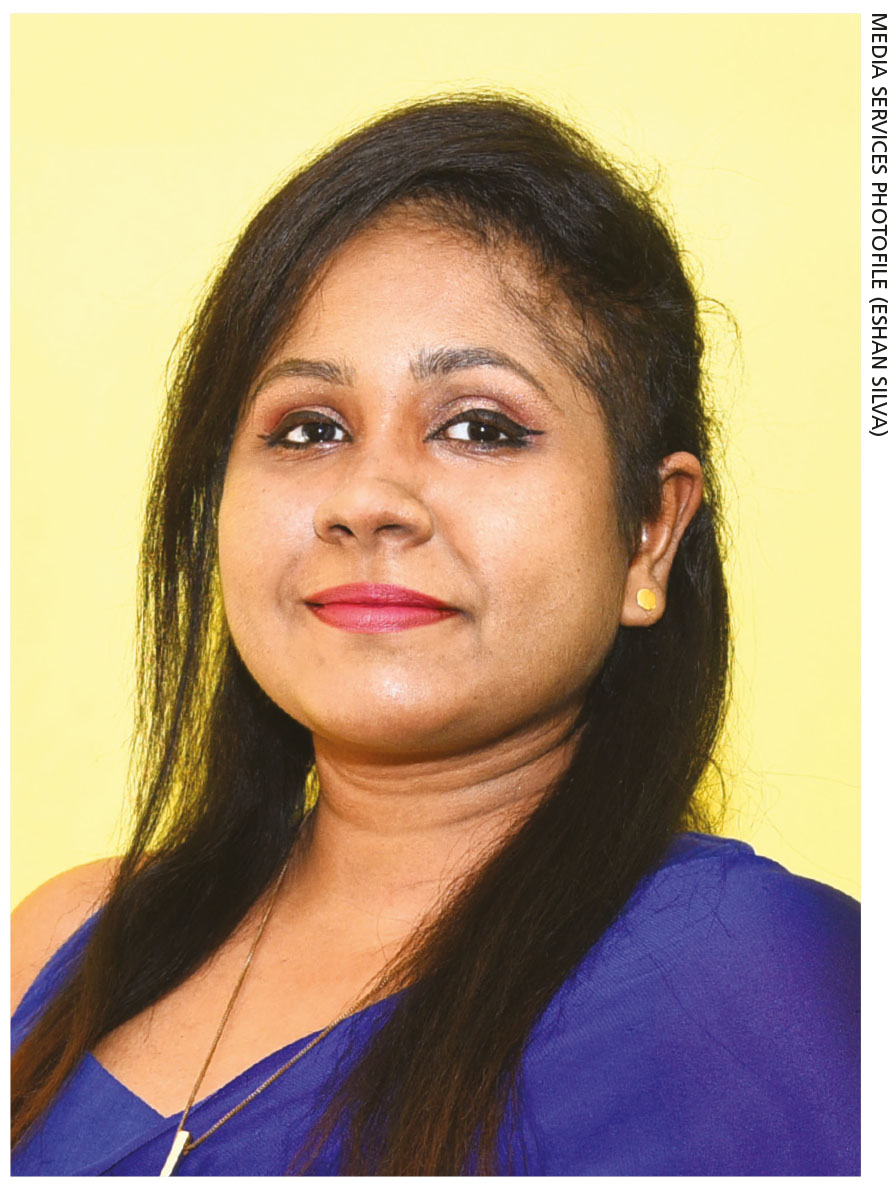 consequences; it is a vital part of the economy as creatives can have a tremendous impact on clients' businesses.
Marketers and creative partners have opportunities to create products and services that are out of this world, integrated into the marketing ecosystem's DNA and fabric.
This space was previously inaccessible but by virtue of technology, as well as user experiences and data convergence, they can make significant contributions to clients. Most importantly, creatives change the world. They can offer something new by merely being creatives with the ability to change circumstances – and leave a trail of ideas, footprints and memories while giving life to things that did not exist before.
Q: Is it more challenging to be a creative in the prevailing landscape?
A: I believe that the present is a more exciting time to be a creative. The only constant in today's world is change so creatives must be curious and able to adapt to rapid changes in consumer behaviour and technology.
It is vital to know the tools, platforms and best practices. Moreover, there's immense opportunity in blurring spaces, and connecting how we use digital, social, experiential and traditional mediums as creative storytellers.
This calls for an understanding of how ideas integrate paid, owned and earned media, and connecting the dots between platforms. It also means being in tune with the strengths and weaknesses of the context and environments in which ideas come to life.
What remains the same is the need to be a great storyteller. With the prevailing global situation, creatives have had many opportunities to prove themselves, and how clients and agencies can benefit.
People may question how this works given that the world is almost 'out of order' due to the pandemic. But creatives can instigate change by thinking outside the box and executing ideas on highly engaged mediums.
Q: What does being the best mean in today's market?
A: We look at where the bar is set – this could be based on what those in the industry are doing or where consumer behaviour is headed and deciding to go there. It requires fresh approaches to ideation and embracing open-source approaches to the creative process while remaining in sync with clients.
Great storytelling draws people in and keeps them returning for more – this will never change. The difference today is that to be the best, context is everything. If you tap into the right path and context, nobody can stop you from being the best.
But this isn't easy as the market is teeming with competition; so being unique, and understanding what the consumer and market want, are prerequisites.
Q: In this era of data and technology, what has been the fundamental change for creatives?
A: We possess more insights into consumer behaviour than ever before; and we live in a world exploding with content that must resonate for consumers to care and be inspired to share.
Creatives use digital and social media as a powerful canvas. Crafting better creative and high quality experiences requires more collaboration, and the ability to build ideas and stories across touch points.
But ultimately, it continues to be about large and simple ideas. Consumers do not fall in love with technology but rather, great ideas and storytelling. Being in the digital market or following data doesn't necessarily deliver success as you must read and understand mindsets, and cater to consumer wants through technology.
Q: Why is understanding data important?
A: Data enables us to obtain the insights, behaviours and ideas that will take creativity to new heights. What's more important is asking the right questions upfront and agreeing on deliverables, so that creative ideas add relevant and actionable value.
Indeed, data is great for informing and providing context. In addition, it is reaching the point of helping predict what will trend, thereby providing brands with a cultural edge in the 'always on' world of consumers.
When it comes to brand building and understanding strategy, data plays a vital role; it enables creatives to conceive great strategies for brands to revamp their look, feel and promise.
The interviewee is the Creative Group Head of TBWA Sri Lanka