ACCESSORIZE – TO COMPLETE THE LOOK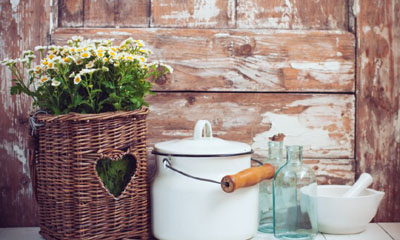 Designing a home with various facilities and luxuries, or the latest gadgets and gizmos, is not so much of a difficult task. With the right amount of money, it's easy to design a space that is convenient and luxurious. Transforming that space into a place worth living however, requires much more than just the right budget; It demands attention, passion and effort.  Rugs, art pieces, the right lighting and throw pillows can make a giant impact in a space. They define who you are and can speak volumes about your lifestyle. The various details can help to uplift a home and provide an environment that is uniquely designed for you.
When considering the complete outlook of a space or the end result of a design, the one ingredient that completes a look, is accessories and detailing. They are essentially the elements that personalize a home and make it your own.
Why Accessorize?
The reason is quite simple. Allow us to break down the importance and the functionalities of accessorizing a space.
Accessories and the correct detailing are capable of uplifting the look of any space, by adding an element of personality and artistic flair.
Accessories create a focal point in your home, guiding the attention of whoever walks in.
If you have any setbacks in your house, accessories also act as a a great distraction. Decorating these areas with accessories will help divert the attention of your guests.
Accessories can help switch the style and look of a home instantly and effortlessly, whenever you might need.
How to Select the Best Accessories for Your Home?
Before you begin, it's important to understand your style, requirements and expectations. Accessories are meant to highlight your personality and create a unique environment that motivates you to live and function. Hence understanding the above factors are imperative to make the optimal use of accessories and detailing. However, since accessories and details are easily accessible and mostly inexpensive, using them ineffectively also has the potential to damage your design, obstructing you from achieving the home you have always dreamed of. Therefore, when decorating a space it is wise to seek the assistance of an experienced designer or do your own researches before you jump into the process.
Pay Attention to the Quality of the Products.
As with any purchase, it is important to firstly pay attention to the quality of the products or accessories that you select for your home. This mainly applies for items such as rugs or art pieces. Products that are often less expensive can also be of lower quality. In order to avoid spending on accessories unnecessarily, focus on the quality of the product in lieu of its external appearance.
Avoid Limiting Yourself to a Certain Color Scheme.
The main purpose of incorporating accessories or details into a design, is to add aesthetic value and personality to a space. Therefore, limiting yourself to neutrals or a particular color scheme will not help achieve the desired outlook for that space.  In order to add visual interest, experiment with bursts of color or various rugs with different styles and details.
Don't Overuse Accessories.
Overusing accessories can create a sense of overwhelm in a space. Many times, these items act as a focal point in a house and so, overusing them can easily distract people.
Here are some inexpensive accessories that you can use in your home design. They are inexpensive and effortless details that will instantly transform your home.
Accent Pillows and Throws.
Wall Décor.
Area Rugs.
Coffee Tables.
Dining Table Accessories.
Picture Frames and Quotes.
Vintage Baskets and Bins.
Vases and Other Glassware.
Scented Candles.
Your Favorite Books and Magazines.