APPAREL INDUSTRY
Compiled by Yamini Sequeira
MAKEOVER FOR LOCAL BRANDS
Murad Rahimdeen perceives high potential for brand building in local apparel
Q: How would you describe the impact of COVID-19 on the local apparel retail sector? And is there a growing trend of e-commerce in the 'new normal'?
A: The impact on the apparel industry has been devastating, more so since retailers in Sri Lanka were gearing up for the biggest season of the year – viz. the Sinhalese and Tamil New Year.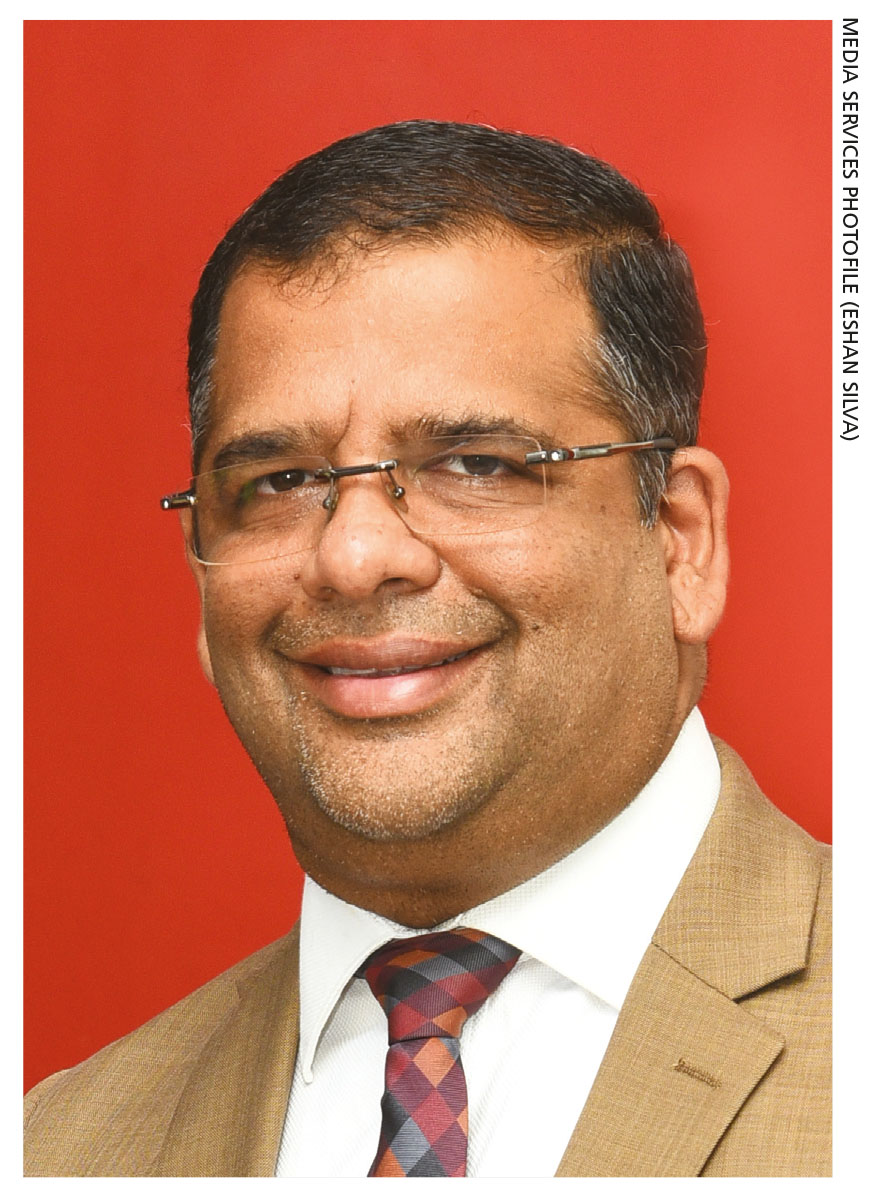 Undoubtedly, the coronavirus pandemic hit local apparel retailers at the very centre of their hearts – not only as a result of a loss of revenue but also by burdening retailers with substantial commitments with which their cash flows could not cope.
However, the situation appears to be easing gradually and Sri Lankans are proving to be a resilient bunch.
As for e-commerce, the trend was already making headway in the local market although the uptake was slow. What's more, the curfew did lead to a spike in e-commerce.
However, I believe that consumers, retailers and platform providers are as yet not well prepared or properly geared to provide a holistic solution that will lead to a marked shift towards e-commerce.
We must remember that shopping is always a 'sensorial experience' and replicating it on e-commerce platforms by way of mobile devices or computers is a process that Sri Lanka has yet to master when it comes to fashion related retail.
Q: When it comes to job losses and employees being laid off, how serious is the situation presently?
A: With the situation escalating across the world at this time – and the local and international media seemingly blowing the episode out of proportion – entrepreneurs were shell-shocked, not knowing which way to turn.
With no guidance or encouragement, some entrepreneurs had no option but to lay off staff whilst others were compelled to take cover along with their personnel. Thankfully, the markets are picking up and businesses are considering recruitment once again.
I suppose that this experience has provided the business community with a good eye-opener: that consumer demand cannot be stopped even with a significant threat. We need to wait until the storm passes and be alert to move forward at the first sign of normalcy.
Q: How much apparel manufacturing occurs locally for supplying to the domestic market compared to im­ports?
A: This is a difficult question to answer as very few statistics are available, and because we are looking at a huge segment of people with diverse cultures and habits when it comes to clothing.
My calculated guess would be that approximately 50 percent of the apparel required for local consumption is imported.
Since local consumption and tastes are fragmented, the volumes of particular styles or designs are very small – and therefore, economic viability isn't great. This demand could be catered to by a coordinated SME structure or importing only for basic and selected needs.
Q: Have local brands been able to establish an identity in the face of the numerous international brands in the local fashion retail market? Moreover, do local brands have the necessary brand building know-how and capabilities?
A: Local apparel brands certainly have the required knowledge to manufacture world-class quality garments.
Yet, to be internationally significant, they need to have the scale, infrastructure and a good supply chain to make marketing feasible. There aren't many local brands worthy of being considered at a global level; however, if they're to succeed in the international market, they will need plenty of support from the government and a sustainable business model.
Unfortunately, unlike Ceylon Tea, local apparel does not have a strong USP – despite initiatives such as 'Garments without Guilt' and 'women empowerment,' which were launched to offer a new identity to apparel manufactured in Sri Lanka.
Q: Does the disruption to supply chains present an opportunity for local brands to widen their presence?
A: Yes, certainly. I think this disruption has to be converted into a policy over a period of time – especially since Sri Lanka has the required design and manufacturing capabilities for garment manufacturing.
There are numerous opportunities for SMEs to service this market, provided that a body is formulated with strategic and stringent coordination.
Q: How can the apparel industry reduce its reliance on China for sourcing raw materials?
A: This would be impossible given the scale; it is something that should never be attempted as basic economics tells us why.
For Sri Lanka's apparel industry, the lowest hanging fruit is to import raw materials and manufacture garments locally, thereby creating much needed employment opportunities.
Q: And last but by no means least, how would you envision the future of the fashion retail sector given the proliferation of mega malls?
A: I'm sure that the smart people who invested in mega malls have done their research. However, we have to take into account the local culture.
Changing the prevailing culture – and thus habits – requires a substantial investment of time and effort. A business enterprise will find it extremely challenging to make this change alone and overnight.
The interviewee is the MD and CEO of Libera, and Managing Director of Libera Industries