WILDLIFE CONSERVATION
Collaborate for Preservation
Akram Cassim outlines why corporates need to work together to secure the future of Sri Lanka's wildlife
Wildlife conservation and economic development need not be incompatible," says Akram Cassim. From the perspective of the Managing Director and CEO of Colombo Jewellery Stores (CJS), conserving Sri Lanka's wildlife is an undisputed necessity to ensure the coexistence of humans and wild animals.
They have the right to share the same spaces in addition to an assurance of economic stability, he adds.
"Our wildlife is an asset where tourism is concerned; and if managed well, it could boost foreign exchange earnings and provide meaningful employment across a variety of segments," he explains.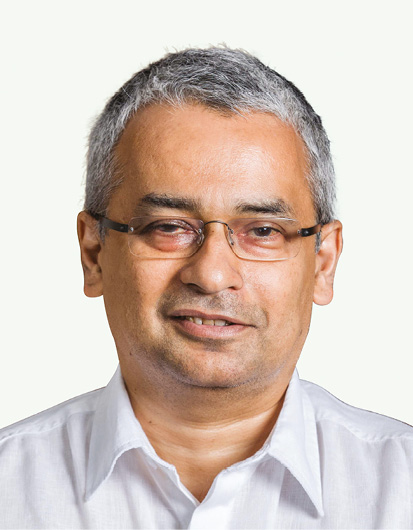 To this end, many local corporates have supported wildlife conservation efforts in Sri Lanka over the years. Cassim cites notable organisations and brands such as Dilmah, Nations Trust Bank, Sampath Bank, Hatton National Bank (HNB) and the David Pieris Group of Companies as having worked extensively in this sphere.
Meanwhile, CJS acts as an advocate, a promoter and an activist of conservation, implementing a number of elephant conservation projects under the principle of 'saving elephants by helping people.'
Among these initiatives are the EleBus project, which transports children to school through an elephant corridor; Project Orange Elephant has planted orange trees around villages to help sustain farmers and protect them from elephants; and The Wildlife and Nature Protection Society's (WNPS) light repel system initiative deters elephants from entering villages and their cultivations.
Apart from its partnership with WNPS, the jeweller has also partnered with entities involved in this space such as the Sri Lanka Wildlife Conservation Society and Oceanswell, to provide funding and create awareness.
"Partnering with wildlife conservation organisations with proven track records and expertise in their fields – such as WNPS, the International Union for Conservation of Nature (IUCN), the Environmental Foundation and the Department of Wildlife Conservation – is the best way for corporates to contribute to conservation efforts," he asserts.
Sri Lanka's wildlife faces many challenges, of which the loss of habitat takes prominence. "We must reverse this trend as it's a loss to all Sri Lankans, not only a few who love and enjoy the wild," Cassim insists, adding that habitat loss leads to irreversible species losses.
"If we lose keystone species like elephants – which are a part of Sri Lanka's heritage and history – it will be a disaster beyond repair," he warns, citing the need to protect national parks from encroachment and destruction.
Cassim believes that if all stakeholders work together, "we can create amazing solutions that will have positive effects on conservation."
"We all need to do our bit for wildlife because without it, Sri Lanka would not be the island paradise we enjoy today," he asserts in his concluding remarks.