COVER STORY

EXCLUSIVE
CATALYST FOR ECONOMIC REVIVAL
Osman Kassim discusses the logistics sector's performance amid the pandemic and its growth potential while outlining areas for improvement to leapfrog Sri Lanka into the future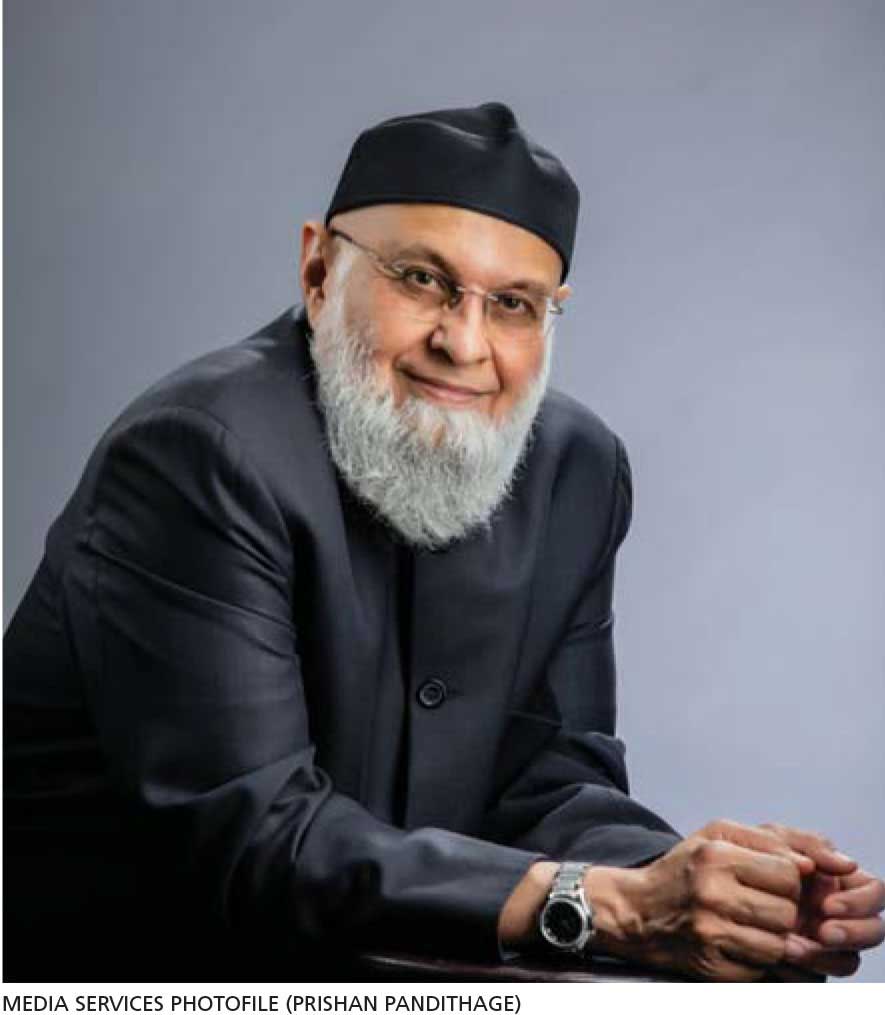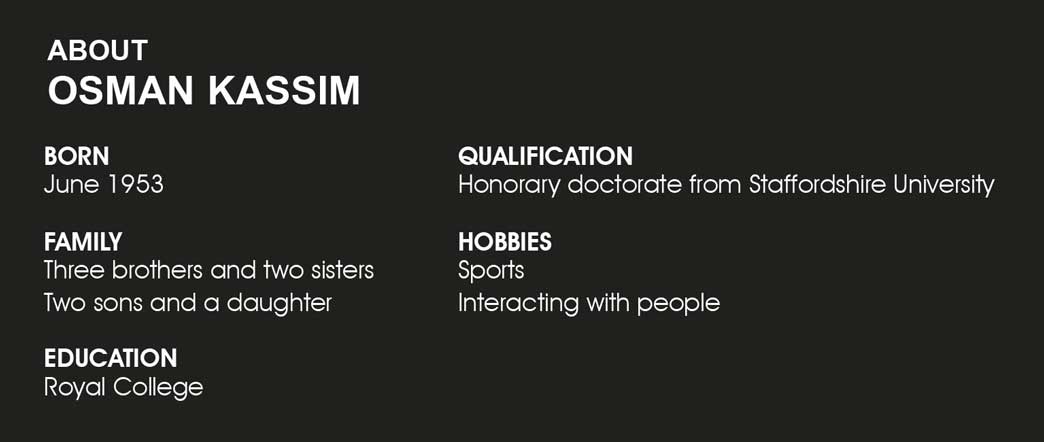 As far as the corporate arena in this country is concerned, the Chairman of Aberdeen Holdings Osman Kassim needs no introduction. He pioneered the island's fresh produce export trade more than four decades ago and once helmed a business that spread its wings to become one of the nation's leading conglomerates – Expolanka Holdings.
Under his leadership, the group diversified into several sectors including logistics, leisure and investments, with its operations spanning 20 countries and 50 cities.
In addition to his present role at Aberdeen Holdings, he also serves on the boards of Vidullanka, Expack Corrugated Cartons, Amana Takaful (Maldives) and CrescentRating (Singapore) among others.
And apart from his contribution to Sri Lanka's diversified sector, Kassim is reputed for his expertise in Sharia law and Islamic finance – a well-known facet of his inspiring leadership.
He was the Founder Chairman of Amãna Bank and Amana Takaful Insurance – which are said to be the first in their sectors to be set up in Sri Lanka, and positioned as the only fully Islamic finance compliant bank and insurance company in the island. Kassim currently also acts as the Chairman of Amana Takaful Life Insurance.
Furthermore, Kassim is an educationalist with invaluable contributions to Sri Lanka's higher education field in the form of the Asia Pacific Institute of Information Technology's (APIIT) establishment in 1999, which is affiliated to APIIT Malaysia and Staffordshire University.
In fact, he was awarded an honorary doctorate by Staffordshire University in recognition of his visionary leadership and achievements.
In this exclusive interview with LMD, Kassim shares his logistics and corporate expertise – gleaned from a career that spans 47 years – and assesses the threats and opportunities on the horizon for Sri Lanka.
– LMD
---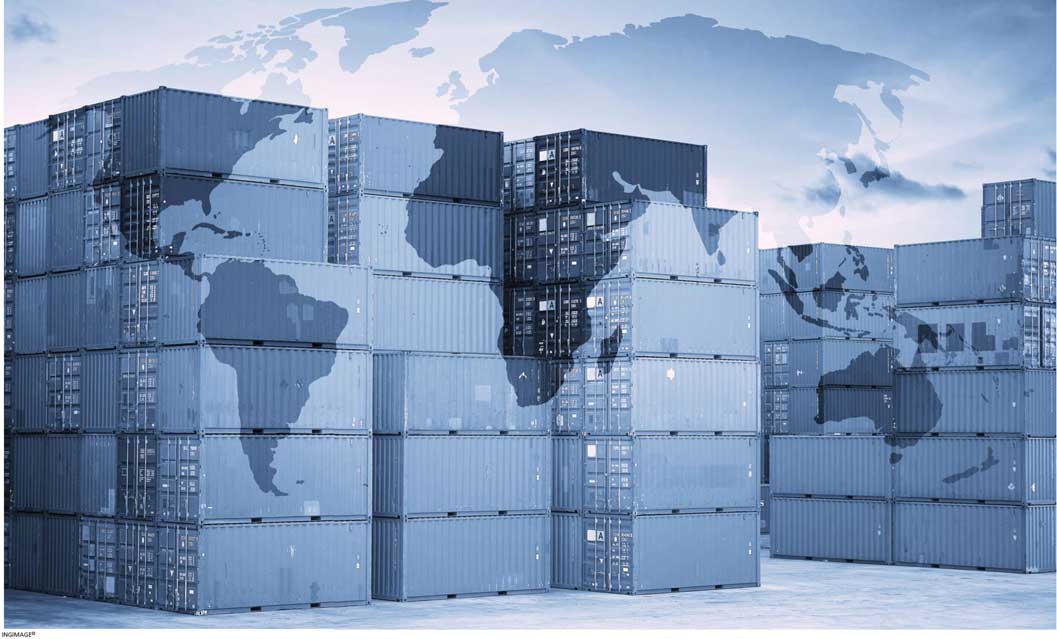 Q: How do you view the logistics sector's performance given the present economic climate in Sri Lanka and recent policy decisions?
A: The logistics sector is the heartbeat of an economy – it deals with the movement of goods and trade.
For any nation to operate smoothly, the sector needs to operate efficiently. Even during the most challenging times last year when the country went through an extended lockdown, the logistics sector continued its operations unabated.
The sector was and still is one of the best performing in the country, which helped sustain the export economy in particular by facilitating logistics services in an efficient and timely manner, while operating in an environment that was severely disrupted with airports being closed and travel restrictions in place globally.
Export earnings are a key contributor to the local economy and the logistics sector rendered yeoman service in ensuring this was not disrupted. Similarly, it ensured local industries operated efficiently by making certain that essential products were made available and distributed in extremely challenging market conditions.
The sector also showcased its ability to adapt to market demands by aligning to new solutions such as e-commerce services.
Uplifting the economy from both international and local perspectives is essential in these turbulent times – therefore, parties, policy makers, the private sector and all other stakeholders should reinforce and develop a common framework to build and take Sri Lanka into the future.

Q: What are the main challenges Sri Lanka's business community faces in the prevailing landscape?
A: As a starting point, I believe it is important to understand the causes that may have led to some of the challenges we're facing today. One of Sri Lanka's significant drawbacks is that as a country, we have not implemented consistent policy directives.
Some decisions are made for the short term; and in certain cases, continue to be tweaked due to the prevailing situation. These may result in detrimental long-term implications or other related outcomes, which render the policy directives null and void.
Our economy is fairly small (with GDP amounting to less than US$ 100 billion) and therefore, any policy changes will have a major impact on the overall business landscape. With the advent of COVID-19 last year, some of these challenges were aggravated further and in particular, impacted several domestic industries while greatly impairing the tourism industry.
In addition, businesses are now reluctant to invest and spend locally, which in turn will slow down domestic trade further.
Given the cash flow crunch the country faces at this time, infrastructure development may also be halted – and this could impact long-term development as well.
Furthermore, due to the prevailing import restrictions, several manufacturing sectors will be negatively impacted while also potentially contributing to a high level of unemployment.
As a result of the above, a balanced and holistic approach is required where the country's long-term plans are not compromised to overcome short-term challenges. Cause and effect should be carefully considered so that there is alignment in each decision made by policy makers.
Temporary fixes that are needed to tweak certain economic situations may not serve as permanent solutions for the nation's requirements in the long term.
Q: Could you provide an overview of the Sri Lankan logistics sector's market size and growth in recent years? And how has it grown in relation to regional competitors?
A: Sri Lanka's logistics sector is worth two billion dollars according to the Board of Investment (BOI) and Sri Lanka Export Development Board (EDB), and contributes around 2.5 percent to the national economy. There are more than 300 players in the market, operating in various sizes and capacities.
The sector is earmarked as one of the leading engines of growth in the country. The Government of Sri Lanka has invested in it, intending to position Sri Lanka as Asia's logistics hub.
Being one of the most connected ports in Asia, the island will be able to take advantage of the tremendous growth that the sector is able to offer.
Given our location, Sri Lanka is at a distinct advantage as we would be able to continue operating as a transhipment hub. Seventy-five percent of all cargo handled at the Port of Colombo is transhipment cargo en route to various other markets.
Sri Lanka's ports are also investing substantially in technology to ensure that they have better facilities and more efficient operations. The government has also introduced several initiatives such as the Commercial Hub Regulation to enhance Sri Lanka's global positioning in providing logistics services to the world.
Due to insufficient infrastructure and the cost of doing business, one of the challenges the sector faces is that as a country, we are still on a par with – or in some cases, more expensive than – some other regional ports, which is an area that needs improvement.
Therefore, public-private partnerships should be the way forward to ensure sustainable development takes place in the country.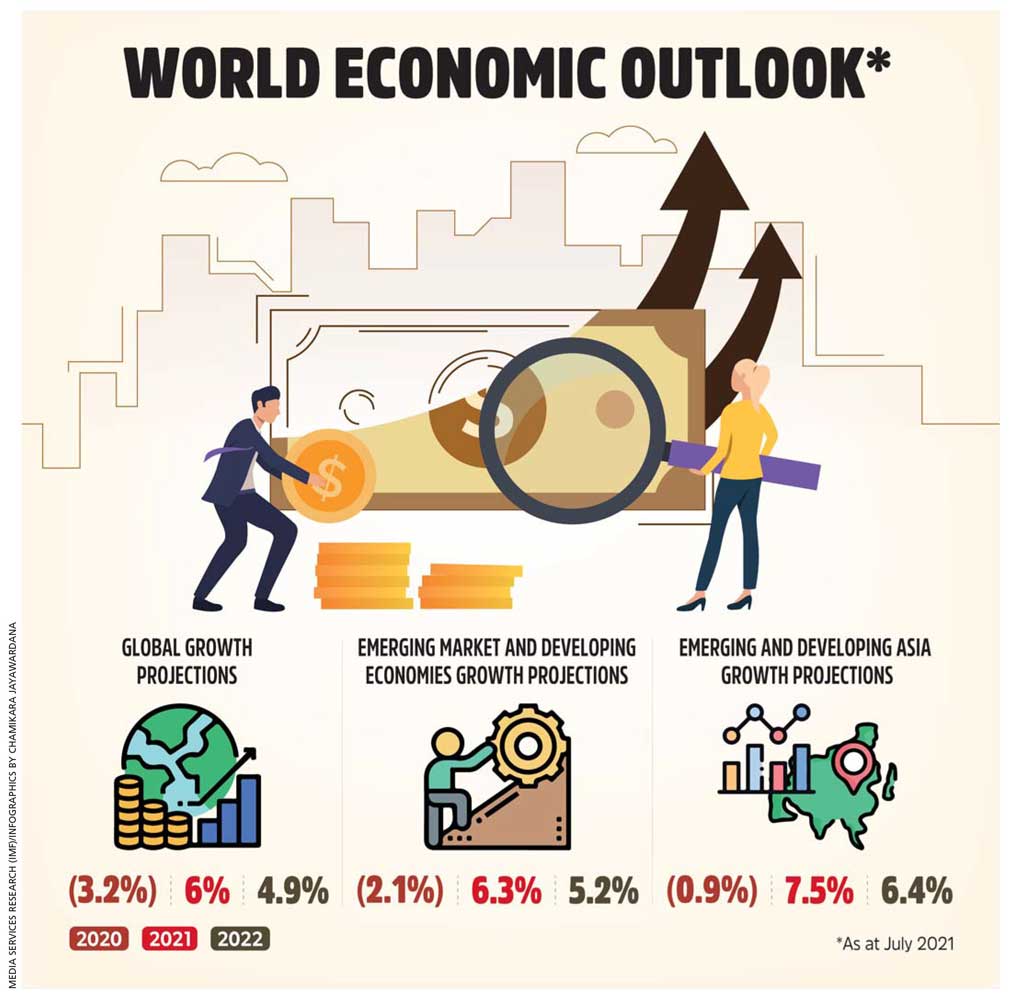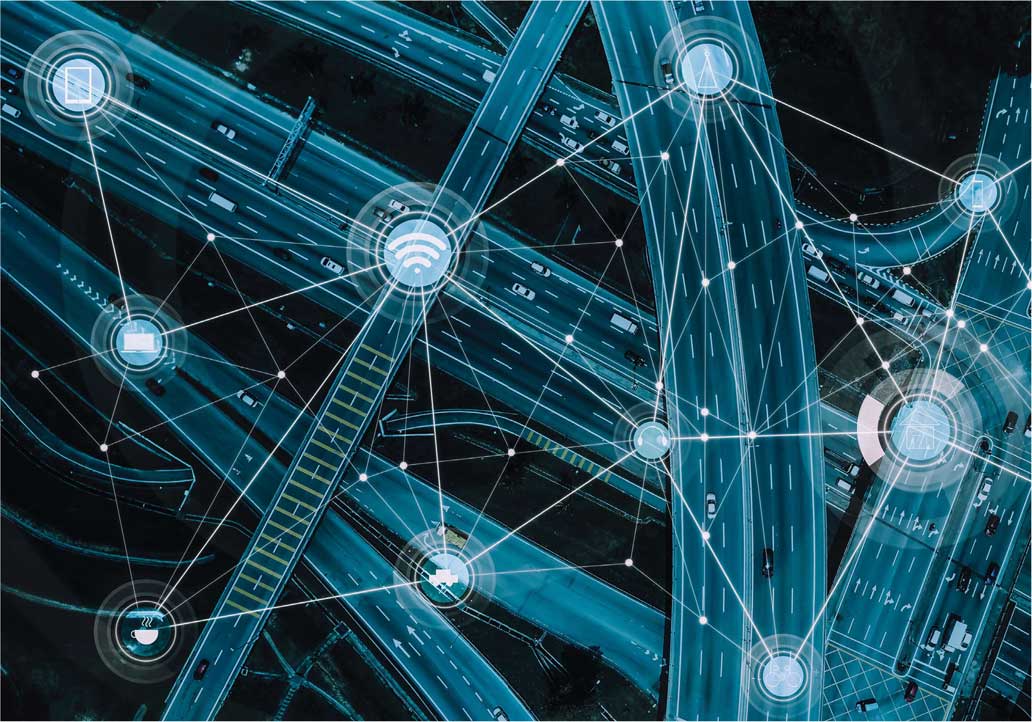 Q: How has the logistics sector fared in the COVID-19 era?
A: The sector has performed quite well despite the challenges faced. It was able to convert a threat into an opportunity by being agile for the most part.
While it has done well, there is still a long journey to follow if Sri Lanka is to be considered a heavyweight in the global logistics arena.
Additional infrastructure investments and increased collaboration, to ensure that the country has the facilities and capabilities to meet the demands of global trade, are required. For example, Sri Lanka (perhaps through a private-public partnership) could work with international organisations such as Amazon or Alibaba to establish fulfilment centres in the island.
Given Sri Lanka's access to the region, it could serve as a regional port to meet the surging demand in e-commerce business. This is merely an example of the opportunity we see as a country.
I firmly believe the logistics sector can act as a catalyst for the revival of Sri Lanka's economy. A collaborative effort between the private and public sectors should pave the way for this. Conscious, swift, precise and consistent actions are necessary to continue this journey of revival.

Q: Despite regressive market sentiments, companies in the sector experienced a tremendous surge in profits this year. What are the main factors that contributed to this?
A: I believe there were a few players in the sector that performed particularly well, which shored up its overall performance.
Good companies are not made overnight – they undergo a rigorous process of building strong and stable businesses.
The players who performed well have been in operation for several years. Looking at the main factors, I believe that it boils down to companies having the right leadership, infrastructure, people, network, and capacity to demonstrate their ability, to operate in challenging and dynamic market conditions.
As I alluded to before as well, although the pandemic resulted in less movement among people, the movement of goods did take place albeit at reduced levels. The sector was presented with new opportunities and innovative business models.
Taking into account the companies operating in the international logistics space, the most significant opportunity was moving personal protective equipment (PPE) related shipments. Once the pandemic settled in and with the stimulus packages offered by various governments, it resulted in increased consumer demand, which continues to drive the sector today.
Companies that were willing to take bold decisions to amend their business models and latch on to opportunities outperformed others. And the sector was able to benefit from this.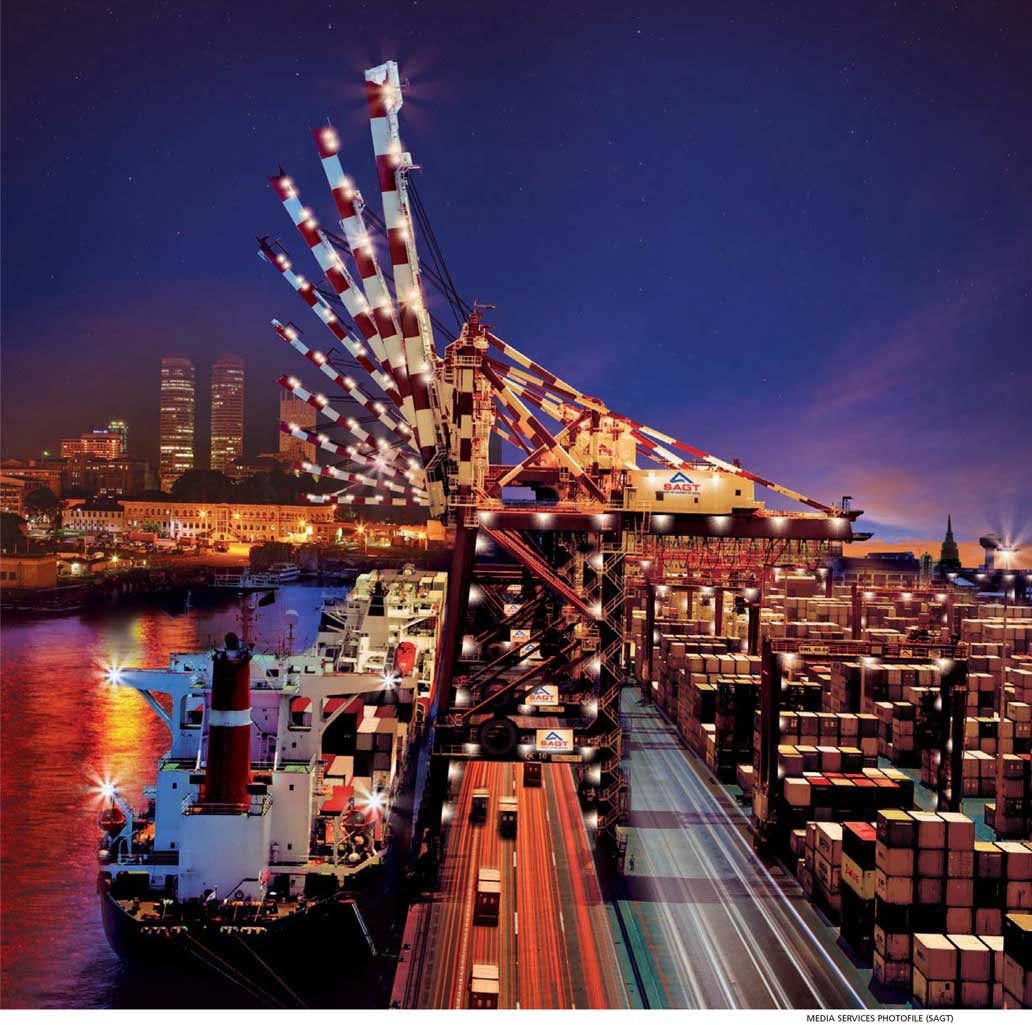 Q: Could you outline the value drivers of a competitive financial services landscape? And do you believe these exist in the local context?
A: Key value drivers are centred on a sufficient number of financial service providers competing for business while leading innovation by introducing new and price competitive products and services to the market. These activities should be taking place in a well-regulated and technology enabled environment.
In the local context, we have a sufficiently large number of service providers but there could be significant improvements in the areas of innovation and new product introductions – especially with regard to the pace of digitalisation, which can be much quicker than what we're witnessing.
Furthermore, the allocation of resources for training and upskilling can also be higher.
Q: What is your take on Sri Lanka tightening its monetary policy stance? And what are the implications of this on the external sector?
A: The monetary policy tightening was done to arrest any inflationary tendencies in the short to medium term. This is a welcome step in response to the previous accommodative monetary policy measures that led to rapid credit expansion and stoked inflation worries.
I expect this to contribute to addressing the imbalances in the external sector by tapering down some of the cheap credit induced merchandise imports we have witnessed. This will help strengthen our balance of payment (BOP) position.
Q: The IMF's World Economic Outlook survey projects that the global economy will grow by six percent this year and 4.9 percent in 2022. While its forecasts for developing economies – especially emerging Asia – have been marked down from previous predictions, those for advanced economies such as the US have been revised upwards. What are the likely trickle-down effects of this on Sri Lanka?
A: Sri Lanka has many linkages with the global economy – in the areas of exports and tourism, for instance.
The country's largest export market is the United States, which accounts for close to 25 percent of exports. The US economic outlook is strong and this should support our exports' growth.
Moreover, we can expect the return of high value tourists from Europe.
These outcomes will be extremely helpful in supporting forex flows next year.
Q: Budget 2021 included a 50 percent tax concession for companies that list on the Colombo Stock Exchange (CSE) before 31 December. In your view, has this impacted the local corporate sector?
A: Yes, we have seen a large number of listings this year across several sectors to take advantage of these tax concessions. Access to greater capital provides a boost to corporate sector performance. I hope the concessions are extended to next year as well in Budget 2022.
Q: What is your vision for Sri Lanka's corporate sector – and how can the private and public sectors work together to make this a reality?
A: Sri Lanka's corporate sector needs to be a core pillar of the economy's growth. We have seen the extreme resilience of our corporates through a devastating 26 year war and I expect the same can-do spirit to shine through in the post-pandemic recovery we expect to see next year.
Corporates need to break free from their long wartime legacy of defensive posturing, and pursue a more growth and innovation driven strategy for the future. I would like to see a thought leadership driven and growth biased corporate sector operating under a gold standard of corporate governance, which will be an inspiration to all other corporates in the Asian region.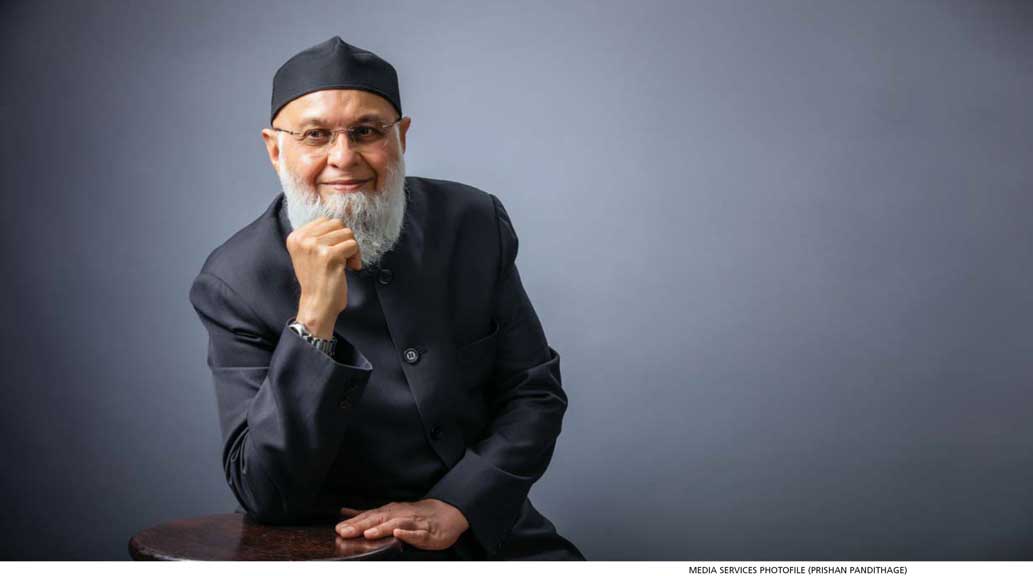 Q: Does Sri Lanka have the appropriate resources, policies and management practices to attract foreign direct investment (FDI)? If so, which industries hold the greatest promise?
A: Sri Lanka has always had a single window under the BOI to attract FDI. Policy consistency and governance are important metrics that foreign investors focus on.
Recent initiatives around improving the ease of doing business and digitalising documentation processes are also helpful in this regard.
The BOI Chairman is working hard to achieve this year's FDI targets and we are hopeful that he is more than successful in his efforts. Meanwhile, the government and BOI have identified several high priority areas for FDI flows in apparel, pharma, rubber, agri-processing and so on.
Furthermore, the CIFC (Colombo International Financial City a.k.a. Port City) can be a catalyst for sustained FDI flows with the appropriate legal and governance framework in place.
Q: What does Sri Lanka's external debt profile imply for the future of the nation in terms of its economic growth and higher living standards?
A: This is an area of significant concern for foreign investors and the economy as a whole. The market is encouraged by the new Central Bank of Sri Lanka Governor's commitment to providing a road map in addressing this matter.
This is something all stakeholders are looking forward to and will hopefully tackle many concerns in this area.
Q: In your opinion, what areas must the national budget for 2022 focus on to support the growth of the logistics sector and business community as a whole?
A: From a logistics perspective, the budget should look to facilitate a conducive trading environment in general but with an underlying emphasis on export related logistics in the context of the present BOP situation.
Import dependent logistics companies have been through a challenging period and some relief in this area may also be helpful.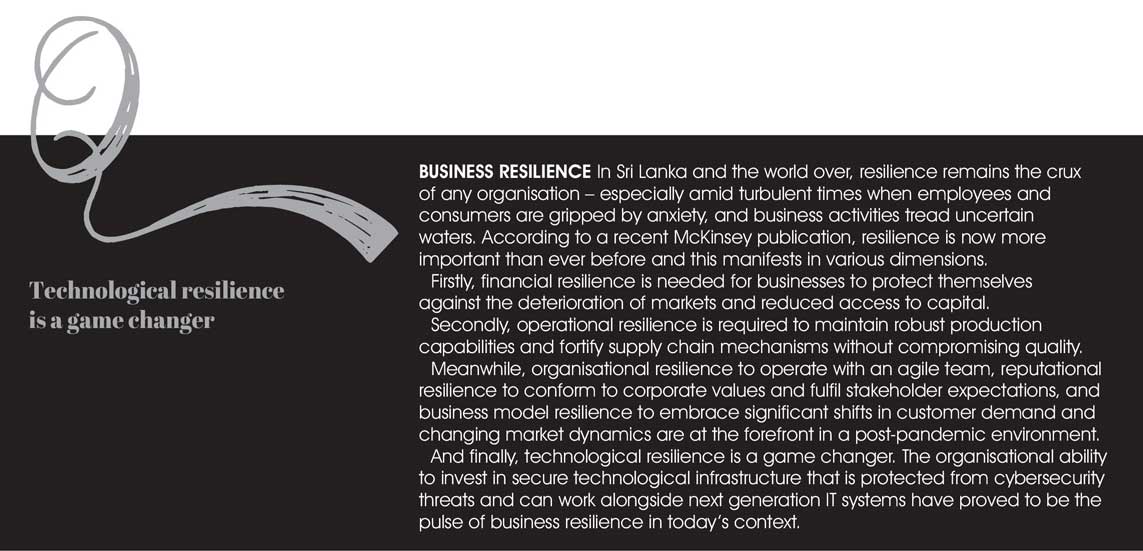 – Compiled by Azraa Killru