REAL ESTATE SECTOR
Compiled by Ayesha Reza Rafiq 
WHEN THE SKY IS THE LIMIT
Chandaka De Soysa quashes misconceptions about the property market bubble
Q: What are the challenges facing the property sector in Sri Lanka?
A: Inconsistent government policy is a key challenge – for example, the recent discussion on whether to reintroduce VAT that was removed on the sale of new condominium units in 2016.
Budget proposals enabling foreign investors who wish to purchase property in Sri Lanka to borrow funds from local banks have not materialised. And nor have plans to grant resident visas to foreign buyers. The loss of Board of Investment (BOI) concessions for condominium projects has also been a blow. Such frequent policy changes create an uncertain atmosphere for investors and can adversely affect the property market.
Fluctuating and generally high interest rates pose yet another challenge. Sri Lanka is a developing country and it is somewhat unrealistic to expect low single digit interest rates. However, when rates hover around 14-15 percent, it stifles the market.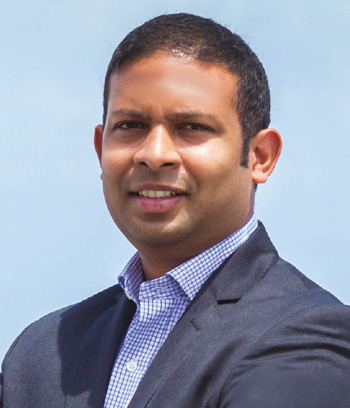 Q: Could you describe the construction industry landscape in this country and its impact on real estate? And what are the challenges?
A: One of the main challenges is the high cost of construction, which directly affects the pricing of the end product. The high cost of construction is a result of labour shortages, hefty taxes on the industry and increasing cost of materials.
The local construction industry is yet to benefit from economies of scale as we don't have large-scale manufacturing and most materials are imported.
But encouragingly, several foreign contractors are entering the market and being awarded large contracts. This would create a more competitive market and greater efficiency, leading to more stability and sustainability.
Q: Is the current and planned infrastructure adequate to support real estate sector growth?
A: Yes, I believe so. The Colombo Light Rail Transit System and Outer Circular Highway will ease congestion, and make travel much faster and easier for commuters. More people are likely to be willing to live in the outer suburbs, which in turn will fuel market expansion beyond the inner suburbs – this would dilute value and make real estate more affordable.
Q: How will projects such as the Port City (a.k.a. CIFC) affect the property market?
A: The Port City in particular is projected to attract substantial investment. The massive scale of the project will create a new market and draw foreign investors that we cannot attract at present; it will generate demand for real estate in Colombo.
As Colombo develops – and offers more entertainment, shopping, restaurants, nightlife, healthcare and education options – more Sri Lankan expatriates and foreign investors will be encouraged to invest here.
We observe an increased interest from Indian and Chinese investors. As Sri Lanka becomes a more attractive lifestyle destination, it will prompt more expatriates and Sri Lankans living abroad to return permanently or consider investing in second homes in this country.
There are over two million Sri Lankan expatriates of whom a large share of 20-25 percent can acquire properties priced over US$ 500,000. This will fuel demand in the premium condominium segment.
Q: Are concerns over the real estate bubble bursting valid?
A: This is more a reflection of sentiment than actual market conditions. The condominium segment particularly is strong. Land prices have increased by as much as 400 percent in the last eight years, making landed property an unaffordable option for most home buyers and investors.
So apartments will become the only option for most home buyers and real estate investors.
A majority of investors who buy apartments aren't speculating with the intent of buying and reselling in the short term; they're taking a medium to long-term view on their investments. As rental yields for apartments are considerably higher than for houses, apartments will continue to be popular among investors.
In addition, as property prices become increasingly prohibitive, a segment of the market will opt to rent rather than buy. Apartments are generally preferred to houses because of the convenience of serviced accommodation.
As the economy grows and job opportunities abound, we will witness higher rates of urbanisation – and in turn, increased demand for real estate in Colombo and the suburbs.
At the moment, 95 percent of property purchases above Rs. 35 million are equity funded with no financing. In the last four years, banks have become aggressive with their lending for housing and improved service levels. While mortgage rates are in the region of 10 percent, there is a major increase in the demand for real estate.
The interviewee is a Director and the CEO of Acquest