WE ARE FOR CHILDREN
We Are For Children to Protect Children Against Violence
Concerned about prevailing reports on violence on children, a group of individuals recently launched We Are For Children (WAFC) to protect children and young-adults from all forms of violence through awareness and education, as well as provide physical and psychological support,  and legal protection.  WAFC, a non-profit organization, envisions creating a society with zero tolerance on violence against children and young adults, including illegal employment. Furthermore, WAFC will facilitate capacity building for long-term financial and social independence and facilitate rehabilitation of victims.
Speaking at the launch, Kushan Atapattu, President of WAFC said, "Our organization and members are committed to protecting children and young adults against violence as a social and moral obligation. We urge any individual or organization to join this timeless cause to the best of their abilities."
Founder of WAFC, Indunil Ukwatte elaborated by saying, "My ultimate goal is to set up a safe house with a digitally-enabled educational institution to help children hone their inborn talents and learn new skills. And finally, to provide this country with a generation of skill-sets who can then contribute to the economy by bringing in foreign exchange."
We Are For Children, registered as a Guarantee Limited Company  intends to collaborate with parents and guardians, teachers, all local government entities, related state departments Ministries, NCPA, members of the judiciary, and the general public to protect children and young adults. WAFC will lobby for policy reform and implementing laws related to the protection of children and young adults, facilitate provisions for medical and psychological care and related legal services.
The founding members and current honorary Board of Directors are Harshini Perera, Indunil Ukwatte, Kushan Atapattu, Probodhini Munasinghe, Saranga Disasekara, Shohan Kulasuriya and Stephanie Siriwardhana.
WAFC welcomes professional support in medical, psychological, legal services and sustainable employment opportunities on a need basis.  WAFC hotline is dedicated for affected children and young adults to reach via voice/WhatsApp on +94 777 11 4646. For more information visit www.wafc.lk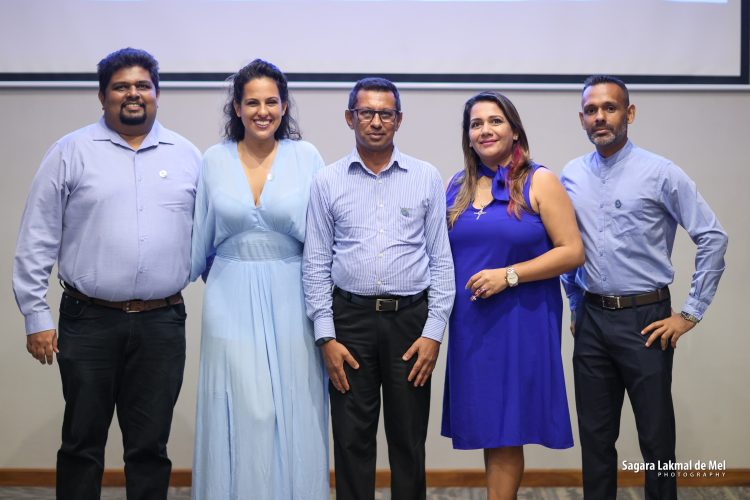 From left to right- Shohan Kulasuriya, Stephanie Siriwardhana, Indunil Ukwatte, Harshini Perera and Kushan Atapattu