FOREIGN INVESTMENT
INVESTMENT IMBROGLIO
Compiled by Yamini Sequeira
WALK THE POLICY TALK
Keerthi Gunawardane says that policy not politics is key to progress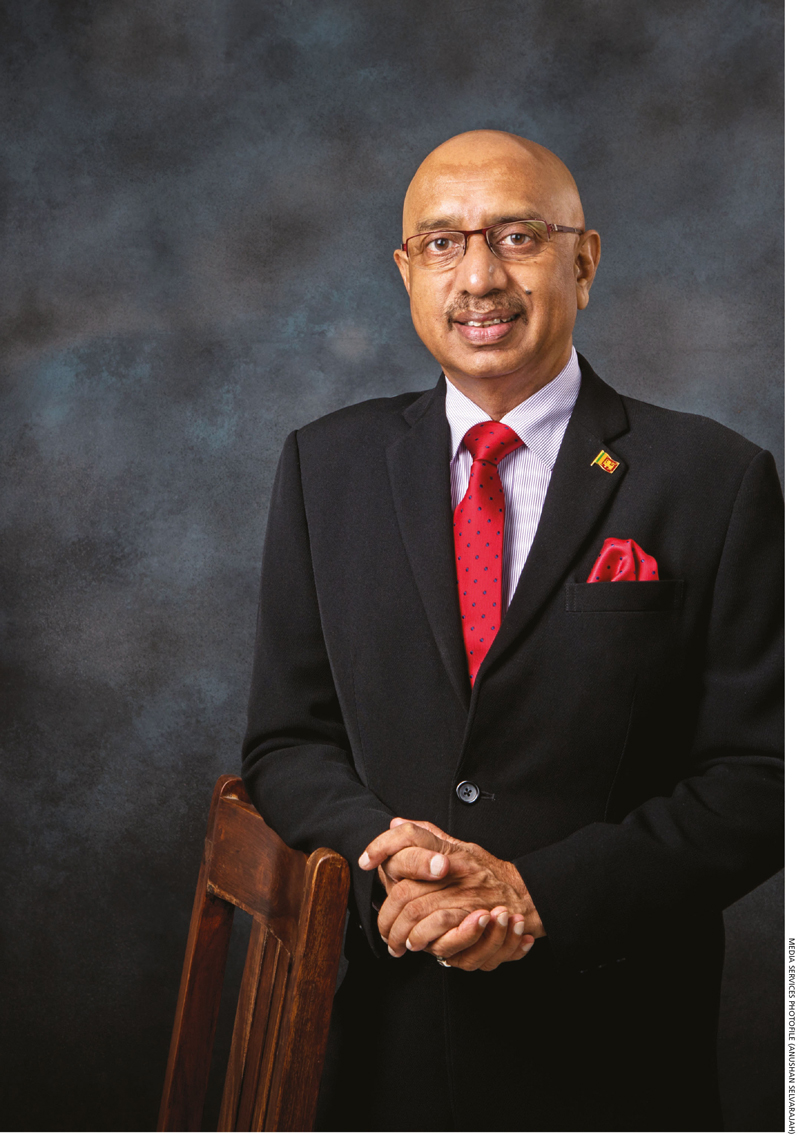 The Immediate Past Chairman of the International Chamber of Commerce Sri Lanka Keerthi Gunawardane has answers as to why Sri Lanka has lacked progress in the Doing Business rankings. From a ranking of 83 in 2012, Sri Lanka slipped to 111th position in the 2018 Doing Business rankings published by the World Bank.
He remarks: "Paperless or electronic trade for example, is in its infancy in Sri Lanka. Electronic signatures form a critical part of paperless trade. But the government has yet to approve a law to allow electronic signatures so that trade can be facilitated without cumbersome paperwork."
"Much more awareness needs to be raised and training imparted among government bodies such as customs. Electronic trade will improve productivity, reduce processing times, lead to inclusive growth and sustainable development, and increase state revenue," Gunawardane asserts.
RESISTING CHANGE Although the government is mulling over a single window concept, investors have to run from one agency to another at present to ensure they have all the necessary approvals. The mentality of processing speedily to facilitate transactions simply isn't there, which is something investors bemoan.
"This attitude is in sharp contrast to countries such as Singapore and Malaysia. Even Laos has overtaken us in terms of quick on boarding of investors," he points out.
As for the root cause of Sri Lanka's inability to fulfil these requirements, Gunawardane stresses that "what's needed is a strong political will and enforced implementation. Unfortunately, due to the political instability of successive governments, these must-have policies aren't in place – and the country suffers in the long run."

Despite this however, Sri Lanka has many advantages that continue to attract investors. These include a high literacy rate, widely spoken English and a trainable workforce.
Speaking candidly, Gunawardane says that politics should be kept apart from business. His take is that ministry presentations should be made by the respective secretaries and business presentations by corporate leaders – not by politicos because they're often unable to understand the intricacies of trade.
INVESTING IN PORTS Examining high-performance sectors that can attract investment, Gunawardane cites Sri Lanka's ports as an ideal investment: "Our port handling charges are among the lowest in the region and it would be easy to establish a multi-country consolidation hub in Sri Lanka."
"Incentive linked pay, and new systems and processes, have enhanced efficiency at our ports. If the Hambantota port is developed strategically, we can utilise FTAs with other countries even better," he declares.
The benefits of this include boosting SME exports by providing additional transportation capacity and improved connectivity at competitive prices; unlocking substantial foreign direct investments (FDIs) by global private sector companies in the form of logistics facilities; increasing the ability of Sri Lankan ports to bring in more foreign exchange by assisting the country to further develop the Port of Colombo – i.e. from being mainly a transhipment port to becoming a centre for value added logistics services; and generating employment for an industry that is labour-intensive.
Gunawardane explains: "Sri Lanka has a firm commitment to the WTO Trade Facilitation Agreement (TFA). We ratified the agreement on 31 May 2016. The hub would respond directly to a broad range of TFA commitments including expedited shipments (article 7.8); temporary admission of goods, and inward and outward processing (article 10.9); freedom of transit (article 11); and trade facilitation measures for authorised operators (article 7.7)."
WORD OF MOUTH Yet another aspect Gunawardane touches on is the lack of communication: "When foreign investors come to Sri Lanka to set up a venture, it is important for local communities and industry to understand what its impact will be – or what growth opportunities or employment will be created – before opposing the project."
"The short and long-term benefits should be explained to the local sector so that there's less opposition to new investments. This is because the damage caused by negative word-of-mouth publicity can be extensive," he notes.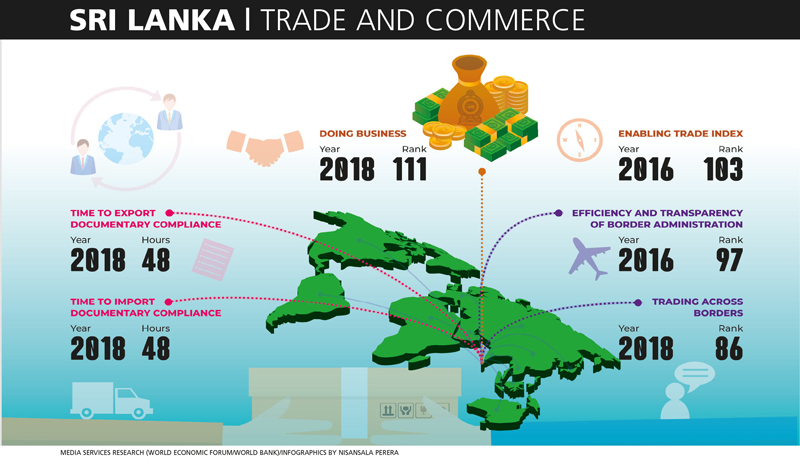 Gunawardane adds: "One of the best examples of a country that has implemented good policies and demonstrated a desire to improve is South Africa, which has consolidated sundry suggestions for improving trade and actually implemented them. It has similar strengths to ours such as a young workforce and an English-speaking population, and has streamlined systems so that investors do not encounter obstacles."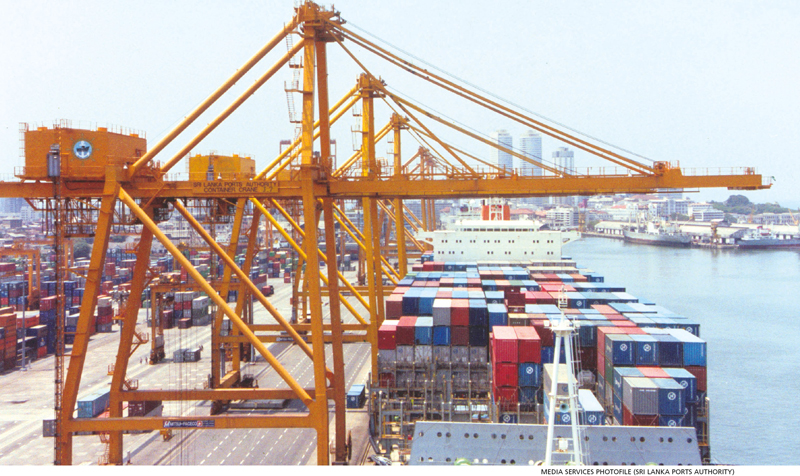 PROFESSIONALISM Commenting on why Sri Lanka is unable to leverage multiple FTAs with its neighbours to its advantage, Gunawardane says that "these FTAs have been poorly negotiated."
"We need strong business minded and policy-making individuals to be present at trade negotiations – not politicians. FTAs should be negotiated only after understanding our strengths and weaknesses. Moreover, the opportunities and threats there are in these countries should be studied thoroughly, in addition to the tax and policy regimes of prospective partners," he urges.
The loss of the GSP+ facility too should have been reversed sooner, he says, lamenting that little was done by Sri Lanka since 2010 to regain the tariff concessions. This delay caused massive damage to our export trade, and led to the closure of many small and medium-size garment factories – it amounted to a loss of over US$ 750 million in exports.
"But we should be happy that Sri Lanka finally regained the GSP+ concessions!" Gunawardane exclaims.

PROTECTIONISM Today, trade liberalisation is imperative but to what scale we should liberalise the economy is the issue. According to Gunawardane, "we should not liberalise industries that are well-established but promote joint ventures and technical collaboration."
"Sectors in which we don't have the know-how and expertise, and where investments are substantial, can be liberalised for foreign investors. We have to be mindful of the environmental aspect in this regard and shouldn't go ahead only on the basis of competitive advantage – for example, agriculture and traditional businesses, which have cultural and social value," he states.
Gunawardane concludes: "It is worth quoting Indian Prime Minister Narendra Modi at Davos. He observed that 'forces of protectionism are raising their heads against globalisation' and 'globalisation was losing its lustre.' The solution, he said, was not 'isolation' but 'agile and flexible policies in line with the changing times.'"
The interviewee is the MD and CEO of Graphic Systems