UZABASE INC
Uzabase Sri Lanka, the Colombo-based research unit of Uzabase Inc – which is a Tokyo-based business intelligence platform catering to clients worldwide – comprises a young and dynamic team with proven talents and skills. The Uzabase group's purpose is to 'awaken a world of play in business, with our insights.'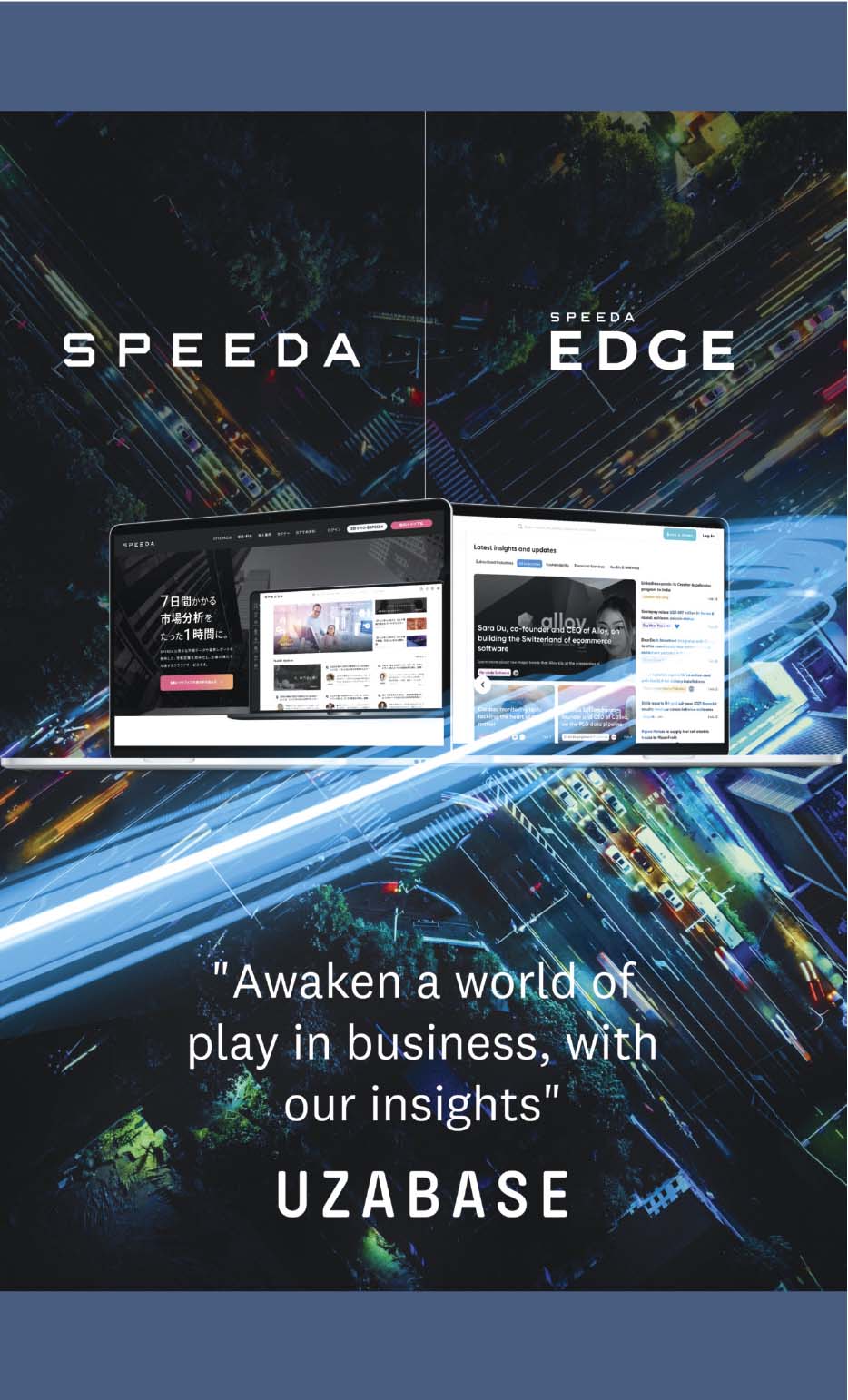 Founded by Yusuke Umeda, Ryosuke Niino and Yusuke Inagaki in April 2008, Uzabase's first product was SPEEDA, a cutting-edge business intelligence platform that offers users a full range of business related information from around the world including company data, industry reports, market data, news, statistics, and M&A information.
The latest addition to the portfolio of products offered by Uzabase is SPEEDA Edge, an emerging industry intelligence platform that contains custom profiles and proprietary analyses of more than 5,000 startups operating across over 60 rapidly growing industries in sectors such as: sustainability, healthcare and fintech.
In 2016, Uzabase listed on the Tokyo Stock Exchange (TSE) and in the same year, it established the Colombo
re­search centre with just seven people headed by Group Executive Officer Mifnaz Jawahar.
The company has created a clear vision and continues to share this with employees to create a common goal. The company culture promotes an open environment and has a flat accessible organisational structure that enables continuous learning opportunities.
Rooted in seven core values, the team is encouraged to be self-driven and managed, accountable, yet free to take initiative, nurturing self-paced growth.
In essence, being part of the Uzabase team involves strengthening your skill set, bettering your standards, adapting, learning new strategies, being prepared to tackle any challenge, whether you're just a novice or a pro in the industry.
Uzabase thrives on its passion driven ethos and is spurred by its focus on learning and personal growth.