UNDP
NEED FOR WATER SECURITY HIGHLIGHTED
The UNDP in Sri Lanka in collaboration with the South Asia Centre of the London School of Economics and Political Science (LSE-SAP) recently conducted the second edition of the Colombo Development Dialogues, during which a panel of experts emphasised the need for Sri Lanka to focus on water security.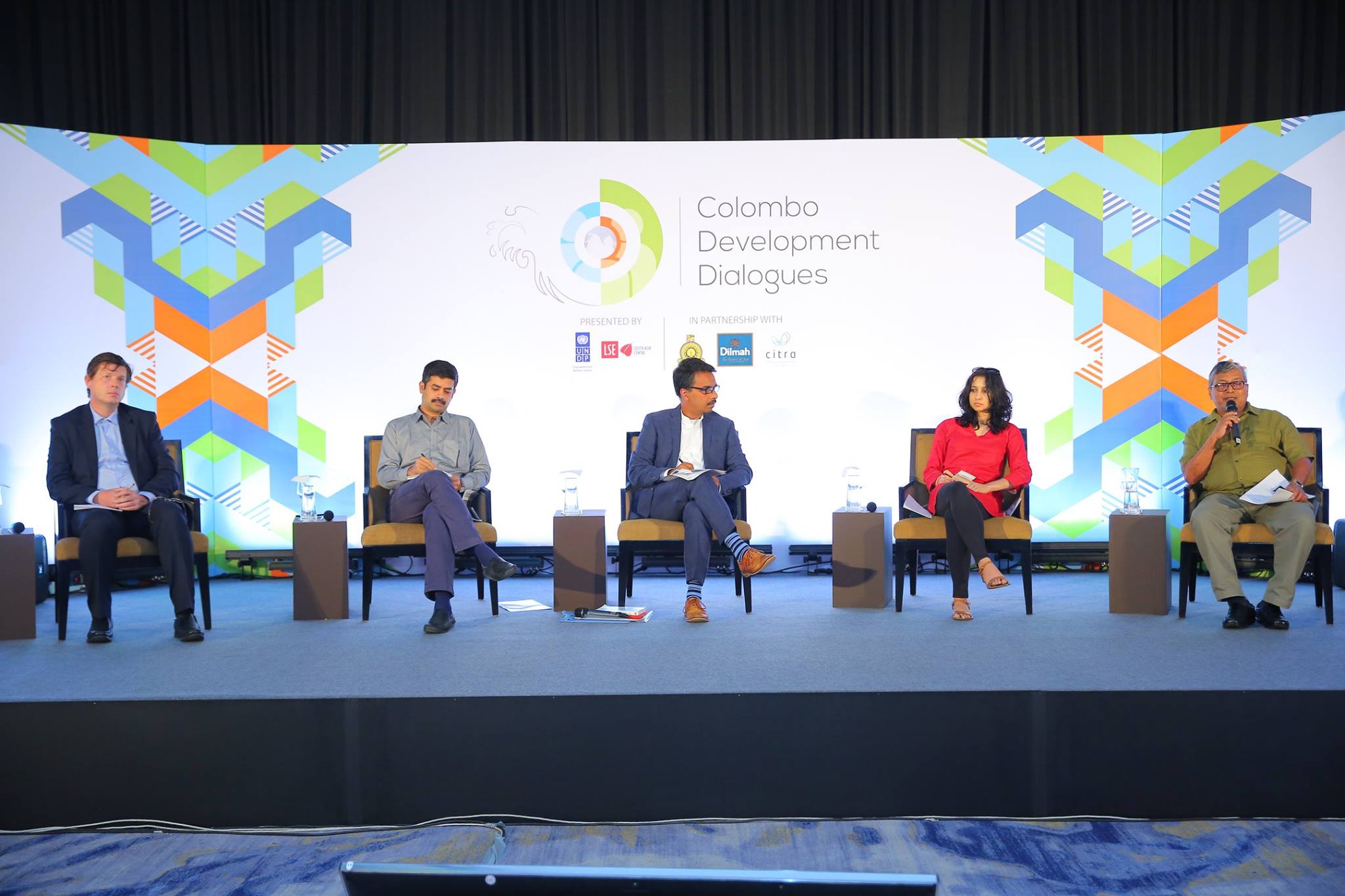 Through this initiative, the UNDP and LSE-SAP look to bring together public and private sector development thinkers, practitioners and policymakers to discuss issues related to current national and regional priorities.
Moderated by LSE-SAP Deputy Director Dr. Nilanjan Sarkar, the panel of experts the difficulties faced by Sri Lanka in managing water as a resource and addressing climate vulnerability.
Department of Agriculture Deputy Director Research Dr. P. B. Dharmasena stated that risks associated with droughts and floods could be minimised by managing river basins well. However, due to poor management, over half of Sri Lanka's 2000 millimetres in annual rainfall is lost to the sea. Moreover, he stated that the country's dry zones witnessed a sufficient amount of per capita rainfall but also experienced a high amount of water loss.
Dharmasena also pointed to a lack of coordination between government bodies, noting that more than 10 ministries are tasked with managing water resources.
The need to address variability in rainfall and climate was highlighted by former ZOA Sudan WASH Advisor Dr. Timotheus Gaasbeek. He suggested designing irrigation systems utilising rainfall data from the previous 30 years as an approach to reduce vulnerability to droughts and floods – a long-term approach that he states was not considered when designing the country's existing infrastructure. In addition, he observed that Sri Lanka is currently experiencing a wet period with a dry period expected in the future.
The need to improve the availability of data was emphasised by International Water Management Institute (IWMI) Research Group Leader – Water Risks and Disasters (WRD) Dr. Giriraj Amarnath, who noted that water security will prove to be a challenge unless information is available to farmers and policymakers.
While he remarked that the Government of Sri Lanka has taken appropriate steps with its mega development plans, he also averred that academic institutions should be established to tackle these concerns rather than just establishing partnerships between multiple agencies.
IWMI Senior Researcher – Environmental and Development Economics Dr. Soumya Balasubramanya echoed the need for data. In her view, micro data enables better policymaking.
Gender equity was also discussed at the event with Balasubramanya saying that the involvement of women in agriculture is underreported. She stressed the need to invest in improving women's capacities and reducing women's efforts to gather resources such as water, as well as improving equal access to resources. Although progress has been made in improving access to safe drinking water, she explained that a third of women have to travel great distances to acquire safe drinking water.
When it comes tackling Sri Lanka's water security and climate vulnerability, Dharmasena stated that policies formulated to address these issues should be implementable.