UBER
UberHIRE makes its way to the beautiful shores of Colombo
Riders can now enjoy travelling throughout the city with ease and comfort
Now book day-long trips with multiple stops at the tap of a button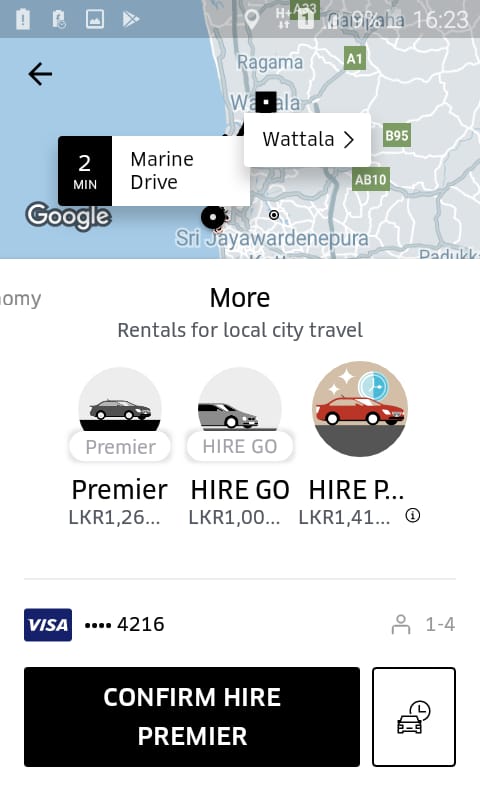 Uber, the world's largest on-demand ride-sharing company, announced the launch of its UberHIRE service in Colombo. With this service, riders can now book both day long trips as they go exploring within the city and take as many stops as they want.
Based on strong rider demand as well as deep understanding of the local economy needs, UberHIRE is a time-based service that will be available on-demand for riders, offering them with an economical, convenient and reliable travel option. With this service, riders can hire an Uber for all their travel needs be it day or night, whether it is to explore the city's scenic beauty or for business travel and multiple meetings.
The launch of UberHIRE in Colombo comes just in time for the upcoming festive season, enabling riders to book an Uber to visit their favourite eateries as well as meet friends and family in comfort. Depending on their requirements, both hatchbacks and sedans will be available to riders under HIRE GO & HIRE PREMIER options respectively. Riders can avail this service at a minimum fare of LKR 525 for HIRE GO, LKR 855 for HIRE PREMIER (valid for one hour) With this addition to the portfolio of existing products in Sri Lanka, Uber will now have ZIP, GO, PREMIER, INTERCITY GO, INTERCITY PREMIER, HIRE GO & HIRE PREMIER in the city.
Speaking on the launch, Ankit Gupta, Uber Sri Lanka said, "The launch of UberHIRE in Colombo will provide travellers and business professionals a reliable yet economical travel solution for day long travel needs within the city as well longer duration trips with multiple stops. With the festive season around the corner, Colombo sees significant tourist traffic. With UberHIRE, we are thrilled to provide tourists a perfect travel solution." 
A hyper-local offering for the Sri Lankan market, this innovation from Uber has been first launched in Colombo.
What makes UberHIRE unique is its ability to become a one-stop solution for day-long rental requirements of the rider. The pricing is flexible unlike fixed packages and riders only pay for the exact time and distance that they will use UberHIRE for.
Initial service area (To be ramped up in the coming weeks)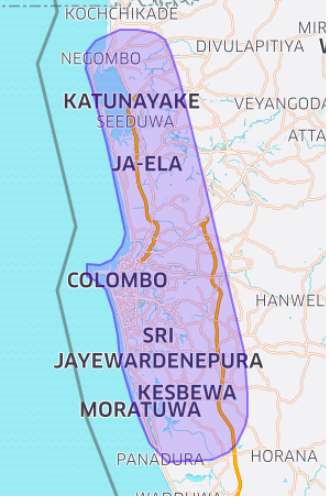 How does it work:
Open your Uber app
Set your pickup location, destination and request your uberHIRE
On confirmation, the rider's will see driver's details straight away – name, photo and the details of the car
At the end of your trip, your total fare is calculated based on the distance and duration of your trip. You can pay in cash or card and receive an e-receipt
About Uber
Uber's mission is to bring reliable transportation to everywhere, for everyone. We started in 2010 to solve a simple problem: how do you get a ride at the touch of a button? Seven years and more than ten billion trips later, we've started tackling an even greater challenge: reducing congestion and pollution in our cities by getting more people into fewer cars.