TURKISH AIRLINES
Turkish Airlines Workshop for Travel Agents
Turkish Airline Workshop for Travel Agents was held at The Hilton Colombo on  17th August 2018. Agency workshop carried along with our Head office colleagues and our travel partners in Colombo. There were over 130 participants from different  Travel Agencies around the island has been participated.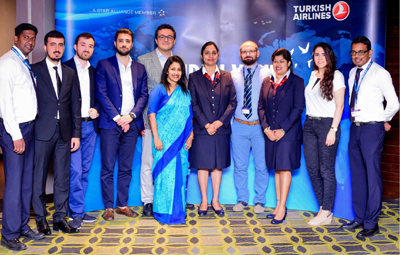 After welcoming the travel agencies, our General Manager Mr. Murat Baydar, we gave a presentation were we informed the travel agencies with the latest updates about Turkish Airlines in general. Also we gave a short presentation about Istanbul New Airport.
After the workshop there was a networking opportunity for all attendees where we also had the chance to talk with each of the travel representatives.
This was followed by a raffle draw and with many more prizes as well. Special Thanks to Marketing and Sales, Revenue Management and Group Management.