TRADE CONCESSIONS
European Commission proposes tariff deal to Sri Lanka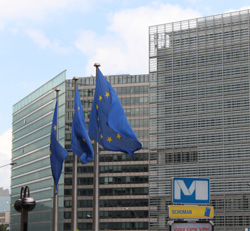 Colombo, Sri Lanka | AFP | Wednesday 1/11/2017 – The European Commission on Wednesday proposed restoring tariff concessions for imports from Sri Lanka after scrapping them for seven years, as the new government pledged to improve human rights.
The executive body of the 28-member European Union (EU) said it proposed to lift import duties on goods from the island in exchange for its commitment to rights and good governance.
"These one-way trade preferences would consist of the full removal of duties on 66 percent of tariff lines, covering a wide array of products including textiles and fisheries (Sri Lanka's main exports to the EU)," the commission said in a statement.
EU Trade Commissioner Cecilia Malmström said the proposed concessions showed the EU wanted to help Sri Lanka improve its rights record.
"This should include making Sri Lankan counter-terrorism legislation fully compatible with international human rights conventions," she said.
The European Parliament and the Council now have up to four months to raise potential objections before the measures become effective, the commission said.
Should it be formally approved, there will be closer scrutiny of the nation's rights record.
The clothing industry was the main beneficiary of the original concessions, which were withdrawn in 2010 after the then-government failed to meet human rights obligations.
Then-president Mahinda Rajapaksa had refused to investigate allegations that troops under his command killed up to 40,000 ethnic Tamil civilians in the final months of a 37-year separatist war that ended in May 2009.
The new government of President Maithripala Sirisena has agreed to address the rights concerns of the international community, but it has been slow to deliver on promises of accountability for wartime atrocities.