AUSTRALIAN MUSIC CONCERT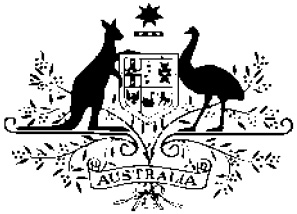 Australian High Commission
                                                  MEDIA RELEASE
_________________________________________________________________________
                                                                        10 January 2017
A Night of Music with Slava Grigoryan and Sharon Draper
The Australian High Commission is proud to present two of Australia's leading classical musicians in a free concert to celebrate the 70th anniversary of Australia-Sri Lanka bilateral relations, at Bishop's College Auditorium at 7pm on 24 January 2017.
Slava Grigoryan is a world famous classical guitarist, and his current album Bach: Cello Suites Volume 1 has held the top spot on Australia's classical album charts for more than nine weeks, the longest running number one by any Australian artist. Slava's many awards include Young Australian of the Year for the Arts in 1998, the Mo award for Instrumentalist of the Year in 2001 and 2005, and the ARIA for Best Classical Album in 2002 and 2003. Slava has been the Artistic Director of the Adelaide International Guitar Festival since 2010.
Sharon Draper has been the cellist with the Australian String Quartet since 2013, and has toured extensively with the Australian Chamber Orchestra. Whilst studying in Berlin in 2012, Sharon toured with the Mahler Chamber Orchestra and Spira Mirabilis Chamber Orchestra.  As a member of the ASQ, Sharon is lucky to play a 1734 Guadagnini cello, generously on loan to her by the Ngeringa Arts Foundation.
Concert passes are free but limited. Passes can be collected from the Australian High Commission, 21 R G Senanayake Mawatha (Gregory's Rd). Last minute passes may be available from 5pm on the day, at the concert venue.
The 70th Anniversary is a partnership between the Australian and Sri Lankan Governments. The Anniversary will feature a range of activities in Australia and Sri Lanka in 2017, focusing on commerce, art, photography, sport, film and literature.