TOURISM INDUSTRY
HIGH GROUND FROM HIGH END
Mahinda Pinnapola says Sri Lanka must raise the profile of its tourists
Compiled by Yamini Sequeira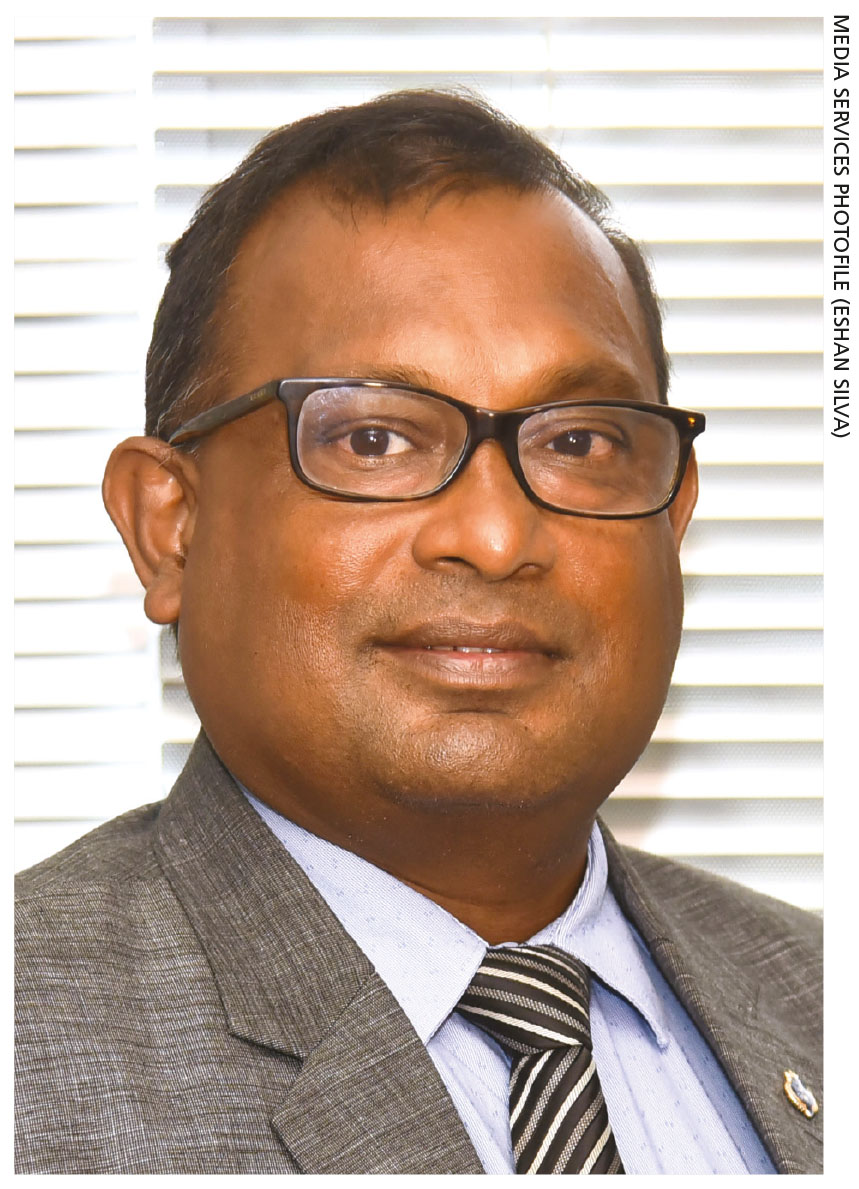 Q: What is your take on Sri Lanka's projections for the hospitality sector's growth in the post-COVID landscape?
A: We have great potential as an island destination to attract high end tourists who want to stay away from over-visited markets.
In the post-COVID-19 phase, the country has a chance to raise the profile of its target tourists. I believe we should be comfortable with four million arrivals of which 35 percent should be high end.
Q: And what would you say is the damage caused by the pandemic to resort hotels and SMEs that depend on tourism?
A: Sri Lanka's total number of classified tourist hotels amounts to not more than 450 but there is a large segment of unclassified villas, hotels and homestay operations. The hardest hit was the SME sector – especially the 10-30 room properties, which didn't have the financial wherewithal to tide over the crisis.
Even large resort hotels have reduced staff drastically either by closing down or operating as quarantine centres. However, all resorts and SMEs will bounce back if arrivals increase. I believe that one good season will help all industry stakeholders to recover.
Q: How do you view the performance of city hotels in Colombo compared to the resorts across the island that are attracting more local tourists?
A: Initially, city hotels will try to depend more on MICE (meetings, incentives, conferencing and exhibitions) and the restaurant business rather than room revenue.
Gradually, city tourism will attract visitors with lower room rates, and cater to visitors from the Chinese and Indian markets, and others.
Q: Could you shed some light on how hotel occupancy is likely to recover – and when?
A: In my opinion, tourism will bounce back after December once source destinations complete their vaccination drives. Visitors will initially be expatriates and nonresident Sri Lankans, and occupancy forecasts of around 35-40 percent can be expected with weekend business.
Q: What aspects of a tourist's expectations need to be considered to enhance Sri Lanka's offering as a destination?
A: Sri Lanka has a long way to go to enhance its offering – especially to young travellers who are forming a growing market. Entertainment, transport, sports recreation, shopping and adventure tourism need to be improved.
Q: Some tourists maintain that Thailand and Malaysia are cheaper than Sri Lanka when it comes to room rates. Do you believe that room rates in our hotels and resorts are overpriced?
A: Sri Lanka has to take a different approach when it comes to room rates. We should attract both high end tourists as well as mid-market visitors who seek reasonable room rates.
Since tourists view a country as a package, pricing should be reasonable and comparable to similar destinations from arrival to departure.
Hotels should offer many activities – such as dining, entertainment, recreation and so on – instead of trying to derive their revenue from room sales alone.
Q: Given the influx of new hotel chains, how do you assess the availability of trained and skilled staff in the local industry?
A: I don't believe there will be a shortage of human resources if the tourism industry can be proactive and welcome more youth. Similar to Sri Lanka's skilled labour force in the apparel industry, tourism too can build up the required workforce.
Q: How do you rate Sri Lanka's hospitality offering and what training initiatives should be launched to attract youth to the tourism industry?
A: Tourism training doesn't have to be very sophisticated. Service for travellers should be authentic and come from the heart. I believe our service levels are quite good but can be improved gradually.
Soft skills are more important than technical skills for front office staff.
Q: How would you weigh the strengths and weaknesses of Sri Lanka's hospitality sector?
A: Sri Lanka is an ideal destination for both short and long holidays. Furthermore, it's not overcrowded, and offers a tropical climate and good connectivity.
Q: In your assessment, how can we increase tourist arrivals going forward?
A: Skilled destination marketing is very important to attract the right guest profile. In addition, we need to improve our road network and train services to facilitate speedy travel from one location to another.
We must also be in a position to offer adequate entertainment and recreational activities for tourists. Overall, the tourism industry should receive due recognition.
Q: Tourism promotion has long been a challenge for authorities. What are your views on this?
A: The perception of Sri Lanka needs to be changed; and for this to happen, the destination should be positioned strongly. All related institutions must work as one to promote and develop tourism.
Sri Lanka must address dedicated tourism zones that are professionally operated and managed – including hotspots such as Pasikudah, Arugam Bay, Nilaveli, Kalpitiya and Yala to name a few – to offer tourists privacy and variety.
This is critical if we want to succeed in a competitive regional and global industry.
The interviewee is the Chief Operating Officer of Melwa Hotels & Resorts