TOURISM INDUSTRY

WANTED: A SHOT IN THE ARM
Devindre Senaratne pinpoints the highs and lows of post-pandemic tourism
Compiled by Yamini Sequeira
Q: What is your outlook for the tourism industry in Sri Lanka?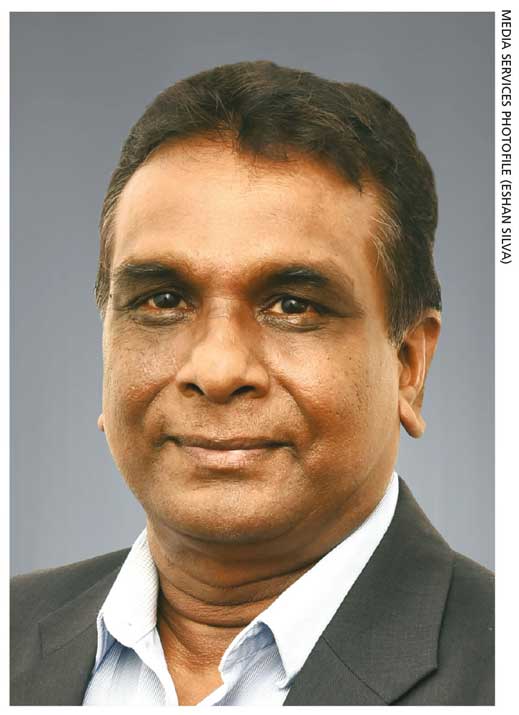 A: As a net foreign income earner, tourism was poised as the second most prominent industry.
In 2018, the industry earned US$ 4.5 billion while recording 2.3 million tourist arrivals – second only to foreign remittances. This reflects the potential of the industry, which employs more than 450,000 people and another three million who are dependent on it.
The industry was grievously hit in the aftermath of Easter Sunday attacks in April 2019 but recovered to a great extent by January 2020. Unfortunately, the deadly COVID-19 virus began spreading soon afterwards and impacted tourism dramatically. As such, the industry is in a desperate state at the moment.
Q: And what measures have been taken to offer relief to those in the industry?
A: The government has granted facilities that have been extended to export businesses in the tourism industry, which is a step in the right direction.
It has also extended moratoriums, and offered lower interest rate loans to hotels and tour operating companies through the pandemic to stay afloat. Additionally, to facilitate better employer and employee relations, the government has intervened to offer win-win situations such as tripartite agreements.
Moreover, the bio-bubble arrangements, and Safe & Secure certification for hotels by KPMG, boost confidence among tourists with regard to Sri Lanka being a safe travel destination.
Q: And what positive factors must be acted on?
A: We expect that at least 60 percent of the population being vaccinated by the end of October will build sufficient confidence to open the country entirely while also attracting tourists.
Another positive development came in the form of Air France announcing that it will fly to Sri Lanka three times a week from November, which is a publicity booster and could spur other European airlines to follow suit.
Moreover, Air France will provide greater connectivity for European tourists so that they may access Sri Lanka with ease.
Q: The pause of sorts of the pandemic would have been a good time to reset Sri Lankan tourism, right?
A: The pandemic delayed the process of resetting Sri Lanka tourism. However, regulators and the rest of the industry have taken steps to roll out a new international advertising campaign and PR strategy.
To convey the progress made and build confidence in travelling to Sri Lanka, it is imperative that we run a PR exercise in the crucial 16 markets that have been identified.
Q: And what is preventing Sri Lanka from attracting the high end tourist segment?
A: The main obstacle has been the absence of strong global marketing strategies or campaigns in the last 10 years.
Sri Lanka needs to drive consumer promotions to identify target audiences in pull markets rather than conducting aggressive promotions in push markets. However, we must also provide better infrastructure and experiences to warrant a price hike.
I believe digital marketing would be the smart communication option as the new traveller relies on opinion leaders such as TripAdvisor among others. The new marketing strategy that's being worked out is likely to fill this gap.
As a result of a lack of proper marketing mechanisms, three-star hotels have benefitted through aggressive promotions of their own. The focussed consumer promotions of our unique products and packages will entice upmarket tourists who seek tailor-made services – including deluxe and luxury hotels, which provide better yields.
Q: In terms of top trends, what is the industry following?
A: Sri Lanka has developed its image as an explorer's paradise over the last decade with its array of unique places to stay – and of course, explore the natural beauty, diversity, culinary experiences, tea and spices, heritage and authentic experiences, which are key ingredients to positioning the country for new target audiences.
The digital nomad trend should be addressed in collaboration with the regulators and authorities while also formulating a plan to capitalise on it.
Q: What policy changes would you like to see?
A: Since tourism is a private sector undertaking, industry representatives must be involved in decision making at the policy level. The targets set for the industry two or three years ago were to achieve 10 billion dollars in earnings and six million tourist arrivals by 2025, which I believe should be revised downward as they may not be feasible until 2030. If they're achieved, tourism will be the highest forex earner, surpassing foreign remittances.
Q: Do you believe the industry will shrink because of the challenges it faces?
A: Sri Lanka is an island nation with much to offer. It is crucial for the regulators and authorities to set the right direction – one that benefits the country and its people.
Due to COVID-19 in 2020/21 and the Easter Sunday attacks in 2019, 10-15 percent of small hotel operations and destination management companies would have shut shop. Presently, our objective is to ensure that tourism achieves its targets by 2030 and serves a minimum of 700,000 tourists by December.
The interviewee is the Chairman of Sigiriya Jungles, Chairman and Managing Director of JourneyScapes and a Past President of the Sri Lanka Association of Inbound Tour Operators (SLAITO)