E-COMMERCE LANDSCAPE
THE RISE OF ONLINE RETAIL
Sanjeewaka Kulathunga navigates towards the future landscape of global e-commerce
Since the advent of the internet, cyberspace has been transformed from being a simple information hub into a digital shopping mall. Although the web continues to function as a medium of communication, it has diversified over the years. And today, both people and organisations are inextricably linked through digital social media.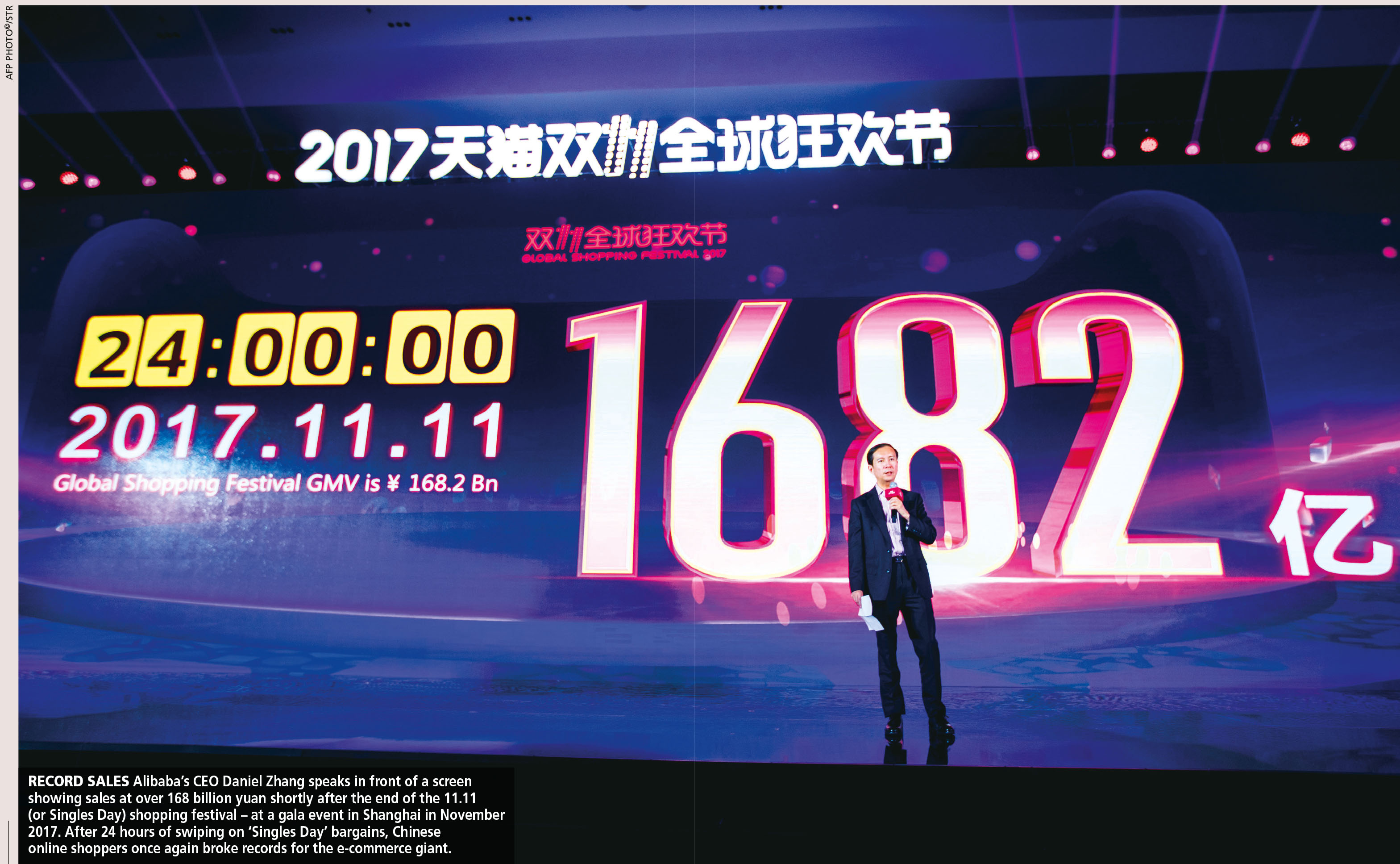 The winds of electronic commerce have swept across the traditional business world and changed its boundaries to enter newer dimensions. Accordingly, e-commerce giants such as Amazon, Alibaba and eBay have had a revolutionary impact on the conventional bricks and mortar retail sector.
As a flourishing economic giant, China has become the largest B2C e-commerce market – both in terms of sales volumes and number of online shoppers – with the US and Japan occupying second and third places respectively.
In terms of per capita e-commerce spending, the UK tops the list with a spend of US$ 4,201 whereas the US and South Korea spend 3,428 and 2,591 dollars respectively.
In the future, e-commerce will revolve around the following phenomena.
Global retail business growth will be driven by e-commerce and this trend will multiply in the next decade as more people around the world would be inclined to purchase online.
Accordingly, digitally tailor-made and more personalised customer experiences will be offered by e-commerce businesses in the future as it becomes more difficult to attract online consumers in the face of ever increasing e-marketing competition.
Regardless of national boundaries, online consumers will flock to personalised offers that are as similar to the in store experience as possible. Furthermore, giant e-commerce retailers such as Amazon and Alibaba have already taken the initiative to make products and services seem more tangible on their websites.
In the future, drones will be used to deliver packages to the customer's doorstep more accurately and efficiently due to advancements in augmented intelligence. Some e-retail giants have begun testing drone deliveries. Drones will be dispatched from regional distribution centres and accurately travel to the recipient's address at a lower cost of transportation – and without encountering traffic jams.
Curated e-commerce refers to creating unique online products or services by which customers are provided a distinctive or branded collection not offered by other generic online retailers in the e-market. The specific demand for personalisation has become the driving factor behind trendy curated commerce.
What's more, online consumers are unlikely to purchase generic products through online retailers, which commonly offer cheaper products than what shoppers would be looking to buy from providers of curated products and services, lifestyles products and other e-commerce packages.
Marketing approaches such as email marketing and pop-up advertisements are often used by e-retailers based on the purchase history and preferences of regular online consumers. These will prompt online shoppers to discover their preferred products while they're online. Curated commerce refers to the exclusive online version of the shopping experience.
The future of e-commerce will witness a digital attribute modelling system that'll be used to calculate ROI more accurately with a view to providing a solid basis by which marketing management will be empowered to craft pragmatic digital marketing strategies for optimal outcomes.
Using attribution modelling, future investments in the e-commerce space can be directed to the best possible business opportunities around the world. So future investors in e-commerce will be able to focus on marketing expenditure and resource allocation that ensure the best returns.
These days, e-retailers enjoy major advantages due to the advancement of thousands of high quality mobile applications, which are already integrated into each other's networks. Furthermore, mobile app technologies can be transformed and improved simultaneously, thanks to strong and healthy competition across the sector. The e-retail alternative is available to online consumers through a single click.
The next giant step in e-commerce will be the application of AI that is operated on the basis of optimum algorithms. AI will optimise both the marketing and sales processes of e-retailers through an advanced retail website that automatically generates statistical reports for strategic decision making.
In the future, with the development of AI, e-commerce will reach a technologically sophisticated level beyond human thinking. It will not take long for AI systems to proliferate and dominate the global e-commerce sector, with the advent of improved capabilities and accurate analytical skills.