THE LEARNING CURVE
EDUCATION FOR  HOMELESS KIDS
There's only one way out for homeless kids – education
BY Saashya Rodrigo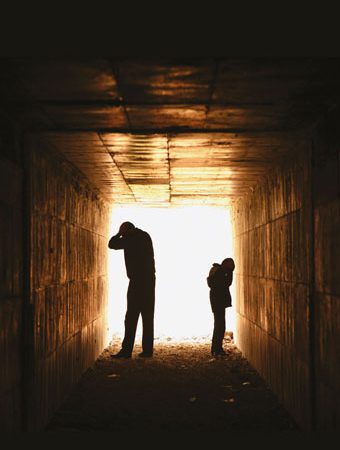 Homelessness is a prevailing issue for most countries around the world. It is safe to assume that the psychological impacts and lack of basic resources that come with being homeless affect student learning and therefore affect academic outcomes. Contrary to popular belief, concern about the education of homeless students isn't confined to the boundaries of developing nations.
In fact, according to data collected by Shelter – a registered nonprofit organisation that campaigns to end homelessness – there were over 120,000 homeless children in the UK in 2016. That's a 37 percent increase since 2014.
Similarly, there were a reported 1.3 million homeless students in the US between 2013 and 2014 – which is twice as many as in the previous decade – the National Center for Homeless Education says. And in Bangladesh there were 1.5 million homeless children in 2015, according to the Bangladesh Institute of Development Studies.
Granted, the population in the US is roughly three times as much as in Bangladesh but one cannot deny that these numbers are staggeringly high.
While examining this issue quantitatively is necessary to develop an understanding of its scale across nations, it's equally important to acknowledge that these statistics represent children in our society.
These numbers have names, empty stomachs, poor immune systems and troubles that no child should have to face. It is highly likely that their homelessness places them in vulnerable positions that not only prevent them from gaining the education they need and deserve, but also place their health and life at risk.
According to the National Network for Youth, homeless adolescents are three times more likely to be victims of sexual assault than those who aren't. With increased exposure to drug and alcohol use, sexual and physical abuse and a series of other dangerous consequences of living on the streets, many of these children look to school as their escape – if school is even a possibility.
School is seen more as a safe haven than an environment of learning. However, on the flip side, corruption in surrounding regions often bleeds into the school environment, which makes it yet another stressor for these students. Regardless, the circumstances of childhood homelessness can be detrimental to a child's schooling either because the school itself is not a safe place to learn or it is inaccessible.
Since academic performance is a predictor of success later in life, we need to ensure that young victims of homelessness not only have access to education but also a school environment that's as safe as it is nurturing.
In the United States, the McKinney-Vento Homeless Assistance Act has spearheaded programmes that have protected homeless students since 1987. Recent amendments to this act require that schools identify students who are homeless so they can be better served.
Additionally, schools are now required to coordinate with external services to ensure that students experiencing homelessness (including those in preschool) receive the support they need.
Although these amendments are well intentioned, according to the Institute for Children, Poverty and Homelessness, as the rate of homelessness has increased in the US, federal funding for this segment of the population has remained flat.
For this reason, the private sector has played a major role in helping keep homeless students in the classroom and away from harm at least for part of their weekday. Oklahoma City's 'Positive Tomorrows' is a small private school that not only provides homeless students with an education but also basic needs.
Unfortunately Positive Tomorrows can only serve 123 students during an academic year – a drop in the ocean compared to the 5,400 homeless students in the area.
The lack of funding, facilities and resources to serve such a large population of students is a problem faced by many similar schools.
In Australia, organisations such as the Oasis Centre help homeless students obtain their high school certificate. Much like in the US, recent cuts in Australia's federal budget have not been forgiving of organisations such as Oasis that provide homeless student support, causing them to hang on by a thread or disband altogether. This puts the education of Australia's 32,000 homeless youth at risk.
Educating homeless children is a complex global issue; however, it is the key to breaking the cycle of homelessness.
While it is clear that even the most developed nations struggle to tackle homeless education, one commonality between them is the need for the public and private sectors to join forces so that the 100 million homeless children around the world have access to their way out of homelessness – education.