THE DEBT TRAP
GOOD THINGS DON'T COME CHEAP
Amantha Perera emphasises the need for caution in the case of both investments and investors
The new airport being built in Nepal has become a conversation piece at meetings in Kathmandu. You become an investment expert on foreign capital flow and the dangerous debt trap as the cosmopolitan confab unrolls – and one may be able to explain why Sri Lankans can now act as investment experts in Kathmandu… at least until the new airport in Pokhara is opened in 2021.
This investment is interesting because the US$ 300 million airport is being built with funds from China, and the natural comparison is with Colombo and the Mattala Rajapaksa International Airport (MRIA).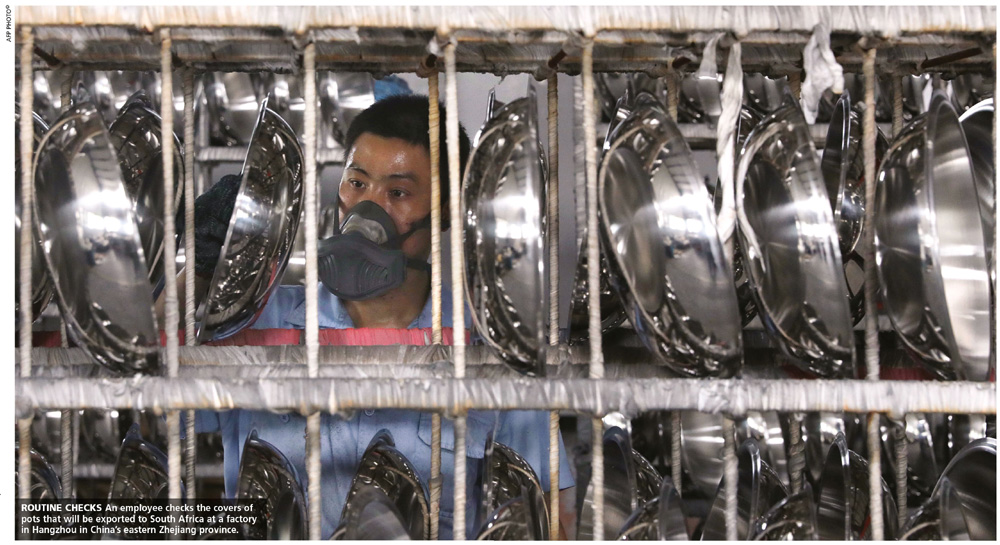 The discussion centres on the Nepali government's decision to build a new airport in Pokhara rather than expand Kathmandu's Tribhuvan International Airport. This is not unlike the situation in Mattala, which saw massive investments being pumped into what was essentially scrub jungle.
Here at home, public opinion favoured diverting additional investments to the existing Bandaranaike International Airport (BIA) in Katunayake. Some suggestions went as far as relocating the air force base, and handing the land and facilities over to the civil airport.
However, there was no chance that the Mattala project was going to be scrapped given the gigantic injection of billions of dollars into state coffers.
At that time, China was possibly the only source available to fund the massive investments planned by the Mahinda Rajapaksa administration. Some of these projects like the Mattala airport, a nearby cricket stadium and an international convention centre didn't make much financial sense.
As the Rajapaksa government was embarking on expanding local infrastructure, China was thinking way bigger than Sri Lanka. Beijing was planning along transcontinental lines in terms of its Belt and Road Initiative (BRI).
In 2009, Sri Lanka's foreign debt stood at US$ 13-14 billion. By 2011/12, it exceeded 20 billion dollars. In the next six years, our debt ballooned to around US$ 33 billion in 2015, rose to about 45 billion dollars by 2016 and is set to surpass the US$ 50 billion mark this year.
Of this, over 22 percent is due to China and the bulk of it would have been drawn over the last nine years. That's a whole lot of cash.
Economists I've spoken to talk about how with the deepest pockets in town, China came to the aid of a government that was cash-strapped even though it was at the zenith of its power. Moreover, Sri Lanka's strategic location played a key role in China's decision to loan money to us.
But the loans came with interest and therein lies the conundrum – a debt trap.
The same narrative with a few alterations fits a string of countries – Tajikistan, Kyrgyzstan, Laos, the Maldives, Mongolia, Pakistan, Montenegro, Myanmar and the Philippines among others.
It wouldn't have been surprising if Myanmar, which had been governed by a military junta for a long time, leaned on Beijing. But faced with mounting international criticism for its treatment of the Rohingya, Aung San Suu Kyi – a once bright star in the democratic constellation – also turned to China for help.
The initial disquiet over China's growing influence and chequebook diplomacy was that it was intruding in many regions, and disturbing long held geopolitical power balances. For instance, China established a base in Djibouti last year.
There are other major Chinese investments in Djibouti too like a free trade zone, a port, the US$ 4 billion natural gas project, a highway costing 700 billion dollars linking Djibouti with Ethiopia, and stakes in two international airports. China is a major stakeholder in the Philippines as well.
In Sri Lanka, India's backyard, Beijing is flexing its muscles continuously. We gave up control of a harbour that was built with Chinese funds to our moneylenders because the government couldn't absorb the repayments.
Thus far, China has not flexed its muscles too hard – this could be because it wants the major trade routes through Asia and East Asia to remain open. If they're disrupted, the impact could be devastating. But with BRI, President Xi Jinping is ensuring that there are alternative routes and China is in control of strategic points.
So what is the alternative to Chinese funding? Definitely not the US under President Donald Trump!
On the world stage, the leader of communist China looks increasingly saner than the 'leader of the free world.' Unlike his predecessor Barack Obama, who was liked by many even if he didn't have deep pockets, Trump is neither liked nor a big spender.
President Vladimir Putin is cast in the same mould as Xi and will probably be much more bullish although Russia's bank balance is nowhere near that of China.
Therefore, for nations like Sri Lanka that are hard-pressed for money, which traditional allies and benefactors don't possess, the only option is to manage incoming investments responsibly. We shouldn't be drawn deep into China's transcontinental plans due to egocentric projects like Mattala but lean towards making prudent and viable investments like the expansion of the Port of Colombo.
The fact that the same administration was able to engineer both investments says a lot about how Sri Lanka's decision making machinery works. What's needed most is an administration that thinks rationally with a long-term vision rather than focussing on short-term gains.