THE COST OF LIVING
 HOUSEHOLD BURDEN EASES
The cost of living registers a marginal decline – exclusive survey
The PepperCube Cost of Living Index (CLI) for March recorded a decline of 5.9 points from the previous month – continuing the trend observed in the previous month – to 75. This marks the first instance of the index heading south in consecutive months since December 2019.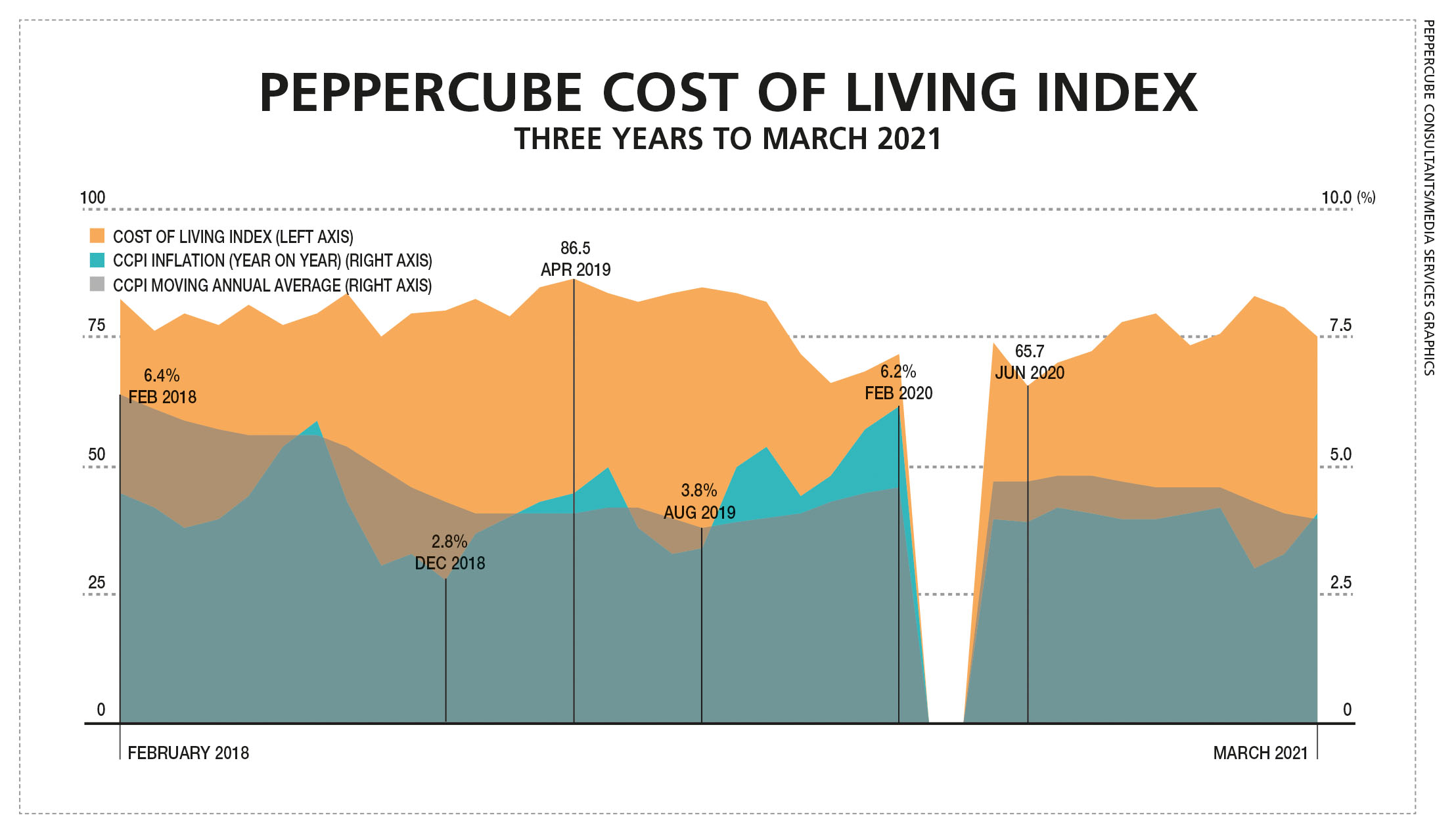 As fieldwork was not conducted in March and April last year due to the pandemic induced curfew, the latest edition of the CLI cannot be compared to the Colombo Consumer Price Index (CCPI) for this period.
Nine in 10 (down from 96% in the previous month) survey respondents say the cost of living of their families has escalated – to a moderate degree or otherwise – over the last 12 months.
Additionally, five percent of those consulted by the pollsters believe that the household burden remained the same during this time while another five percent report a reduction in expenditure.
Moreover, 84 percent of respondents are of the view that the cost of living will escalate in the 12 months ahead, registering a slight increase from the 82 percent recorded in the preceding month. On the other hand, five percent of those consulted expect the household burden to ease while 10 percent believe it will remain the same and the balance (1%) 'don't know' or 'can't say.'
As for the ability to purchase non-food goods and services when considering their cost of living, economic status and saving capacity, 17 percent of the survey sample point to a less than favourable outcome in the coming 12 months – up from 12 percent in February.
FOOTNOTE An index based on a monthly survey, the PCLI aims to measure and understand perceptions regarding the cost of living as opposed to reported or official inflation.
– LMD