ROCELL
The Colombo Design Conclave – A prestigious milestone in the country's design domain, presented by Rocell!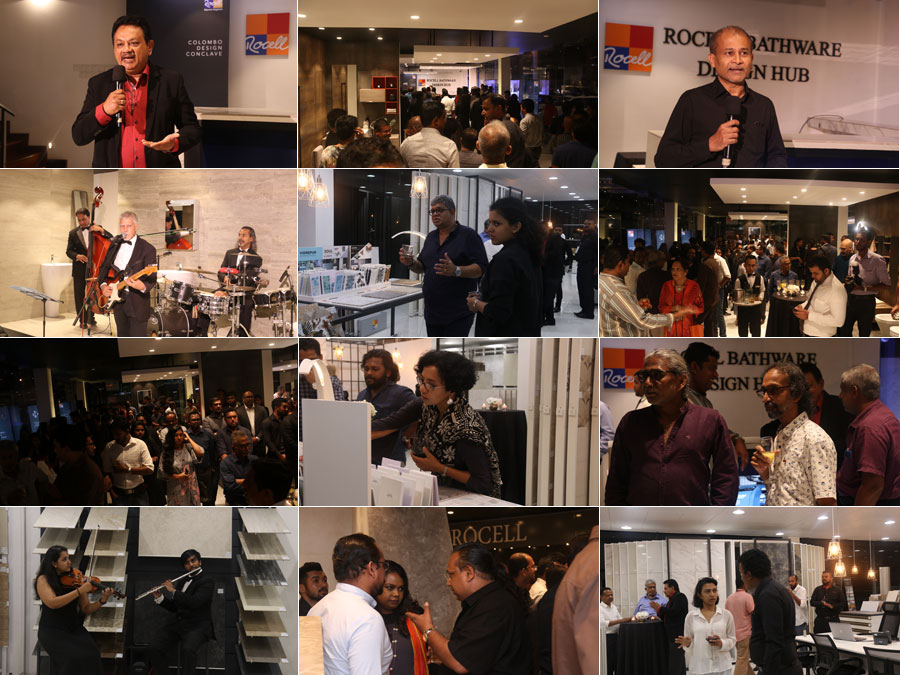 In another outstanding effort to promote and uplift architecture and design standards in the country, Rocell, the name that reflects all that is artistic and beautiful, has initiated the Colombo Design Conclave – another first in its innovative portfolio and in the country.
The inspiration behind the Colombo Design Conclave was to create a platform that would bring together the country's design and architectural fraternity, with Rocell being a catalyst on its own, to collaborate with professionals and work closely to re-imagine the design sphere of Sri Lanka.
The prestigious forum, which was held at Rocell's iconic, state-of-the-art Design Hub in Nawala, the Design hub, brought together leading architects, renowned designers and industry influencers from across the country.
The CDC has been established as a platform to empower and inspire all things design and soon will be open to design academies and young talent on potential tie-ups.
Speeches by :
Aravinda Perera – Managing Director, Royal Ceramics Lanka PLC
Russell Miranda – Executive Creative Director – DenstuGrant Sri Lanka
D.H.Wijewardena (Key note speaker)
 About Rocell : 
Rocell entered the sphere of interiors over 20 years ago and has since, been redefining the concept of functional elegance, staying in tune with evolving global trends.
Rocell products are inspired by the fluidity of nature and modern art and we present the right balance of beauty, elegance and high standards of functionality aspects that have placed Rocell at the forefront of the local and international interior market. And that is exactly how it has transformed the brand into an icon of contemporary design.
 Today, Rocell is an innovator and a trendsetter who inspires creativity. As  a brand built on the foundations of design, innovation, quality and integrity, Rocell offers a remarkable range of tiles, sanitary ware, accessories and more recently, kitchens; transforming ordinary interiors to spaces of inspired, artistic elegance.