NATIONS TRUST BANK
Nations Trust Bank Private Banking–The Best Just Got Better
Nations Trust Bank Private Banking has always been the standard for affluent segment banking propositions in Sri Lanka, offering members the most exclusive and bespoke banking experience. Now the bar has been raised even higher as Nations Trust Bank's affluent banking and lifestyle proposition, Nations Trust Bank Private Banking has been re-launched with effect from September 2019.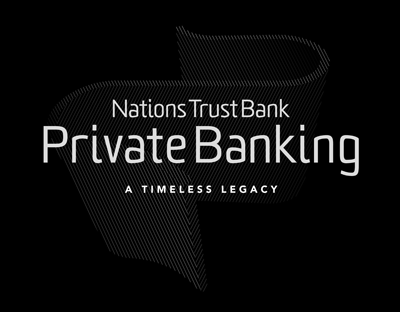 Private Banking's new privileges and benefits offer members unparalleled access to personalized banking, wealth creation, lifestyle and legacy planning services. These benefits have been included as part of the re-design of the proposition and include a highly personalized banking experience that provides bespoke financial solutions to empower members to "create a Timeless Legacy".
A special internal re-launch event was held amidst much enthusiasm at the JAIC Hilton in Colombo, recently. The event was attended by branch managers from across Nations Trust Bank's island-wide network, along with the rest of the Private Banking team including Relationship Managers and others. Senior members of the Bank's corporate management team were also present and spoke at the event.
The event was held in two segments, the first of which was the official re-launch and orientation for the new Private Banking proposition. The second segment included highly technical workshops and training sessions to provide the Private Banking team with a well-grounded, in-depth understanding of the new offering. Representatives from all of Private Banking's partner vendors were also present at the event and conducted sessions with the team during the second-half of the event.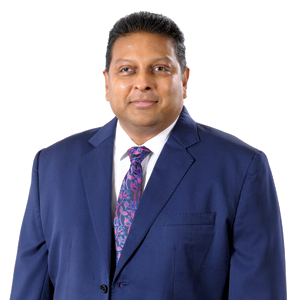 Speaking about the re-launch, Mr. Priyantha Talwatte – Deputy Chief Executive Officer at Nations Trust Bank said, 'We have had immense success with Private Banking since its inception in 2004. The affluent customer needs more than just transactional banking; they require a comprehensive all round solution that comes with the kind of privilege they are used to in other areas of their lives. Having enjoyed growth and success over the years, we felt that our already top-notch service should be made even better so that we always continue to remain best in class. Thus, we have redesigned the Nations Trust Private Banking proposition to include a host of new features, benefits, privileges and tools; to be the pinnacle of exclusive, bespoke banking. We have also adjusted the eligibility criteria required for private banking to ensure that it remains an elite membership to aspire to.'
Private Banking members can enjoy the exclusivity of a dedicated Relationship Manager who will function as a single touch-point for all their personalized banking needs. Members can take full advantage of all the wealth creation tools at their disposal including Wealth Partnering Services from Nations Trust Bank along with other services such as Estate Planning and Art Advisory services, provided through Nations Trust Bank's trusted partnerships with some of the most reputed institutions in Sri Lanka. Private Banking also entitles members to priority service and preferential rates & tariffs along with free access to Nations Trust Bank's signature Bank-At-Your-Doorstep service.
To complement their discerning and affluent lifestyles, Nations Trust Bank Private Banking members also gain exclusive access to the Experiential Lifestyle Lounge, luxury boats and private water coaches at Marina Bolgoda along with Nations Trust Bank's Private Banking Travel Concierge Service, Free Airport Lounge Access and other privileges. Members will also receive special invitations to other bespoke events, experiences and market outlook seminars based on their preferences and profiles.
Private Banking also paves the way for members to create a timeless legacy through its Philanthropic Management Account service and by creating opportunities for the next generation with Private Banking's Junior Segment and priority access for members' children into the Nations Trust Bank Future Leaders Program.
Individuals looking to obtain Nations Trust Bank Private Banking membership need to remit a monthly salary of more than LKR 500,000/- to a Nations Trust Bank account to qualify or alternatively maintain a portfolio of deposits exceeding LKR 10 million or a portfolio of deposits and loans of at least LKR 20 million with Nations Trust Bank. For more information about eligibility, benefits and privileges please visit www.nationstrust.com/personal/customer-proposition/private-banking or call our dedicated Private Banking hotline 24/7 on 0114 711 400.
Nations Trust Bank PLC is among the top 15 business establishments in Sri Lanka as ranked by Business Today Magazine, ably providing a host of financial products and services to a wide range of customers. Nations Trust is also the bank behind Sri Lanka's first fully-fledged digital banking experience, FriMi. The Bank operates 96 branches across the country, boasting an ATM network covering 127 locations and 48 Cash Deposit & Withdrawal Machines, plus more than 3,700 ATMs on the Lanka Pay Network and is the issuer and sole acquirer for American Express® Cards in Sri Lanka.