DIPLOMATIC MISSION
Compiled by Savithri Rodrigo
THE CASE FOR OPEN BORDERS
Chulamanee Chartsuwan explains how open borders can help uplift economies
Thailand and Sri Lanka have enjoyed a positive relationship whether this be in regard to government, commerce, bilateral trade or even cultural and religious spheres. And these are the springboards that Chulamanee Chartsuwan intends to strengthen during her tenure as the Ambassador of Thailand here – a position she took up last year.
She muses: "Sri Lanka is simply one of a kind. What's unique is that our two countries are bound together in culture and history from past centuries. The long friendship that has existed from ancient times remains strong even today. When we talk about Sri Lanka with the Thai people, that friendship is palpable."
Besides tourism, which this ambassador intends to nurture, Thai investment in Sri Lanka is predominantly in the area of building construction and related raw materials. As she notes, "besides tourism, there are many investments underway in the agriculture sector and more in the construction industry."
Chartsuwan continues: "The mindset is that Sri Lanka is a small market and investors are looking at Bangladesh, India or Pakistan because of the consumer base. However, Sri Lanka offers a viable trade, information and logistics hub, and the extensive trade links with the US and the EU are invaluable.".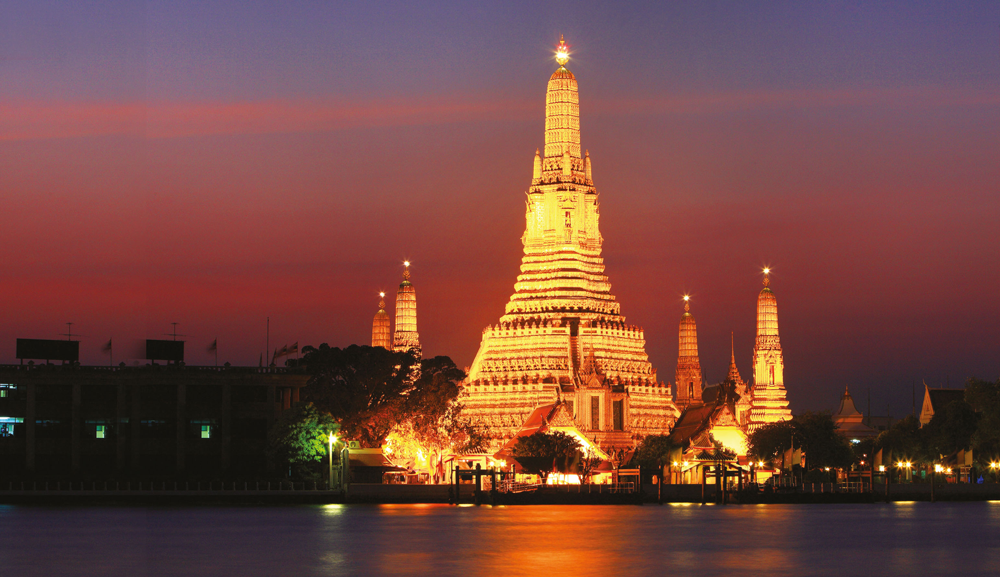 Elaborating on the Thai PM's visit to Sri Lanka, she says the emphasis was on raising the level of the two countries' relationship to one of a strategic partnership "to work closely for strategic gains."
She cites the current period as a critical and delicate juncture for Sri Lanka. "If you overcome this period, you will be a strong nation well on the path to sustainable development. The country must be geared the right way and Thailand will always be ready to support Sri Lanka," the ambassador affirms.
Chartsuwan cites nation building as a huge challenge with development being an imperative that must cascade to all corners of the island, as well as provinces and communities. And she asserts: "Another aspect is empowerment because people need to think for themselves and learn to stand on their own feet."
Recalling the late Thai king's philosophy, the Thai ambassador notes that "everything must spring forth from within."
"Our late king's development philosophy was to ask the people to draw up a strategic plan for their own village development. They had to think and plan their sourcing, production and marketing. We offered them exposure but didn't tell them what to do. They must think for themselves and not wait for others to do things for them," she elaborates.
Emphasising the Thai people's tolerance, openness and amity, which should be emulated by other countries, Chartsuwan asserts: "Three of the boys and the coach who were rescued from a cave that made international headlines not long ago were stateless. They didn't have Thai nationality but crossed our border for their education. We have open borders because every person who comes in and goes out contributes to economies on both sides."
The volunteering spirit is another strength that Thailand nurtures. This was amply demonstrated recently in the cave rescue, which was covered extensively in the international media.
And the diplomat notes that "people from everywhere no matter how poor were on-site, cooking and feeding the rescue team and families who gathered at the entry to the cave. They even did their laundry there. The diver who died during the rescue mission had retired from service and volunteered his services by taking personal leave to help out."
Thailand is on the cusp of transforming into a value based economy founded on a quest to break away from the middle income trap. Transitioning its economic goals from commodities to innovation, industry to technology and trade in goods to trade in services, the country has set its goals based on new trade opportunities. Based on the Thailand 4.0 model for innovation and high technology, the Southeast Asian nation is concentrating on next generation automotives, smart electronics, robotics, aviation and logistics, digitalisation, biofuels and biochemicals, agriculture and biotechnology, and food for the future to become a medical hub, and promote medical and wellness tourism.
Topping ASEAN's export rankings and placed 13th in the corresponding global pecking order for food exports, Thailand is already generating tangible results in this key sector, which grew by seven percent in 2016. This was supported by 'Food Innopolis' – a food innovation project – to transform Thailand into a global food innovation hub.
Similar paradigms are visible in jewellery and gems, automobiles, fashion and logistics – and they're all contributing to the planned economic renaissance.
With overwhelming scientific evidence of the catastrophic consequences of climate change, Chartsuwan urges every global citizen to take responsibility.
She elaborates: "This is an area where we need global cooperation. Technology is prompting rapid change and this can be advantageous. While every corner of the world will be connected, we will witness more international cooperation among countries, which will hopefully solve some of the problems we face right now."
"The motto of the Sustainable Development Goals is that no one should be left behind; and if we are connected, that won't happen," she concludes.