THE BUSINESS METAVERSE
STRATEGIC GAME CHANGER
It seems that the metaverse is the new beacon for global business forums – Sanjeewaka Kulathunga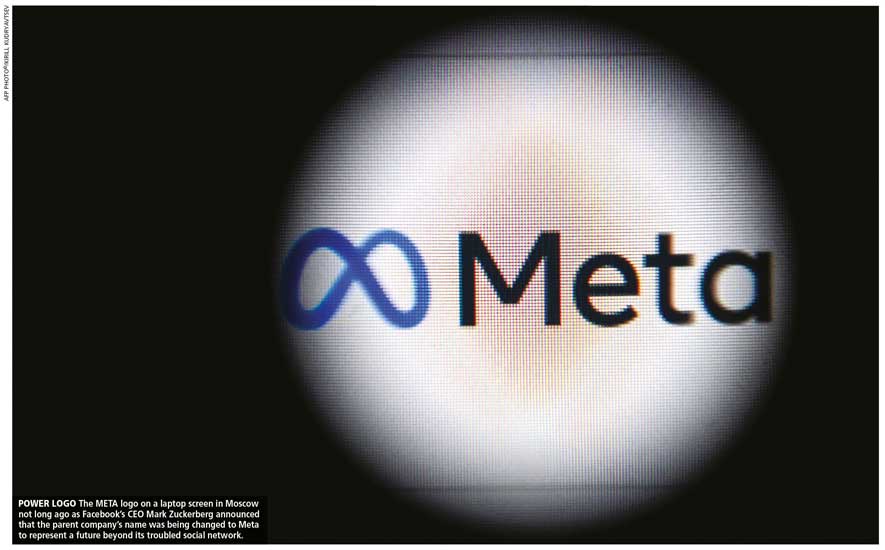 Following renaming of Facebook as 'Meta' as part of its rebranding strategy, the coined word 'metaverse' has become a beacon for global business forums. It is generating a massive influence over prospective changes and effects on future corporate strategies.
The metaverse is considered a virtual space where users exchange their experiences and engage on a real-time basis in simulated settings.
For those who envision a commercial future for the metaverse, year 2021 marked a significant milestone. It was the year that the metaverse began to gain traction beyond the entertainment industry and started to infiltrate online business.
Microsoft CEO Satya Nadella wants to create a 'corporate metaverse' while Facebook has renamed its parent company Meta, signalling the social media giant's transition into a 'metaverse corporation.'
Due to the proliferation of telecommuting during the pandemic, virtual cooperation and collaboration have become much more inclusive. They are now allowing a more varied spectrum of people to play a part in business operations.
With the aim of adding virtual avatars of employees to the team communications platform, Microsoft has taken progressive steps to uplift the concept of the workplace metaverse.
In the long run, the metaverse will be a profitable game changer in the global business environment since it offers an unlimited virtual space to experiment, interact, collaborate, and develop both leadership and management skills.
The metaverse will be a virtual space for marketers and brand executives to better comprehend the implications of business, consumers and society.
In this sense, the emerging digital space of the metaverse will become increasingly popular not only for interacting and socialising but also with regard to working, purchasing and sourcing new products around the globe on a real-time basis.
Businesses will need to shift their marketing strategies away from online purchases to operate in a shared virtual global economy created within a metaverse. Without further delay, marketing leaders should begin focussing on conducting virtual market research about their prospective customers who are connected to the metaverse.
Consumer reactions and tastes observed in the metaverse may be quite different from how they would act and shop in real life.
This is because in the metaverse, people will not be shopping individually; they would socialise virtually with others who could influence their purchasing decisions. Corporate brands should adapt to emerging consumer relationships in a virtual market platform.
Further, customers will be able to connect with businesses directly in 3D form rather than only communicating with them on social media networks.
Consumers will be digitally enabled to sample their preferred brands of clothing, jewellery and shoes with their virtual avatars, and may be able to purchase them without hesitation. This could also apply to products with a higher demand and value – such as real estate and motorcar brands, for example – in an augmented metaverse.
Corporate leaders who invest extensively in the metaverse will be able to increase the value of their own business brands and properties by collaborating with organisations that don't exist in physical reality. Brands will also need to be friendlier and more personalised in the market.
Digital twins that are a combination of virtual reality (VR) and augmented reality (AR) are emerging to provide a metaverse (or a next generation internet) that's layered beyond our physical environment. These digital twin technologies will generate a dimensionally precise and immersive 3D virtual representation of any structure or environment.
This will change how businesses and customers interact in response to market trends, and bring us one step closer to fully simulated virtual reality – i.e. to provide completely linked, immersive and engaging 3D experiences, as well as new prospects for consumers and businesses.
The metaverse will persuade corporate leaders and managers to create and implement innovative business strategies that are relative to virtual realities. They will also integrate the real business world with the expanding virtual trading space to interact with, utilise information and solve issues relevant to various stakeholders including consumers.
This next generation of the internet that is being developed will have far-reaching ramifications for business strategies and change management. Professionals in marketing, communications and branding will have to confront new challenges; they will also have the opportunity of addressing abundant possibilities.
The emerging 'age of the metaverse' will unleash incredible creativity with a competitive edge and unleash new frontiers for brands in the global market.