THE BIG PICTURE

TO SRI LANKA WITH LOVE
'Go East, Young Man' – we must by now know who our friends are
When Budget 2021 was presented in parliament last November, we were up in arms over its failure to allocate the necessary funds to procure the vaccines Sri Lanka needs to reach herd immunity; and it wasn't until late in January that our immunisation programme kicked off, thanks to a generous gift from neighbouring India of 500,000 doses of Covishield (that's the Indian manufactured AstraZeneca vaccine).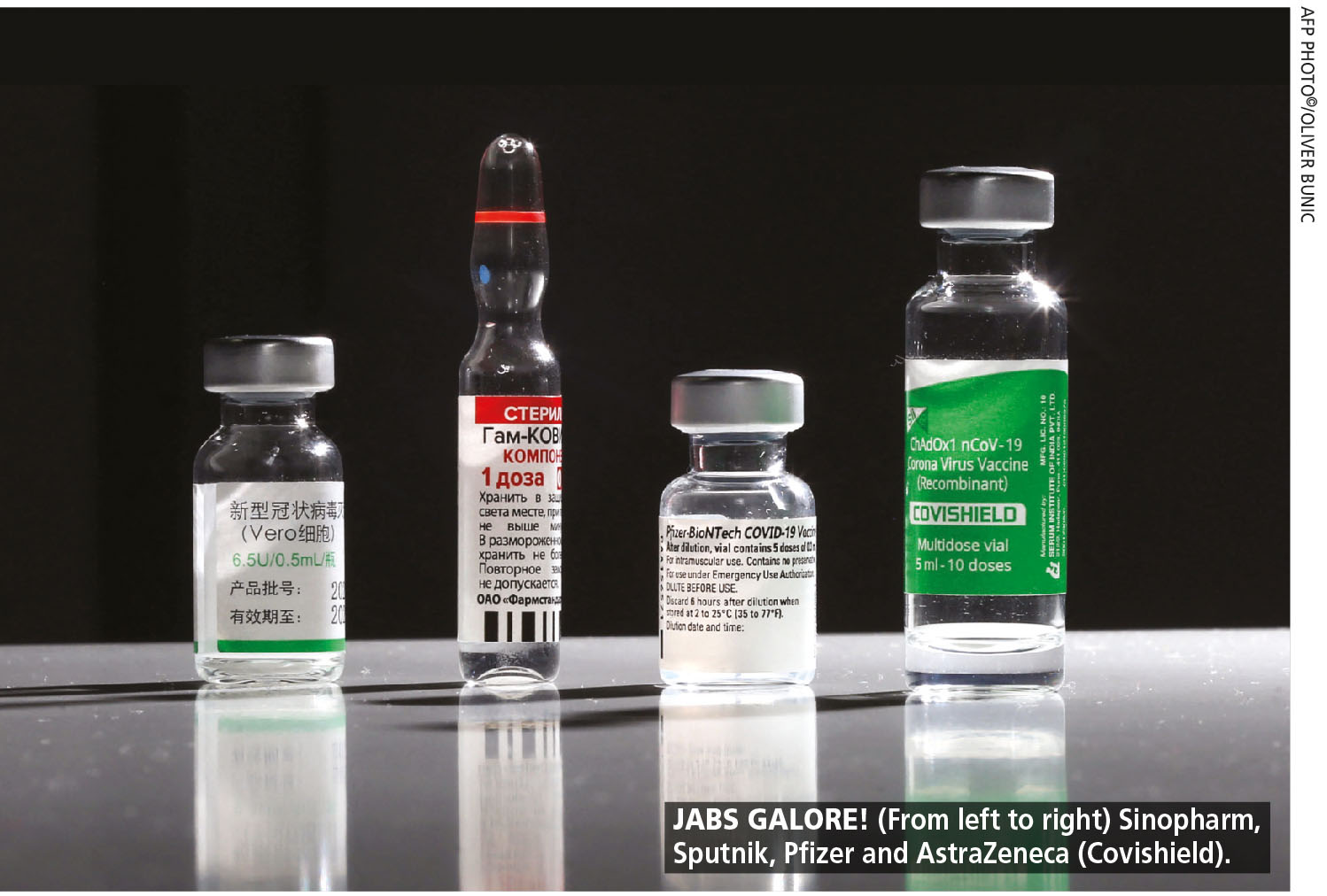 Between then and now, Sri Lanka has received another 1.88 million doses of which as many as 1.1 million Sinopharm vaccines have come in the form of a gift from China.
Sri Lanka has thus far vaccinated nearly nine percent of its population, which includes the 300,000 or so second injections to front line healthcare workers in particular, leaving some 600,000 members of the public whose booster jab is or will soon be overdue.
Meanwhile, the government has set a target of vaccinating 63 percent of the citizenry with two doses by the end of the year in order to achieve the all-important herd immunity.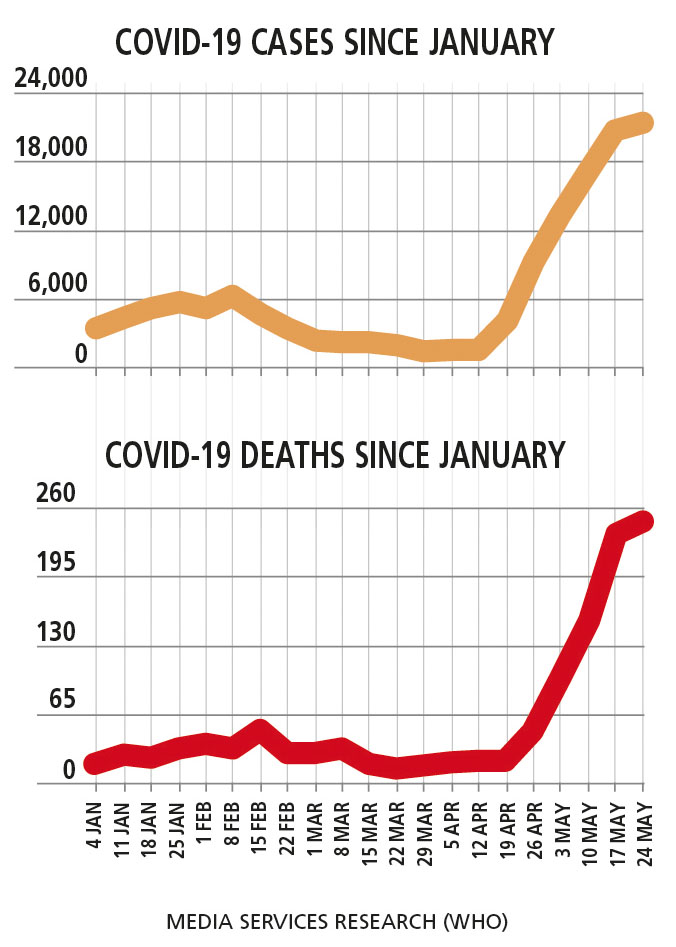 According to reports in the mainstream media citing various ministers and authorities, Sri Lanka is to receive around 40 million vaccines between now and year-end, which means we will have well in excess of the roughly 26.5 million doses needed to get to the finish line.
It is noteworthy that more than two-thirds of the vaccines that are on their way will come from China and Russia.
By now, you must wonder whether Sri Lanka has only three friendly nations and why the West doesn't get a mention in our likely portfolio of COVID-19 vials. To make matters worse, the US and UK have stockpiled millions of vaccines that they will not use!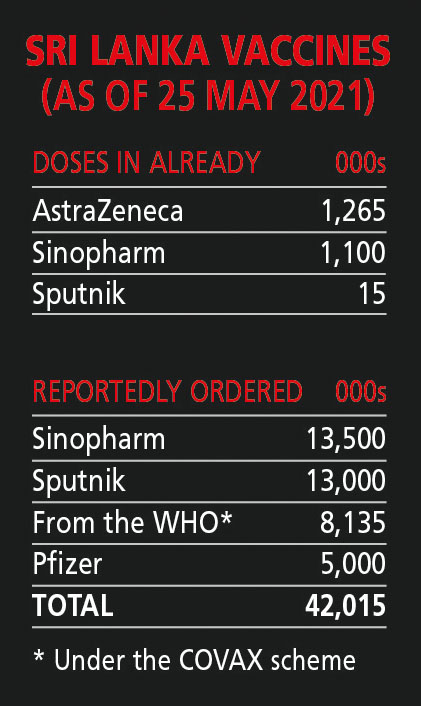 Sri Lanka desperately needs to bridge the 600,000 shortfall of the second dose of Covishield (AstraZeneca) while Uncle Sam is hoarding 60 million vaccines that it will not use with an assurance that all of it will be despatched to either the WHO or 'deserving nations' in June.
Assurances not long ago that the United States will 'help Sri Lanka' seem to be somewhat shallow if it isn't willing and able to send us just one percent of its stockpile when we're running out of time.
It is amazing isn't it that the two nations which account for 35 percent of the 7.9 billion citizens of the world have been and will be our main donors?
This despite the fact that China has so far immunised only 33 percent of its 1.4 billion people and crisis ridden India less than 15 percent of a population that is only slightly less than the former's.
In the midst of all of this, the naysayers on home soil have come out protesting about the Port City and a purchase of helicopters from Russia – and one wonders whether they will nevertheless queue up to get a Chinese or Russian jab!
– Editor-in-Chief