THE BIG PICTURE
CHAMBERS:

 A CALL TO ARMS
There is an urgent need for the private sector to speak with one voice
On a special edition of LMDtv on election day, President's Counsel and former Bar Association of Sri Lanka (BASL) president Geoffrey Alagaratnam urged the private sector to unite, when engaging with the government and state sector.
And his timely call focussed on the chambers of business and commerce in particular.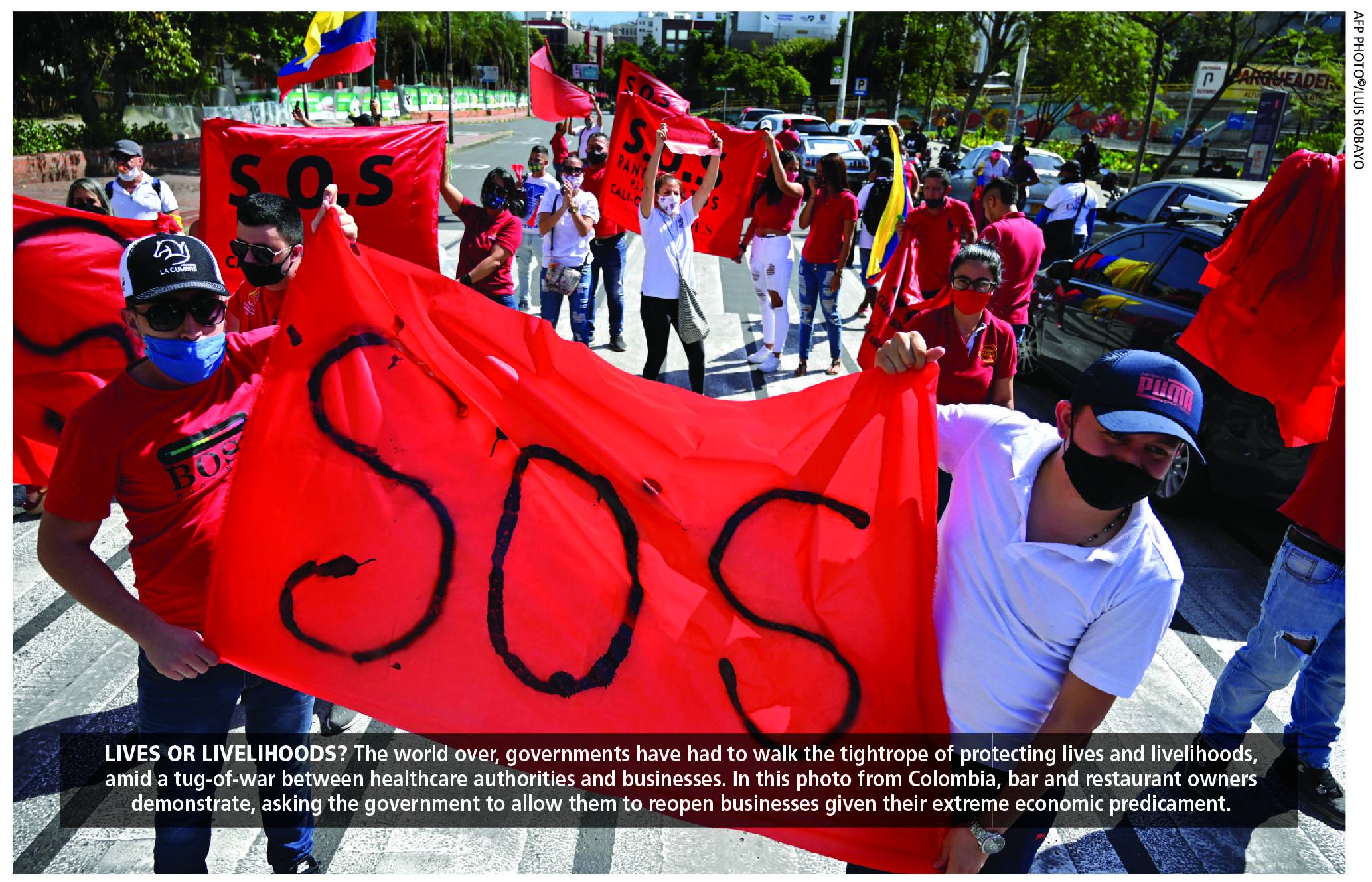 As he pointed out, "when it comes to both foreign and local investments in terms of developing the economy, without policy consistency, certainty and a level playing field, Sri Lanka will not be treated as a country that can be trusted."
At the height of the COVID-19 crisis in this country in late-March and April, the chambers remained largely silent in the wake of the extended curfew and seemingly irreparable damage it inflicted on businesses of all sizes – this  amid the raging debate on how best to strike a balance between the dire need to save both lives and livelihoods.
That of course, seemed like a mission impossible at the time; and it continues to be the case some five months later.
The people were in panic mode when the then caretaker government imposed a curfew, not knowing what the immediate future held. And likewise, the business community was in a tailspin, unable to sustain operations and hard-pressed to pay their dues including salaries as a result of the stoppage.
Still, we heard little if anything from the chambers of business and commerce in this country.
Since then however, and in the wake of the general election outcome, many such institutions have come out saying that the emergence of a strong government is good news for the nation and business.
Are we to take this with a pinch of salt – assuming such statements are merely to curry favour with the almighty regime that the people voted into high office on 5 August – or believe that business and investor sentiment will head for the skies in the months ahead because of Sri Lanka's newfound political stability?
Notwithstanding the answer to this burning question, the hope now is that they will shift gears and unite to shape the nation's destiny rather than pander to politicians who behave like hooligans and resort to robbing our precious island of its rapidly diminishing riches.
– Editor-in-Chief