TELECOM INDUSTRY
DIGITAL
SPACE
Compiled by Yamini Sequeira
THAT TAX ON EVERY TOWER!
Nalin Perera laments operational expenses of the telecommunications industry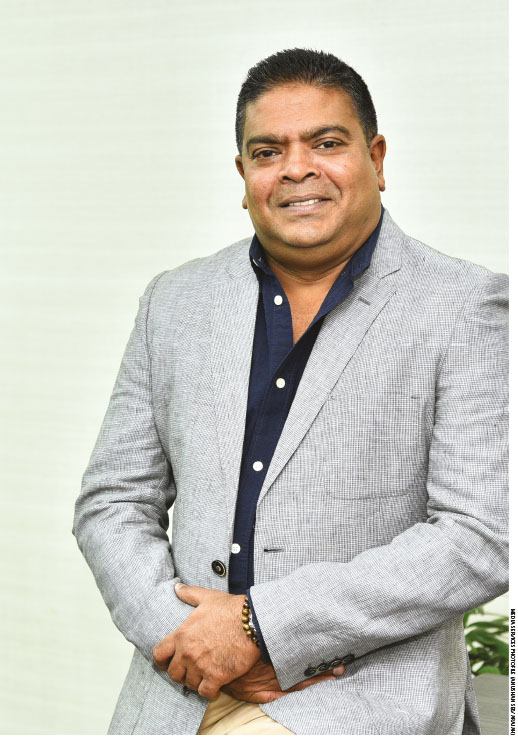 The composition of local and global operator revenue has changed considerably in the telecommunications industry. Growth in broadband revenue has been substantial, and data subscriptions have grown exponentially with the introduction of smartphones and faster data networks.
Opportunities in the mobile broadband era mean that increasingly, large demographics already have access to a broad range of new services and applications. Growth in smartphone adoption and widespread data connectivity have democratised access to digital services worldwide – and the trend is expected to accelerate.
Looking ahead, Nalin Perera believes that "digital services will grow to be a major source of income and we're building several platforms to enable digital services. Currently, broadband is the growth driver with a dominant share of revenue compared to digital services. When it achieves full potential, it'll be a platform on which digital services can flourish."
TAXING TIMES Last year, the regulator removed floor rates for call charges to promote cost optimisation and assist the industry to expand its market penetration.
"Although the floor rate restriction was removed in 2018, we haven't witnessed major price disruptions. In fact, the move will enhance competitiveness in the industry as floor pricing favoured the large operators. Now the entire industry will benefit. The Telecommunications Regulatory Commission of Sri Lanka (TRC) needs to be commended for this move," Perera avers.
However, the new Rs. 200,000 monthly levy on cellular towers in the 2018 budget increased operational expenses for telecom operators. The tax is expected to restrict growth, being a highly capital intensive industry. While the industry is lobbying for its removal so as to extend broadband services to remote areas, operators continue to share most of the infrastructure.
Perera explains: "Mobile operators in Sri Lanka are already collaborating on several aspects. They practise tower and platform sharing to provide better services and improved pricing for the customer while minimising the impact on the environment. Considering that five operators are competing in a small market, heavy taxation is a major challenge."
The telecom industry continues to grow with broadband as the growth driver. In terms of pricing, the country offers among the lowest prices for data. All operators in the island aim to induce high usage and drive WiFi adoption, and improve network quality and speed. Sri Lanka was the first in Southeast Asia to go mobile.
Perera notes: "Overall, the industry is operating with low tariffs despite not having scale – and it provides an efficient and cost-effective service. Unfortunately, industry revenue growth is slowing down."

INTERNET OF THINGS Commenting on evolving trends, Nalin Perera remarks: "Smartphones and tablets affect consumer behaviour and provide many business opportunities. More and more users expect sites and services to be available on mobile devices, because they need convenience and freedom."
"IoT has been at the forefront in the last few years and isn't displaying any signs of slowing down," he adds.
The increasing demand for smart devices results in a growing number of IoT applications. A mobile phone serves as the bridge between intelligent systems and people while an application is the main tool for managing connected devices.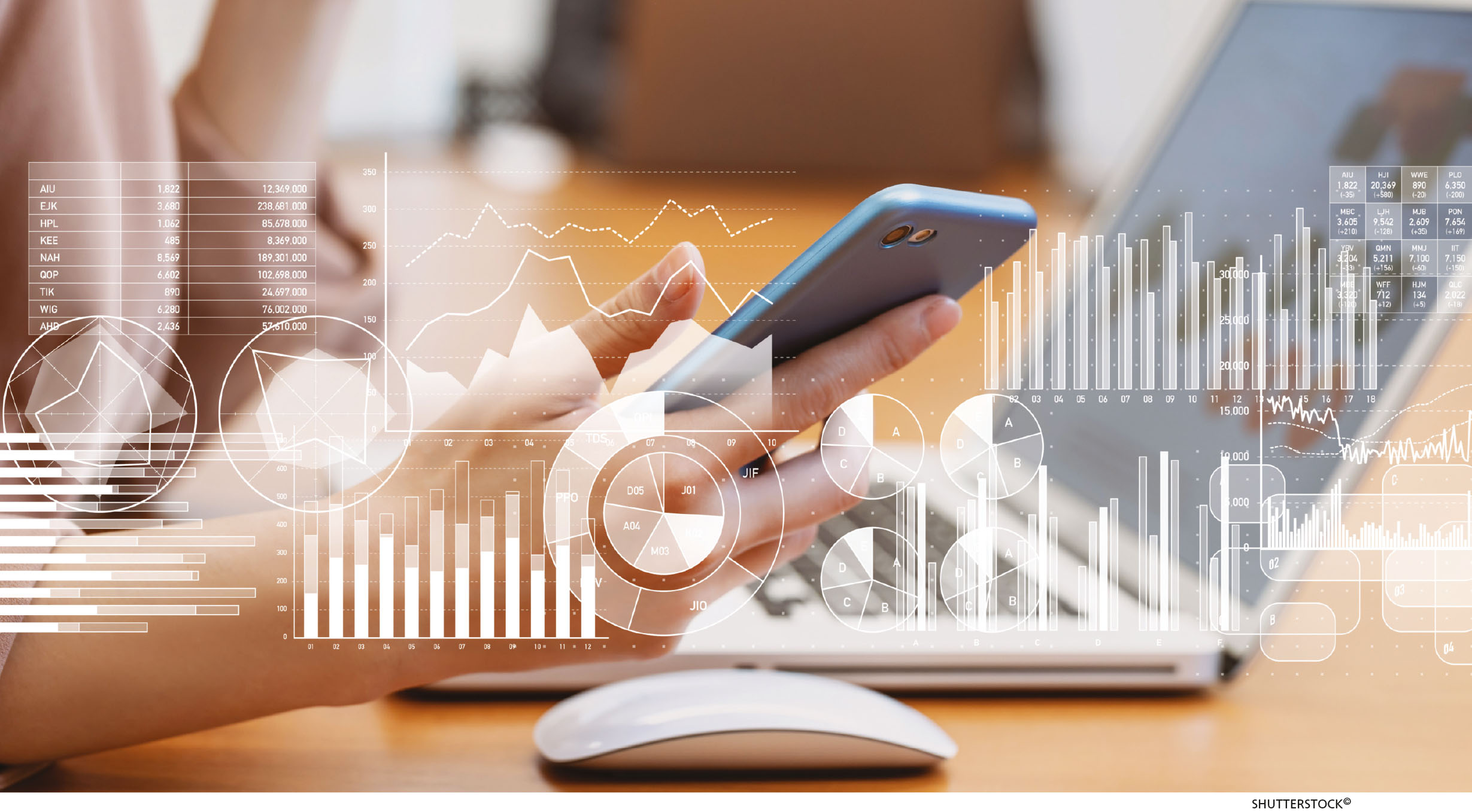 IoT has entered the mainstream in many sectors from healthcare and education, to manufacturing and transportation. And Perera reveals that app development for wearables is another growth area with the main representatives being applications for smartwatches, fitness trackers, smart columns and home assistants.
Developers have also started investing in cloud driven apps, creating the mobile cloud era. Applications that integrate advanced technologies such as AI, machine learning and IoT are usually large, and require a lot of storage in a mobile device's internal memory.
Perera observes: "Online shopping is also among the top trends in mobile technology. Currently, e-commerce is one of the most rapidly developing markets. More customers prefer online shopping and making payments through internet banking or credit cards. Supporting these initiatives, the expansion of the 5G standard will provide faster connectivity (up to 100 times faster 4G currently), improve the user experience and promote penetration of advanced technologies into mobile."

AFFORDABILITY Sri Lanka has always been at the forefront of introducing the latest technologies in the region. The recent past has witnessed increased adoption of smartphones, overcoming barriers such as the cost of devices.
Access to the internet provides countless socioeconomic benefits to individuals. Making sure that offline populations do not miss out on this potentially life changing resource is a challenge that needs to be tackled, Perera concedes, adding that smart devices play a major role in this.
A large part of the equation lies in the cost of devices in relation to people's income levels. A major contributing factor to this inequality is the low purchasing power in certain regions.

On the supply side, in addition to the manufacturing cost of the device itself, import duties and taxes imposed on smartphones can be major contributors to pricing, on top of transportation charges.
In addition, distribution channels particularly for rural consumers are often inadequate – either not providing easy access to smartphone retailers due to location (distance from urban centres) or forcing consumers to pay a high marginal premium to a local independent dealer who is incurring high transport and inventory costs, as well as benefitting from a captive market.
EXCITING FUTURE Discussing competition in the industry, Perera asserts: "It is a very overcrowded market. Consolidation will strengthen the industry and provide decent margins to operators."
He continues: "The industry's strategy of countering fierce competition has always been focussed on customer centricity. Continuous innovation by anticipating customer needs and expectations is the need of the hour. The foremost goal should be to provide a positive customer experience to attract and retain customers. We witness consolidation in Sri Lanka's mobile industry, making it less crowded and negating competitiveness to a certain extent."
Once available, 5G is expected to create major business opportunities for telecom companies, helping them garner revenue in the fixed broadband market, as well as other B2B related digital service opportunities such as smart cities and IoT.
Internet penetration in Sri Lanka stands at only 38 percent. Virtually the entire island is covered by 3G while 4G expansion is in progress. Telecom operators are aiming to increase and induce higher usage, and drive adoption of broadband by non-users, Perera affirms.
The interviewee is the Chief Executive Officer of Mobitel