HOSPITALITY SECTOR 
Compiled by Lourdes Abeyeratne 
TARGETING THE BIG LEAGUE
Remauld Mack examines the trends and challenges facing hospitality today
Q: What are the main challenges facing the local hospitality sector?
A: Having hosted 2.3 million tourist arrivals last year and as we target year on year growth of 30 percent in 2019, executing a streamlined destination marketing strategy is of paramount importance.
The length of tourist stays is declining and this presents a key challenge. The reasons for this vary based on several factors such as the lack of targeted entertainment, the trend towards higher trip frequencies over the year and inadequate infrastructure.
Moreover, the overall value proposition offered by regional competitors is of a much higher standard. We should consider such destinations as benchmarks.
And although we're well-known for our warm welcomes and friendly nature, the skills of service staff is another challenge. This is mainly due to the lack of human capital in the sector.
The lack of capacity at the Bandaranaike International Airport (BIA) and moderate frequency of daily flights could also be viewed as challenges along with fewer budget carriers.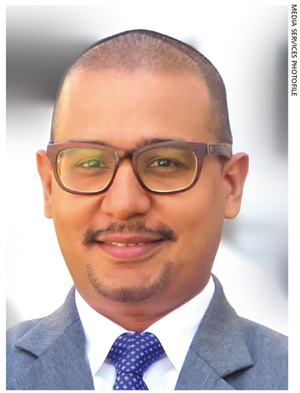 Q: Do you expect the government's promotional campaigns to have a positive impact on growth?
A: With the execution of a streamlined destination marketing strategy, the hospitality sector will experience encouraging growth. Sri Lanka has the potential to exceed its tourist arrivals target with the cohesive support of all stakeholders. Isolated promotions alone cannot guarantee a positive impact.
We must learn from countries like Thailand and Malaysia, because they've been successful in their strategy and approach. A more focussed promotional structure should replace the current diffused strategy for our tourism offering. In the light of Malaysia's annual tourist arrivals of over 25 million, Sri Lanka's 2.3 million could be greatly improved through integrated efforts.
Q: What are the emerging trends in hospitality?
A: Sri Lanka's destination wedding market is growing in popularity and hotels should be gearing up to cater to the influx of tourists in this segment. Ancillary income from their dining and shopping is crucial to increasing our revenue streams.
Adventure tourism is an emerging trend that not only focusses on a young and fit target audience, but also elders who seek a healthier and more balanced lifestyle. Amidst ever-changing sociocultural trends, such segments need to be nurtured.
Thanks to new entertainment venues and an increase in hotel capacity in Colombo, the MICE (meetings, incentives, conventions and exhibitions) segment has witnessed rapid growth.
The emergence of millennial travellers is another major trend and hotels are expected to come up with a clear strategy to cater to their specific needs. Technology plays a key role here and seamless connectivity across platforms must be introduced. Today's travellers are self-sufficient and tech savvy, with a preference for apps and mobile websites that require minimal human contact. 
Q: Are sustainability concerns being addressed?
A: Sustainability is one of the most important issues facing the world and historically, the hospitality sector has played a role in its environmental impact. However, more hotels in Sri Lanka are focussing on implementing eco-friendly practices and reducing their carbon footprint.
Although baby steps have been taken, this could be improved with proper direction from and the know-how of relevant authorities.
In today's context, these practices have become the norm as established properties tend to concentrate on renewable energy sources and waste management to name a few. Given the ease of access to information, travellers are more sensitive to such current topics when selecting hotels.
Moreover, with the installation of automatic lights and air conditioning in rooms and public areas, properties are heading towards implementing more updated systems. While isolated workshops on the subject are being conducted by various entities, this could be improved with the active participation of major stakeholders.
Q: What are your expectations for the sector for the rest of the year?
A: With the country's newfound stability and recognition as Lonely Planet's top destination to visit this year, as well as many other such endorsements, Sri Lanka truly has the potential to progress over the next few months and meet its annual target.
We will also witness the country being patronised by reputable MICE functions, which could help us achieve our goals. With the completion of targeted promotional efforts in key markets such as India and China, we look forward to witnessing an increase in tourist arrivals.
The interviewee is the Director – Sales & Marketing of Mount Lavinia Hotel