SWISSTEK ALUMINIUM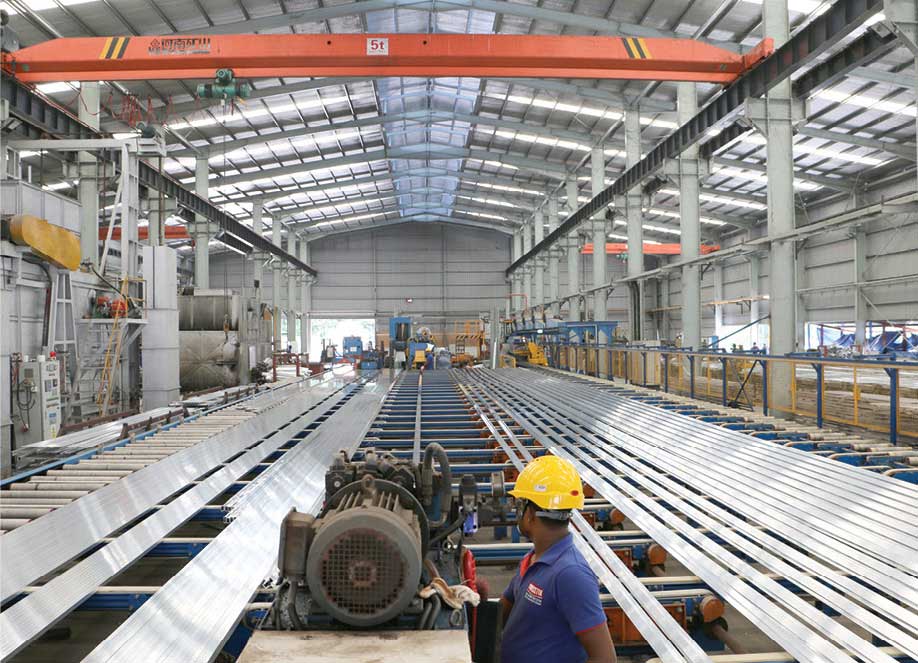 Q: How do you see the present aluminium industry in Sri Lanka?
A: Aluminium has the ultimate versatility with a clean and aesthetically pleasing look. Therefore, it's ideal for an array of applications and should not have to merely be an alternative option.
Therefore, it's to be positioned as a construction material while the general public can be attracted by educating them on the enormous benefits of this particular element. This can be achieved by allowing them to experience it themselves.
However, the aluminium industry is in its cradle stage in the domestic market but with the promise of a positive way forward. The traditional local consumer's mindset is affixed to the belief that aluminium is not a valuable material while the contemporary mindset believes the complete opposite.
Presently, aluminium predominantly serves functional uses rather than architectural purposes where conventional materials are not appropriate.
For example, opting for aluminium doors and windows, simply to avoid exposure to rain and direct sunlight – since timber and steel are not ideal materials to withstand exposure to the weather. It's at the top of people's minds as an alternative material to cover for instances where other materials won't be suitable.
At present, Swisstek solar brackets are being widely accepted as aluminium is the only sustainable solution that withstands severe weather conditions. Particularly paying attention to the factors of aluminium – including uniformity, neatness and supply capacity to meet demand – aluminium is widely utilised for apartment doors and windows.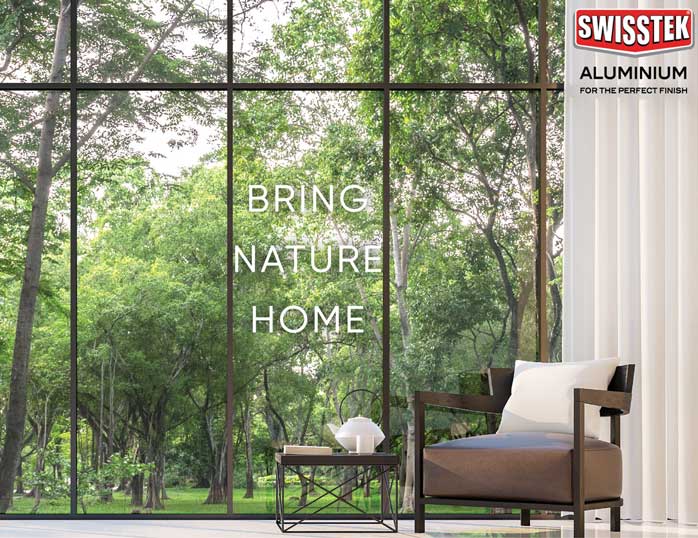 Q: Where do you see the industry in the next five years?
A: Aluminium is the most abundant metal in the world, covering 8.23 percent of the Earth's crust whereas steel makes up only 5.6 percent. 'Thriving' is the single term that can be used to describe the industry's future since it's in an exponential growth trajectory.
With the growing interest in sustainability and green buildings, people are becoming conscious than ever before. It's a futile endeavour to knock down a tree to build a window to breathe fresh air with chopped trees visible outside the window.
It's only a matter of time before cutting down trees is considered a major crime and it will soon become the norm not to resort to such activities. As consumers wake up to this realisation, I believe they will gradually shift towards aluminium although it's viewed as an expensive substitute for wood right now.
Meanwhile, the industry is in a state of continuous refinement. New systems, designs, colours and finishes keep flowing in, which are attuned towards people and planet friendliness. This implies that in the next five to six years, consumers will embrace aluminium to a greater extent.
When it comes to Swisstek Aluminium, our ALLURA range is an example of the industry's future readiness. Many architects prefer to use this system due to its elegance, durability and functionality.
In the next five to six years, it will not be difficult to find more pantry cupboards, tables, chairs, beds, wardrobes and so on, in addition to doors and windows, made using aluminium in an appealing and more stylish manner.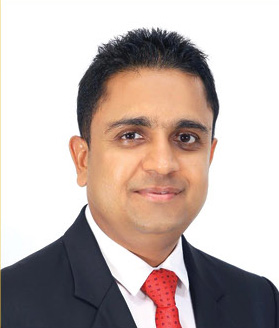 Q: How is your organisation responding to environmental concerns?
A: The New York Times has stated that one acre of trees can produce enough oxygen for 18 people a year while it can also absorb carbon dioxide equivalent to driving a car for 40,000 kilometres.
Understanding the value of this, our organisation pays attention to the environment, long-term sustainability and the carbon footprint. At present, we manage multiple projects primarily aimed at conserving resources and resulting in cost savings.
Recently, Swisstek invested Rs. 156 million in a 1.5 MW solar power system on the factory rooftop, which can generate a third of its total electricity demand. With this project, Swisstek contributes 2.1 gigawatt hours to the national grid annually while focussing on the need for clean, green and renewable sources.
All our new buildings are also being planned according to green concepts with rooftop solar systems. Apart from this, we are committed to educating people about the benefits of using aluminium and minimising the use of wood so that more trees can be saved.
Q: Could you describe the competition and strategies you employ to stay ahead?
A: Competition is good as it introduces higher quality products, competitive pricing, enhanced consumer services and new designs since manufacturers are keen to outperform their rivals.
It keeps the industry robust and eager to reduce resource wastage. Therefore, our strategies are aligned to embrace the above dimensions.
Q: What are the organisation's future plans?
A: We work with the philosophy 'ceaseless creation of seamless ecosystems' – i.e. we're in the business of creating living spaces within spaces. Ever evolving futuristic systems such as ALLURA bring in new knowledge, technology and applications from other countries to align with Sri Lankan requirements.
Our comprehensive range of finished products has won customers' hearts – even enabling a DIY culture surrounding our products.
We're opening more Swisstek Reality Centres to enable customers to experience all the new products and ideas as we have sailed beyond regular concepts.
INTERVIEWEE DETAILS
Tharindu Atapattu
Chief Executive Officer
CONTACT DETAILS
Telephone:7807000
Email:info@swisstekaluminium.com
Website:www.swisstekaluminium.com