CONSTRUCTION INDUSTRY
Compiled by Lourdes Abeyeratne
SURMOUNTING THE HURDLES
Mega Kularatne highlights the hurdles facing construction industry growth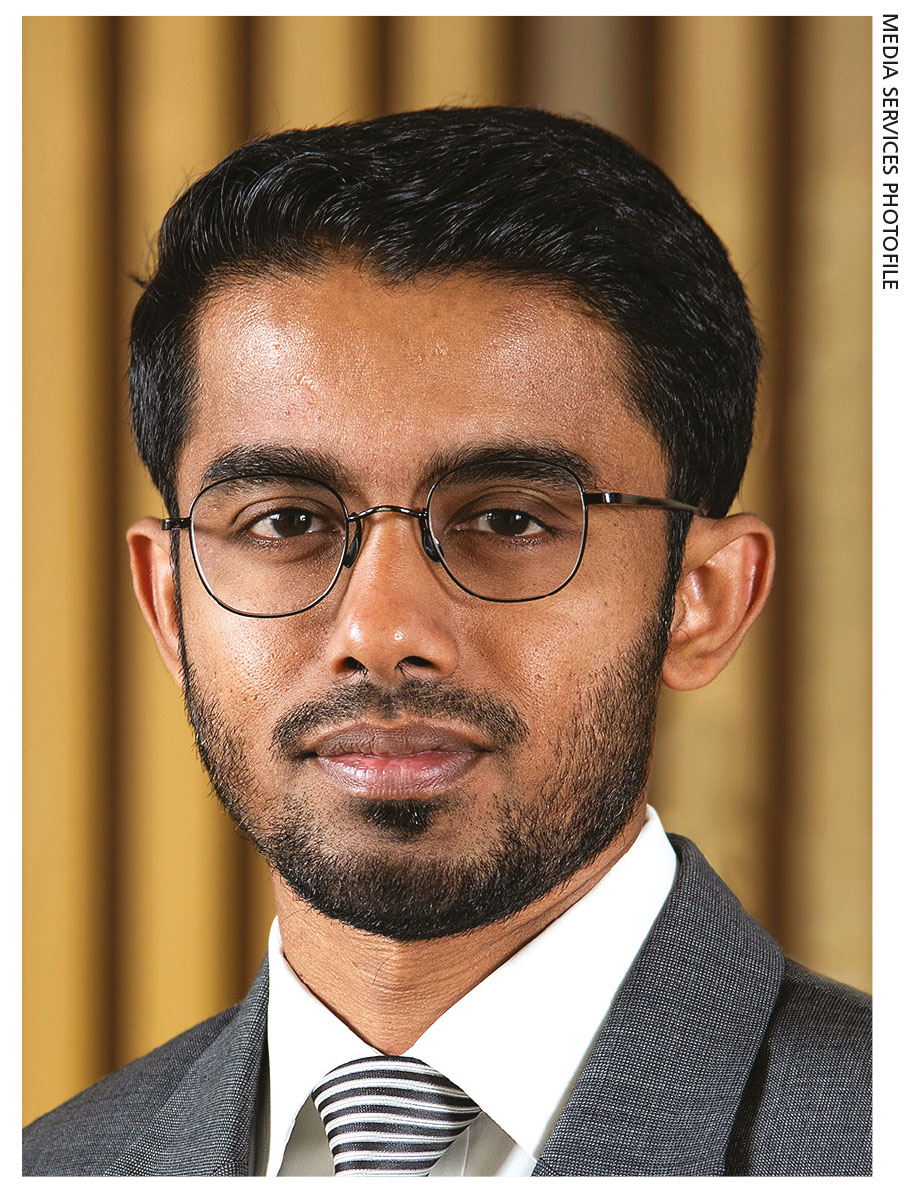 Q: How do you view the construction industry landscape as it stands today?
A: The industry is facing a downturn due to global and local factors. Construction exhibits cyclical behaviour generally, which would mean that these conditions and the industry are likely to rebound.
But I believe we have reached a turning point – and if these impacts aren't managed, it could lead to the local industry's gradual collapse.
Q: So what are the main challenges facing the industry?
A: They include international competition crowding the market, high interest rates, price volatility, the rupee depreciation, workforce productivity, liquidity problems and sourcing raw materials.
While many players have entered the market in the last decade, Sri Lanka's economic and financial woes have affected industry growth.
Q: Which segments could drive growth?
A: There are opportunities in commercial real estate (i.e. office and retail space), hospitality, water supply and wastewater management, transport and renewable energy.
Growth could be spurred by a combination of direct investments (in commercial real estate and hospitality) and public-private partnerships (in water and energy). These sectors are constantly growing due to Sri Lanka's unique location and with growth in the tourism, IT and services industries, and basic infrastructure requirements – including office and retail space, and access to water and cleaner energy.
Q: What are the main global trends impacting the construction industry?
A: Rising oil prices positively impacted global construction due to increased infrastructure investment. This has been offset by uncertainties created by the US-China trade war and political unrest in certain key regions.
Many leading international players are focussing on Asia – the largest and second fastest growing region for global construction. Sri Lanka's strategic location has meant that there's been a boom in infrastructure and real estate in recent years. However, the challenges have hindered sustained growth.

Q: Which key areas should government policies address?
A: Projects without a majority of foreign financing should be restricted to local construction companies. In other large-scale projects, at least 30 percent of the work should be made available to local companies through joint ventures.
Income tax loopholes for international contractors should be reviewed. Moreover, streamlining the tax regime for imported materials would help reduce construction costs along with more public investment in offshore sea sand based manufacturing.
Promoting overseas work through Central Bank of Sri Lanka backed bank guarantees and concessionary taxes on foreign construction earnings is another key area.
Q: How can productivity be improved, in your view?
A: The four Asian tiger economies achieved rapid growth by placing an emphasis on improving labour force productivity with proactive government bodies driving this. We should take a leaf out of their book, and focus on creating a workforce culture that rewards performance, continuous learning, technology adoption and safety.
While construction is known for its low tech adoption, recent advancements in building information modelling (BIM), big data, advanced building management systems and precast technologies are gathering steam in Sri Lanka.
It's imperative that the engineering fraternities of both the public and private sectors actively invest in BIM, to plan and deliver large-scale projects.
Q: What is your long-term outlook for the industry?
A: For the local construction industry to survive, I believe that four key areas must be addressed covering both the short and long terms.
Firstly, the government should implement sufficient protective and stimulatory measures – and to this end, Budget 2019 is a step in the right direction.
Secondly, liquidity issues faced by small and medium contractors in particular should be addressed through a special credit facility that will satisfy their working capital needs along with speedier payment mechanisms.
Thirdly, local companies should look inward on how to retain their competitiveness and productivity. They must constantly invest in training and development, and new technologies, and work to foster a high-performance culture.
Lastly, the time has come for Sri Lanka's top contractors and consultants to make global contracting a central part of their business vision and strategy. This will ensure that operations are broad based and there's a cushion against future shocks through constant foreign currency earnings.
The interviewee is the Director Finance & Planning of Maga Engineering