SUNSHINE HOLDINGS
Sunshine Holdings completes FY17/18 with strong consumer and agri performances bolstering Group profits
Consolidated revenue of Rs. 21.2 billion, an increase of 12.4% YoY
PAT amounted to Rs. 1.8 billion, up 11.9% YoY
Healthcare revenue up 3.8% YoY to Rs. 8.2 billion
Strong growth in consumer, revenue up 27.7% YoY to Rs. 5.4 billion
Agri revenue grew 11.8% YoY to Rs. 7.3 billion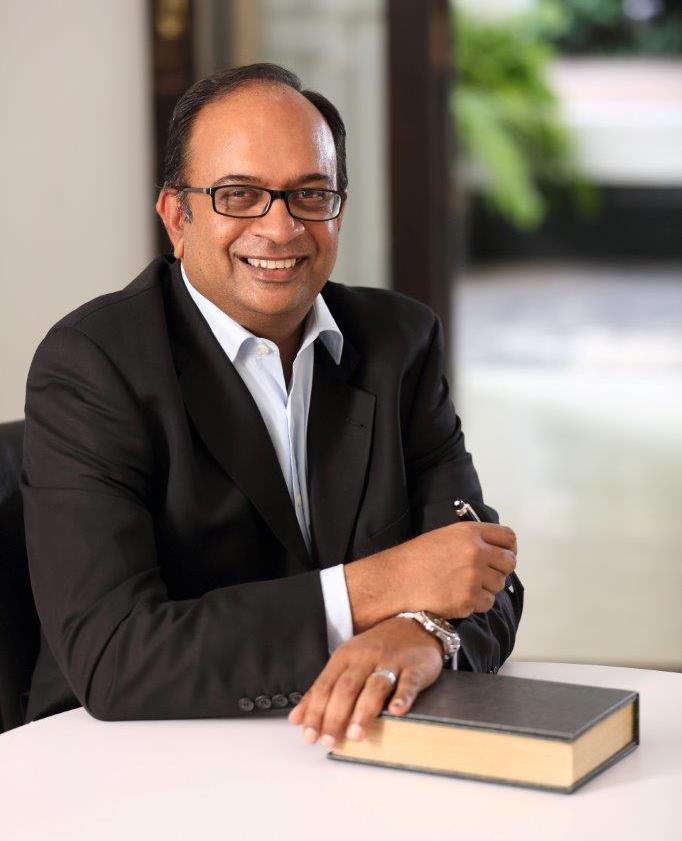 Colombo, May 28, 2018: Diversified Sri Lankan conglomerate Sunshine Holdings PLC reported strong growth in turnover and profitability during the year ended 31st March 2018, with the group's consumer and agribusiness, sectors leading growth while its sizeable Healthcare segment remained the major contributor to total group revenues.
During the year in review, the group's top line expanded by 12.4% YoY (Year-on-Year) up to Rs. 21.2 billion with the group's healthcare sector accounting for 38% of total revenue—despite recording limited growth during the year—followed by its agriculture and consumer sectors which contributed 34% and 25% respectively.
Profit After Tax (PAT) for the period rose by 11.9% YoY up to Rs. 1.8 billion, supported in particular by stronger performances in the agri-sector, while Profit After Tax & Minority Interest (PATMI) grew by 47.1% YoY to Rs. 829 million and earnings per share increased from Rs. 4.13 in FY17 up to Rs. 6.08 per share in FY18.
"It is been another highly successful year for the Sunshine Group, during which time we were able to take several bold and progressive measures to shore up growth prospects for our Agri and consumer businesses including major investments into the dairy subsector," said Sunshine Group Managing Director, Vish Govindasamy.
Among notable development within the group during this time was the purchase by Sunshine of Estate Management Services (Pvt) Ltd, the holding company for Sunshine's consumer and Agribusiness sectors. The share buy-back deal from Tata Global Beverages saw Sunshine increase its stake in the company to 60%—compared to 33% held prior—and Pyramid Wilmar increasing its stake from 35% to 40% with the total deal being valued at Rs. 9 billion.
The group's consumer sector reported revenues of Rs. 5.4 billion, reflecting an outstanding improvement of 27.7% YoY on the back of both volume and price growth. The domestic branded tea business within consumer sold 4.5m kg of branded tea, up 13.4% YoY, driven by their largest brand 'Watawala Tea', and their premium brand 'Zesta'. PAT from the consumer segment grew by 6.7% YoY, to stand at Rs. 294 million for FY18. The increase was mainly driven by the higher sales volumes, despite a marginal increase in finance cost.
Comprised of Watawala Plantations which manages the group's substantial oil palm business and Hatton Plantations PLC; it's recently listed subsidiary—following a demerger from WATA—manages the group's tea business, the Sunshine Agribusiness sector posted 11.8% YoY growth in turnover to close the year with a combined revenue of Rs. 7.3 billion.
During the period in review, the group's palm oil segment contracted by 5.5% YoY, owing to decreased price in Crude Palm Oil (CPO) throughout FY18. However, this decline was offset by outstanding improvements in the tea sector which posted 16.8% YoY growth during the period in review owing to higher volumes and favourable market prices.
Group's healthcare sector posted revenue growth of 3.8% mainly supported by its retail sub sector—represented by its rapidly-growing Healthguard franchise—growing 22% YoY. The growth in Healthguard was primarily driven by the wellness and beauty categories, supported by strong brands such as GNC and Ulta3.  Healthcare profits expanded by 30.5% YoY to Rs. 258 million, off a lower base where last year results were adversely impacted from a one-off inventory write-down due to NMRA price controls imposed during October 2016. EBIT margin for FY18 increased by 70 bps to 5.1% due to pharma and retail margin improvements.
The pharma sub-segment which represents 67% of Healthcare revenue grew by 4.6% YoY for FY18, due to higher sales volumes. The company's pharma segment is the second largest player in the country with 12% share of the market (IMS data). Medical devices sub-sector contracted by 6.2% YoY.
"In healthcare, we expect further growth in volumes to offset the impact of reduced prices in our product portfolio while continuous efforts will be channeled towards growing the Surgical and Medical devices sub sectors which we believe holds significant growth potential," Govindasamy commented further.
Revenue for the renewable energy division amounted to Rs. 248 million in FY18, up 179.7% YoY from Rs. 89 million during FY17 as a result of commissioning the second plant in 3QFY17. The sector, which currently operates two mini-hydro power plants, made a profit of Rs. 48 million for FY18, compared to a loss of Rs. 35 million in the same period last year.
ABOUT SUNSHINE HOLDINGS
Sunshine Holdings PLC is a diversified holding company contributing to 'nation building' by creating value in vital sectors of the Sri Lankan economy – including healthcare, agribusiness, fast moving consumer goods and renewable energy. Many of its business units are leaders in their respective sectors, have secured partnerships with top global brands and have won prestigious awards at the national as well as the regional level. The leading brands of the group include Zesta, Healthguard, Watawala Tea, Pedia Plus and Diabeta Plus. Sunshine Holdings' jointly-owned plantation company is Sri Lanka's largest palm oil producer and has also been the country's largest tea producer for several consecutive years. The company's healthcare marketing unit is the second largest in its sector nationally. Its tea sector also consists of Sri Lanka's best-selling tea brand locally. The group, which provides employment to approximately 12,000, generates over US$ 120 million in revenue.