STUDY TOUR ON FOREST MANAGEMENT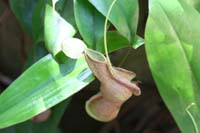 The Annual Forest Management Study Tour organised by the Asia-Pacific Network for Sustainable Forest Management and Rehabilitation (APFNet) with the participation of member states including Sri Lanka was held in Chifeng, Inner Mongolia.
APFNet is an international non-profit organisation initiated by China, and cosponsored by Australia and the United States at the 15th APEC Economic Leaders' Meeting in 2007.
Methods of enhancing ecological functions and ecosystem security that promote sustainable forest management, and rehabilitate degraded forest and increase forest cover were explained during the tour.