CALL FOR ECONOMIC COOPERATION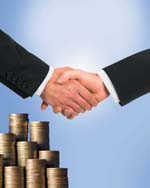 President Maithripala Sirisena, speaking at a ceremony where three new ambassadors presented credentials at the Presidential Secretariat, stated that nations maintaining cordial relations must strengthen economic cooperation to ensure solid long-term bilateral ties.
Riho Kruuv presented credentials as the Ambassador of Estonia, Jorge Juan Castañeda Mendez as Ambassador of Peru and Chulamanee Chartsuwan as Ambassador of Thailand.
The president, referring to the close bilateral relations between Sri Lanka and countries represented by the new envoys, expressed confidence that they would strive to strengthen joint cooperation in areas including trade, investment and tourism.