SRI LANKA INSURANCE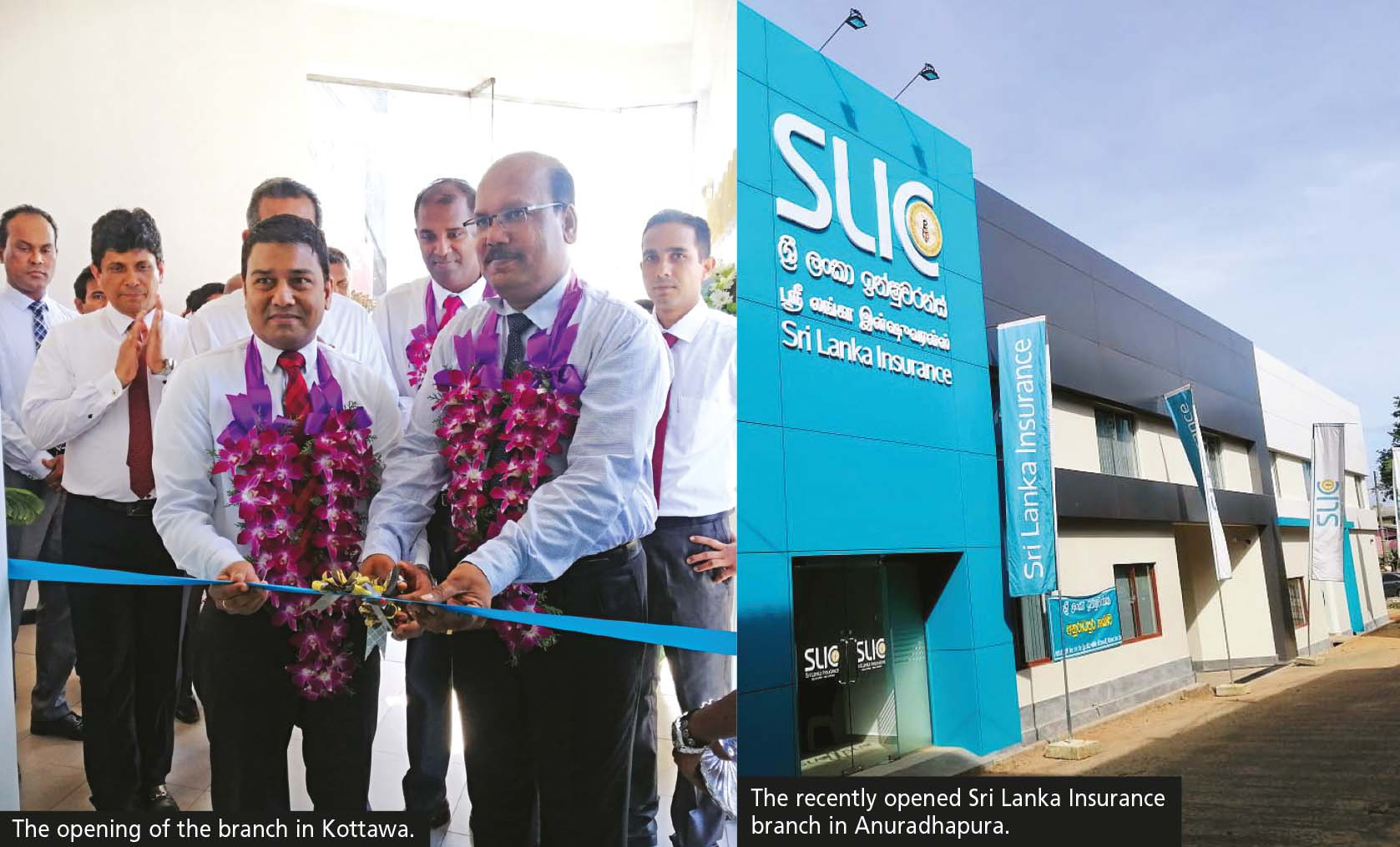 Q: What does the recent Fitch Ratings upgrade mean to Sri Lanka Insurance (SLIC)?
A: SLIC's national insurer financial strength (IFS) rating was recently upgraded from 'AA+ (lka)' to 'AAA (lka)' with a 'stable' outlook. Given the current economic outlook and market challenges, it's a great achievement for the organisation to receive this rating, which recognises its strength in terms of financial stability.
The recent social environment has not been conducive to smooth business operations. With the recent events, people's focus has been on coping with the current situation rather than long-term financial planning. This has been a strain on Sri Lanka's life insurance sector but we're expecting a boom in the next few months.
On the other hand, the motor market is not growing as expected, reflecting the impact of taxation. New vehicle registrations were estimated to have declined by about 29 percent in the first four months of 2019.
Against this backdrop, we're grateful for the Fitch accreditation, which is an endorsement of the company's financial stability. This will be a yardstick for potential customers looking to select SLIC for long-term insurance. 
Q: In your opinion, how does SLIC stand out in the insurance sector?
A: Trust and stability are pillars that hold SLIC above competitors.
SLIC claims the sector's largest asset base of Rs. 197 billion and a strong stated capitalisation of six billion rupees, accounting for an estimated 37 percent of the sector's asset base. This means the company is the largest insurer in the country in terms of total assets.
In our view, SLIC's life insurance product portfolio is incomparable as it encompasses endowment and retirement products, and health and child insurance plans, providing total life insurance solutions for every stage of one's life. Furthermore, SLIC boasts the largest life fund in the sector, which is worth 105 billion rupees.
Our prudent investment skills have paved the way for the company to declare among the highest life insurance bonuses to customers on a year on year basis. This year, we declared a life insurance bonus of Rs. 7.6 billion, increasing our total payout over the last 14 years to Rs. 56 billion. As such, SLIC life insurance products could be said to offer the highest return to customers in the local insurance sector.
Coupled with this, we're the only insurer to be accredited with the highest rating for long-term financial stability by Fitch Ratings. This third party endorsement serves as a cue to the public regarding the safety of their returns.
As for general insurance products, our portfolio consists of SLIC's flagship brand Motor Plus, a leader in Sri Lanka's motor insurance sector. It provides comprehensive motor insurance solutions, enabling our positioning as the only insurer to provide exclusive lifestyle discounts to customers with a loyalty rewards scheme. Our non-life insurance portfolio also covers the country's major national projects. 
Q: Could you outline the factors that contributed to Fitch's upgrading of SLIC?
A: SLIC maintained its life and general regulatory risk based capital ratios, which measure capitalisation. These were calculated to be 437 percent and 200 percent respectively at the end of 2018, which is above the sector average and the regulatory minimum of 120 percent, according to Fitch.
We also maintained our non-life combined ratio below 100 percent through prudent underwriting practices.
The company is currently progressing on an accelerated work plan in accordance with its three year strategic plan, which focusses on process improvement and product innovation.
Our business profile comprises a leading business franchise, well-diversified participation in business lines across both life and non-life insurance sectors, as well as a focus on established product lines. Along with our 'favourable domestic operating scale,' these factors have contributed to SLIC being the only insurer with this robust financial rating. 
Q: Why are trust and stability important to customers?
A: SLIC's origin dates back to 1962 with a national vision of spreading the message about the importance of protection in every corner of the country. Since then, people have witnessed our journey over 57 years, weathering every storm to occupy our role as the strongest and largest insurer in the country.
The trust and stability of the institution in which you're investing your hard-earned money is a key and crucial element that one should consider. Customers should be assured that the company with which they're entering into a long-term financial contract (insurers or otherwise) has the financial stability to survive its full term. We can cite many incidents in which customers were stranded and lost their savings as a result of ignorance of an organisation's financial status.
A customer base of two million, monthly claims settlements exceeding 1.4 billion rupees and the largest recorded claim in the sector of Rs. 39.5 billion are SLIC's success story. These showcase the trust that people have placed in us and our commitment to uphold it.
This is also evident in the three accolades that the company was recently conferred by Brand Finance – the most valuable general insurance consumer brand in Sri Lanka, most loved insurance brand and third most loved consumer brand after popular multinational household brands.
Q: What are the challenges facing the insurance sector?
A: There is intense competition among the 28 insurance companies operating in the domestic market. With consumers' disposable incomes shrinking further against inflation, the need for insurance is moving down the list of priorities. However, with new markets emerging in the social and digital mediums because of the latest communication developments, and the emergence of more informed consumers, we feel that opportunities for insurers are on the rise.
Global best practices entering the market and bringing customer insights to the local market are challenging in a way, and can also infuse positive connotations.
The market is expanding, creating sophisticated product lines and fierce market strategies, because of continuous technological developments and growing consumer markets with highly knowledgeable consumers.
With millennials, the demand for online products is growing and with generation Z entering the market, insurers are challenged further when it comes to online products and process development.
Customer convenience and value for money are key attributes that modern consumers are seeking. Social media offers an easy platform for product and price comparison, as well as customer complaints.
In its role at the forefront of the sector, SLIC understands the pulse of the people. We continuously strive to provide innovative insurance solutions and are on a mission to inculcate the importance of insurance.
As a main component of its three year plan, the company is also looking to introduce more technology based solutions to cater to customer needs. 
Q: What are the strengths driving SLIC?
A: With an asset base of Rs. 197 billion, SLIC enjoys financial strength as well as state backing; it also boasts the largest life fund, which currently stands at 105 billion rupees. Moreover, our declaration of a life insurance bonus of Rs. 7.6 billion is thought to be the largest declared in the local insurance sector, surpassing our previous record of 6.8 billion rupees in 2018.
In addition, we possess over five decades of rich history, and incorporate best practices from the private and public sectors.
SLIC also takes pride in having one of the most experienced technical knowledge bases in the country, which has evolved with the company over the years. Our employees have reached every nook and cranny of the island, enabling us to cater to the varied insurance needs of Sri Lankans.
From an organisational perspective, SLIC's financial stability is certified and assured by its 'AAA (lka)' Fitch rating. And from a customer standpoint, the company has gained acceptance and trust as the most loved insurance brand as affirmed by Brand Finance.
Against all odds, we stand strong as the nation's robust insurer and most importantly, our valuable customers and staff members will take the company to greater heights.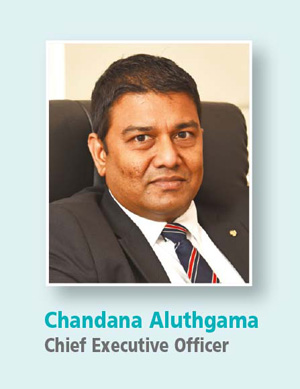 Telephone 2357000
Email email@srilankainsurance.com
Website www.srilankainsurance.com