SRI LANKA'S FIRST SMART BUS HALT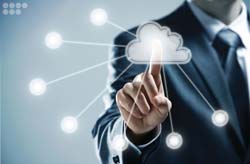 The country's first smart bus halt was opened by national mobile service provider Mobitel in Town Hall, Colombo, as an initial step in the city's journey to become a smart city.
Equipped with 4G LTE and Wi-Fi as well as a smart vending machine to dispense beverages with the touch of a mobile device for cashless payments, the bus halt has an interactive touchscreen with the ability to customise on-screen content to suit the audience based on characteristics such as age and gender. A mobile phone charging station will also be installed at the halt.
The smart bus halt includes a self-service portal with information on bus routes, train routes, timetables and localised details of ATMs. It also monitors temperature, humidity, noise levels and toxic gas concentrations, and will gather data to monitor air quality on a routine basis.