TABLET COMPUTERS FOR FISHERMEN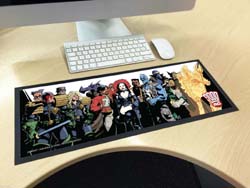 The Ministry of Fisheries and Aquatic Resources initiated a programme whereby the government will hand over e-log books, in the form of tablet computers, to 1,490 fishermen to record various data while out at sea.
Waterproof to a certain degree, the tablets would have specialised programmes to enable fishermen to record data concerning their daily catch and other functions of fishing vessels. Vessel monitoring systems (VMS) will be installed in the tablets to make monitoring vessels easier and curtail illegal activities while at sea.
The Ministry has allocated a sum of Rs. 149 million for the project.