SRI LANKA: WHY YOU NEED TO VISIT IN 2023
Harper's Bazaar – January 18, 2023
It's a new day in Sri Lanka, both physically and figuratively. The sun is already blasting serious heat, melting away the dew that's coating hibiscus flowers, forest trees and tea plantations. If you're not woken by the whirring of the AC, it'll be the birds who get you to your feet, chirping with real intention. The scent of curry and dahl already simmering for breakfast wafts through the windows.
Sri Lanka is superlatively beautiful. Its trees tend to flower, its waters are cloaked in lilies, and the landscape is peppered with waterfalls, emerald-green tea plantations and plunging valleys. The beaches are sandy and flanked by palm trees and rustic food shacks, with idyllic coves for swimmers, surfers and sun worshippers. The food is among the best in the world – fragrant, light and spicy. The curry is so good you'll question why you'd ever eat anything else again, and – at the very least – why you'd never considered it as a breakfast option. It feels safe, calm and welcoming.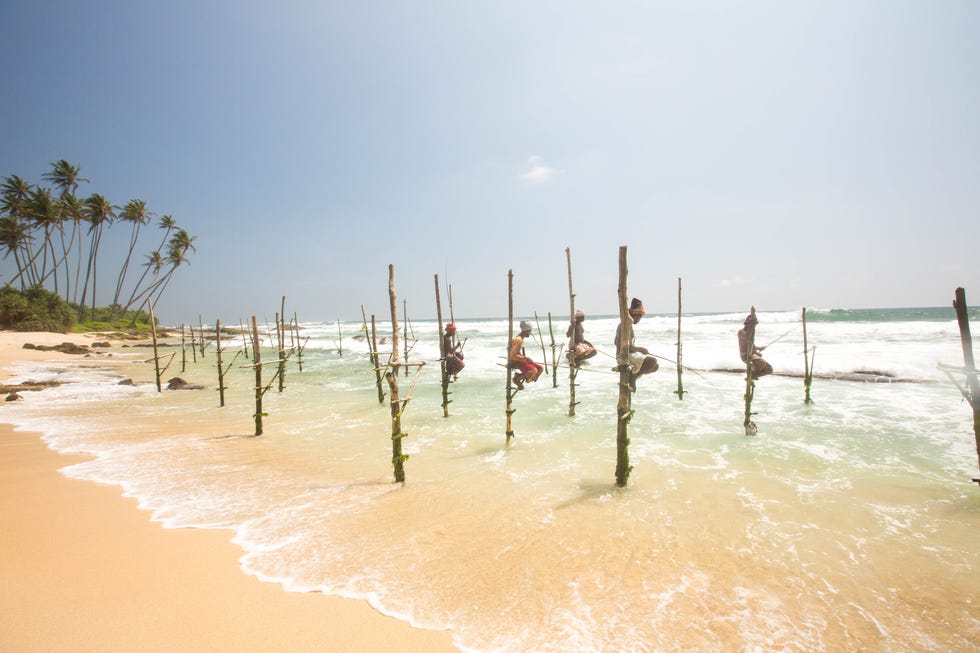 For an island so small, it is almost overburdened with things to do. Whether you want culture, beaches or adventure, Sri Lanka has it all on the menu. It also offers a roaring safari trade; the current leopard count stands at around 700, but you're also likely to see elephants, monkeys and water buffalo. It's the kind of place where you'll find yourself looking at flights back there before you've even left.
It is also a place of contrasts. For all its beauty and cultural richness, Sri Lanka has been blighted by hardship. The terrorism attacks in Colombo of Easter Sunday 2019 decimated tourism, wiping out thousands of livelihoods. A year later, the pandemic struck. In March 2022, just as overseas travel looked like an option again, the country reached an economic tipping point resulting in food and fuel shortages. The lack of overseas medical supplies threatened the collapse of its health system. Finally, months later and with a bailout package under its belt, Sri Lanka is on the mend. This beautiful island and its natives haven't half taken a battering and they need our support. They want us to visit. It's time to return to Sri Lanka.
What to do:
STAY AT A TEA PLANTATION
Since a tea plant was first smuggled from China to Sri Lanka in 1824, the island has become one of the world's biggest tea importers. The cooler climate and humidity of the country's central highlands provide perfect conditions to grow great tea – most famously Ceylon. Sri Lankan tea is also among the cleanest, thanks to strict pesticide restrictions. Stay at a tea plantation and allow yourself to become immersed in the tradition.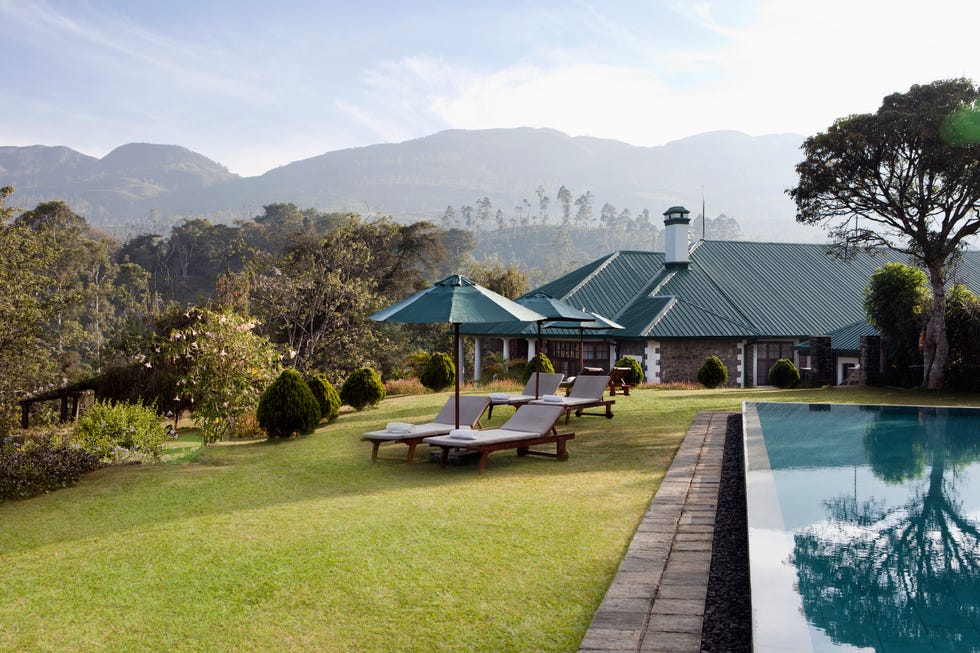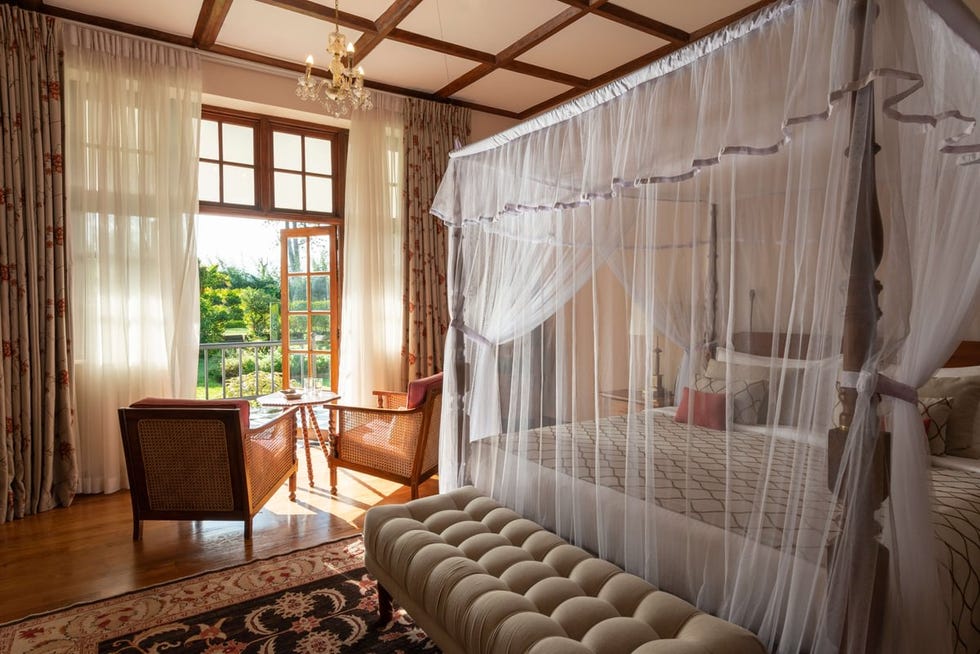 Tea Trails, one of three Sri Lankan hotels owned by Resplendent Ceylon, sits in the heart of the hilly plantations and comprises five restored historic tea planter residences, called bungalows. Each has their own personality, but we stayed at Tientsin, a colonial-inspired property with six rooms nestled in the tea-carpeted mountains. The rooms are expansive with four-poster beds, spacious bathrooms and private verandahs with views of the gardens. A large swimming pool and jacuzzi offer beautiful vistas, while the verdant English garden can't help but calm the most stressed of visitors. There is no restaurant or menu, but instead a terrace and sitting room creating an intimate dining experience. The chef is happy to make whatever your taste buds desire, be it Sri Lankan or something closer to home (but we'd recommend the traditional Sri Lankan dishes). Tea Trails also offers tea factory tours, led by engaging guides who talk through not only the history and processes, but also what makes good tea (be warned: you'll never drink PG Tips again after you've heard your guide's insights). Staying at Tea Trails is like being at an incredibly wealthy friend's home; it's welcoming, luxurious and with decadently decorated shared spaces for dining and reading.