SRI LANKA TO BE HIV-FREE BY 2030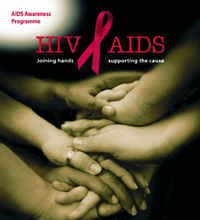 Sri Lanka has recorded a drop in HIV/AIDS prevalence compared to other South Asian countries, according to the United Nations Population Fund (UNFPA). The island is now set to end the AIDS epidemic by 2030, as part of the Sustainable Development Goals.
The UNFPA is also supportive of Sri Lanka's efforts to implement a five-year National Condom Strategy 2016-2020. It endorses the correct and consistent use of condoms as one of the most effective means of preventing sexual transmission of HIV.
According to the latest available records, over 228 people were diagnosed with HIV/AIDS in Sri Lanka in 2014. Meanwhile, the Health Ministry reveals that the spread of the disease is due to the tourism industry as well as the use of drugs, homosexual behaviour and immigration.