SLT
Sri Lanka Telecom Wins Gold at the National Business Excellence awards 2019
Sri Lanka Telecom PLC (SLT) won the Gold award in the sector of "Infrastructure and Utilities" at the "National Business Excellence Awards 2019" establishing its commitment towards business excellence and sustainability. The awards ceremony was held recently at the Hilton Colombo and the event was hosted by the National Chamber of Commerce Sri Lanka (NCCSL) for the 16th successive year.
On behalf of the company, the award was accepted by Mr. Sanjeewa Samaranayake, Group Chief Finance Officer and Mr. Prabhath Dahanayake, Chief Marketing Officer of  SLT
National Business Excellence Awards is held annually by the NCCSL with a view to recognizing business organizations that make significant contribution to the socio economic development of the country through exemplary business practices while those business enterprises that display business excellence.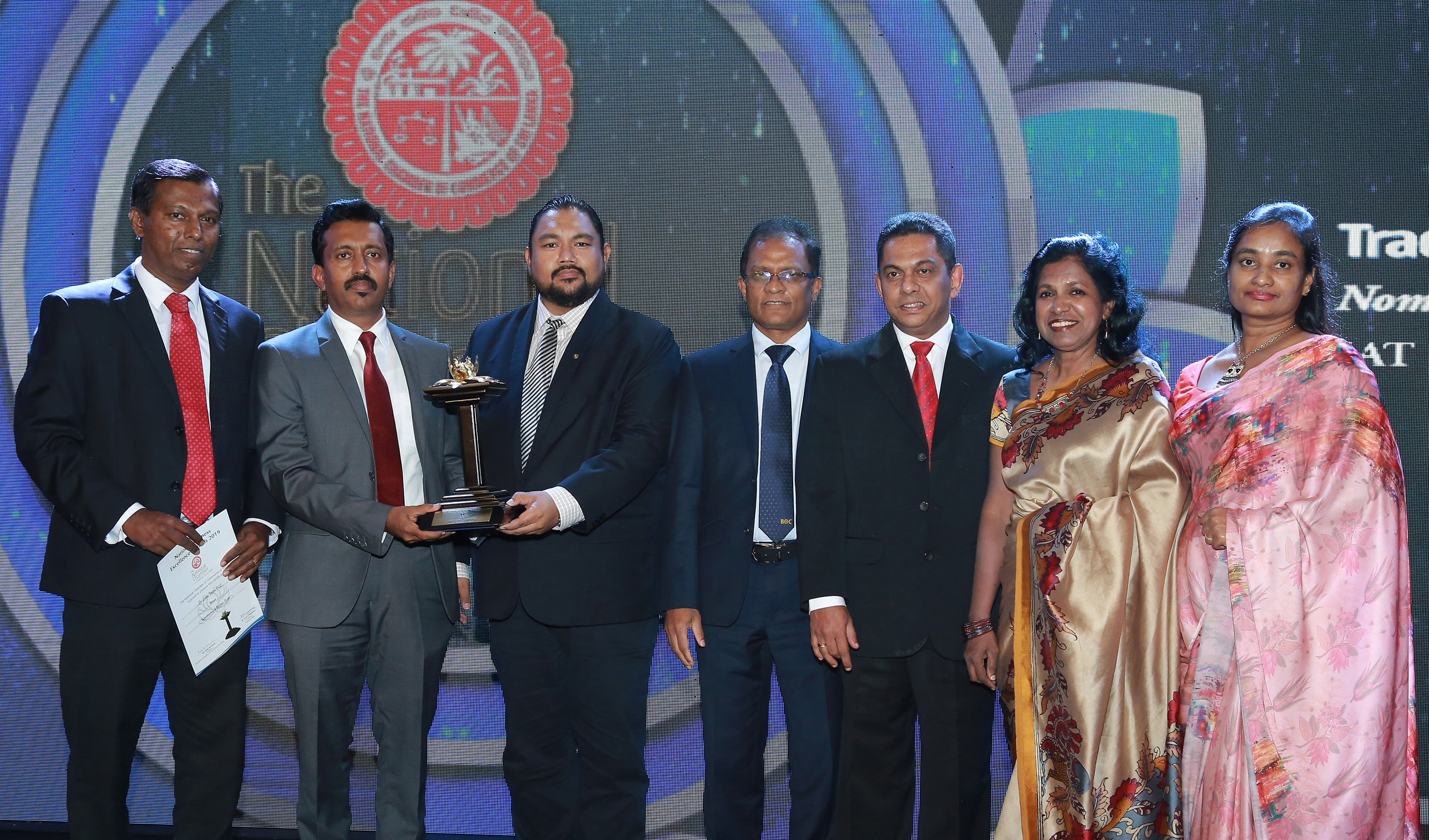 Photo caption:
From left: Mr. Sanjeewa Samaranayake ( Group Chief Finance Officer – SLT) ,Mr. Prabhath Dahanayake (Chief Marketing Officer – SLT)  , Mr. Anura Warnakulasooriya (Secretary, National Chamber of Commerce),  Mr. K.B.S Bandara (General Manager/ CEO, Bank of Ceylon), Mr. Anuruddha Suriarachchi (Deputy General Manager – SLT ), Ms. Nilanthi Jayakody (Deputy General Manager – SLT) and Ms. Nishani Weerasinghe, (General Manager – SLT)