SRI LANKA TELECOM
In an interview with LMD, Sri Lanka Telecom (SLT) Chairman Rohan Fernando highlights his vision and hopes for the telco – and elaborates on how he intends to steer it to a promising future in the wake of COVID-19, as well as subsequent changes in market trends and consumer behaviour.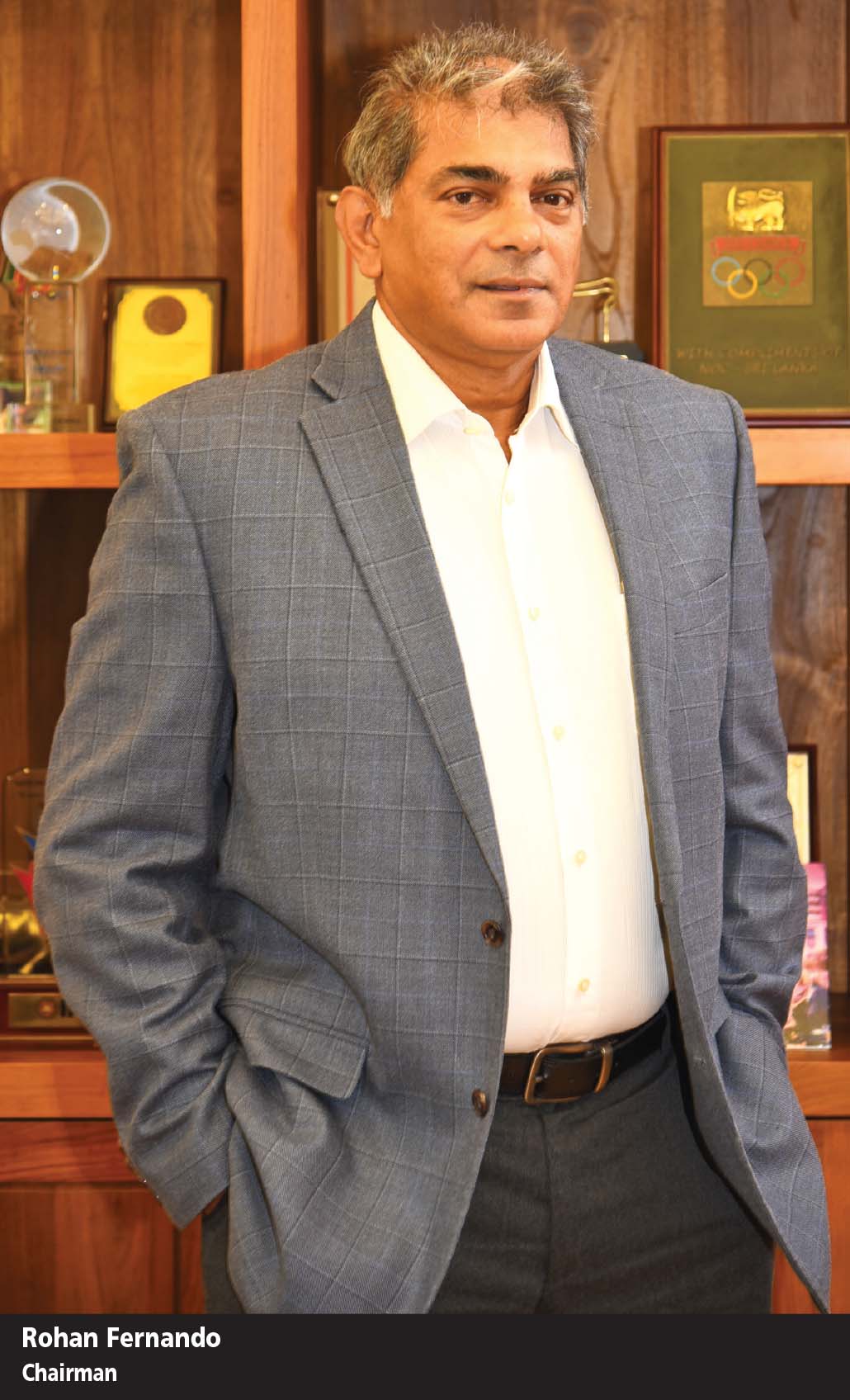 Q: What do you envision in terms of operations over the remainder of the year?
A: I envision a future for SLT-Mobitel as the giant it can truly be. Currently, we provide some services to the Maldives but how can we expand these operations? Can we go global? These are questions that will dictate future operations.
With some certainty, and owing to its experience and expertise, it could be said that SLT-Mobitel has the potential to become a major regional telecommunications player as many neighbouring countries aren't fully saturated in terms of IT.
The Telecommunications Regulatory Commission of Sri Lanka (TRC) and the president have provided the industry with the freedom to operate, and as such, we can become a global entity.
In the foreseeable future,
we can hopefully help generate more employment and mitigate the economic impact of the COVID-19 pandemic. Going forward, we want SLT-Mobitel to be the one stop provider for all telecommunication needs.
Q: How has the coronavirus outbreak affected telecom operations?
A: While the coronavirus has ushered in several economic negatives for billions across the world such as a reduction in disposable incomes, it has also brought into focus a reevaluation of needs and wants for the 21st century consumer.
In this regard, the service provided by SLT-Mobitel is a need. As the virus has
pushed businesses to work under lockdown, commuting to work has become an obstacle. Instant connectivity to workplaces from one's home is the new norm; and this requires uninterrupted internet and service.
For this purpose, the SLT-Mobitel brand – while it has been affected like every other business – can seize opportunities going forward.
To signal this change in strategy, we have adopted the tag line 'Don't commute. Telecommute.' Telecommuting will dictate the future of the emerging world and its business operations, and SLT-Mobitel has confidence in its strong and experienced teams' ability to capitalise on this.
Q: And how did SLT respond to the crisis?
A: While there are opportunities for the industry, this does not mean that the company is immune to the effects of COVID-19. We worry about business destruction and two crucial aspects of security – viz. digital and health.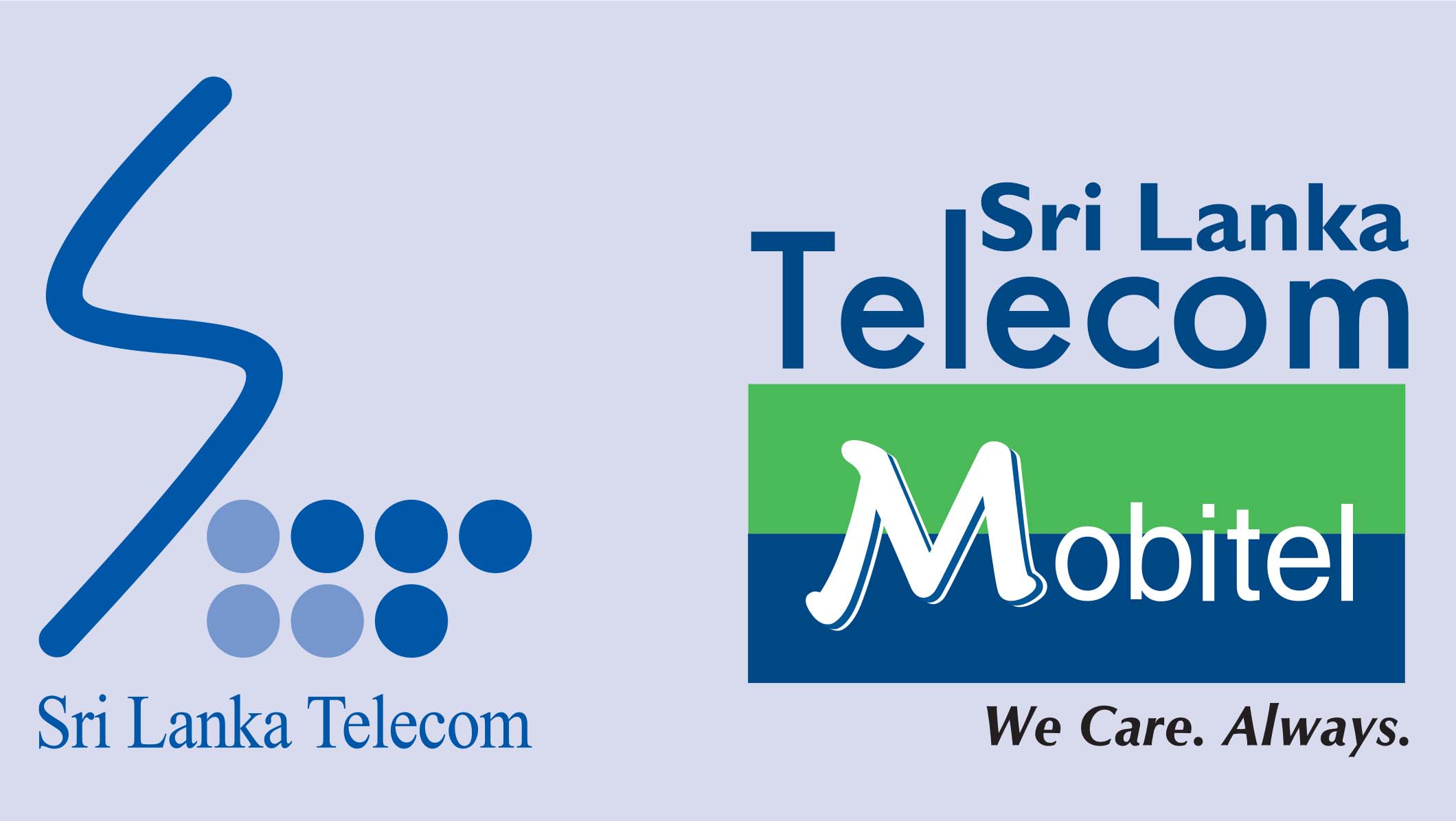 Our business continuity plan was activated as soon as we learned about COVID-19. Led by an experienced task force that worked right to the ground level, we took steps to ensure that staff were safe and prevent clusters from developing across the business line.
In the business continuity plan, the first question is the safety of our staff and prevention of infections. We wanted them to know that assistance was available
if needed.
Q: What measures were taken to ensure business continuity during the curfew?
A: Our task force is no stranger to crises, having functioned during periods such as the civil war, the tsunami and floods. The crisis enabled us to galvanise the SLT and Mobitel brands through a joint operation to assess how they could provide uninterrupted service to the nation as a unified brand platform.
Q: How can organisations such as SLT help alleviate the economic impact of the pandemic?
A: SLT has become optimistic, energised and motivated to drive economic revival after COVID-19. The 'new normal' – which encompasses work from home (WFH) – will become the status quo of day-to-day business operations.
In addition to driving economic revival through the provision of uninterrupted internet for staff who must telecommute, we hope to develop systems where WFH
is quantified by volume and quality – so that the number of hours and quality of work is recorded to analyse productivity.
We want people to know the value of WFH, as well as cost savings of less commuting and the declining need for physical office spaces.
Furthermore, we have been working with national hospitals to help their systems and launched other initiatives such as the Aswanna programme for smart agriculture. Overall, we would like to minimise lag, improve efficiency and reduce costs.
Q: Are there insights you wish to highlight when it comes to consumer behaviour?
A: There will be increasing threats to cybersecurity. A major question for the telecom industry is how we secure the privacy of data.
To this end, we're consistently evaluating our firewalls and following through with other steps, such as securing data in multiple locations and investing in our own clouds.
SLT is among the largest telecom investors in Sri Lanka with 50,000 kilometres of fibreoptics, which is a national asset. The data centres that operate this are climate controlled with the best technical assistants at hand 24/7.
Beyond this, we are also looking to liaise with the defence service, which runs
a special response unit for cybersecurity breaches.
Rohan Fernando Chairman
 Telephone 2021000
Email pr@slt.lk
Website www.slt.lk