SRI LANKA INSTITUTE OF MARKETING
Q: What foreign affiliations has the Sri Lanka Institute of Marketing (SLIM) established?
A: SLIM has established several foreign affiliations in its efforts to permeate global knowledge throughout and facilitate access to qualifications for the marketing fraternity.
Partnerships with the Asia Marketing Federation (AMF) – a collaboration platform for marketing associations in Asia – as well as the Chartered Institute of Marketing (CIM), Wrexham Glyndŵr University in the UK and Emerald Group Publishing are a few of these affiliations.
Known for its top-up MBA programmes, our partnership with Wrexham Glyndŵr University offers significant opportunities to those who complete their Postgraduate Diploma in Marketing Management and CIM (UK). This MBA in Marketing entails an extensive four month tutorial phase followed by a dissertation.
Students have the opportunity to gain a qualification with recognition similar to a full-time programme – albeit one that is completed in a shorter time frame.
The recognition and credits that are awarded are the same as from a full-time MBA programme, which adds to its credence and enables students to pursue doctoral studies. Furthermore, students have the option to graduate directly from Wrexham Glyndŵr University.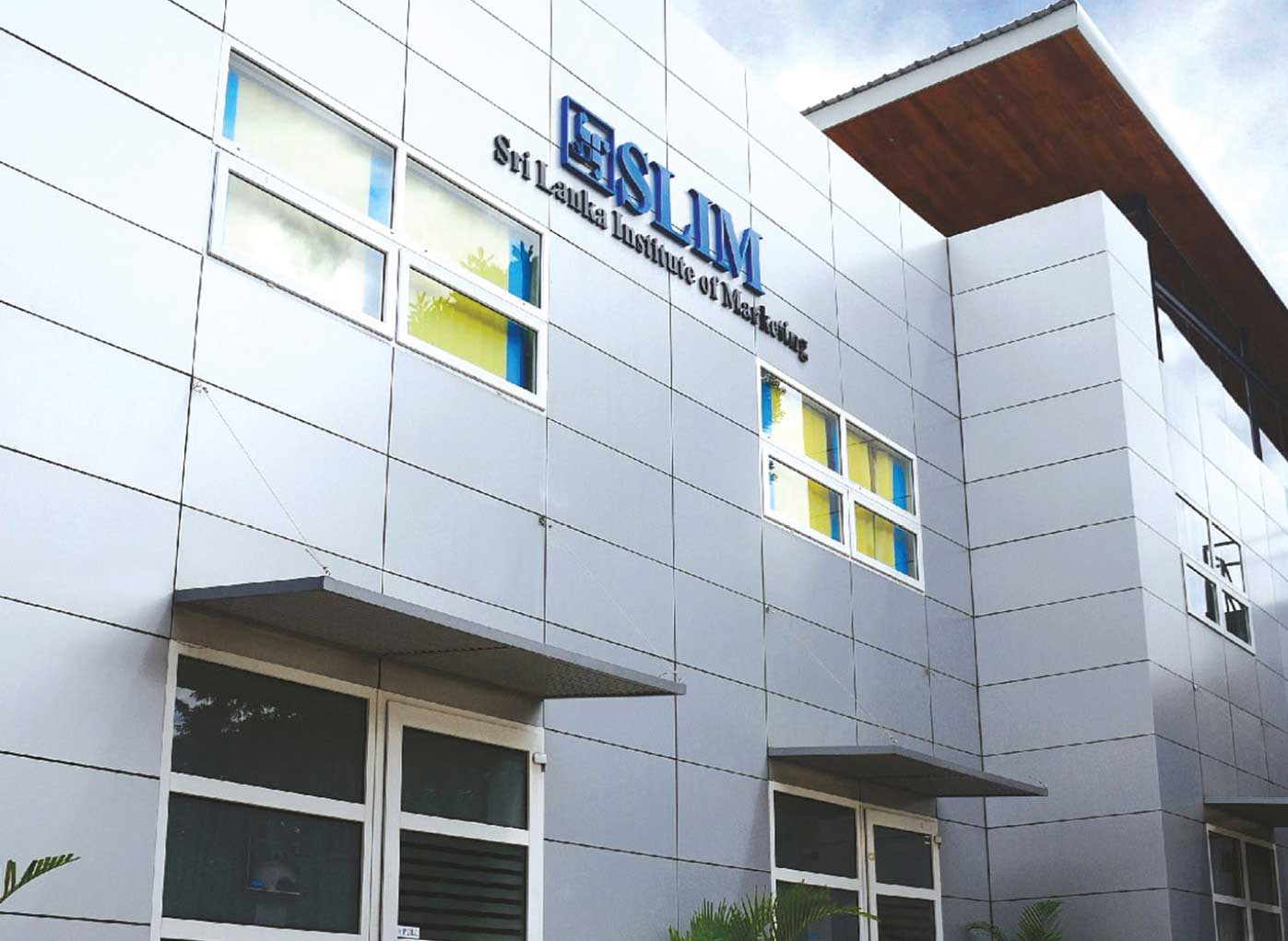 Q: How does this MBA programme prepare students to face the challenges in the real world?
A: A person cannot simply attend a lecture and expect to pass without additional effort. It is SLIM's responsibility to ensure that students are afforded access to the necessary learning materials that help them gain extra knowledge, thereby increasing the likelihood of achieving success.
The core purpose of an MBA is to develop an individual's flexibility and managerial skills. The inspiration experienced by being students of SLIM helps them build their characters and personalities, and eventually stimulates the motivation to charge towards their personal goals in life.
I feel that the exposure enjoyed by our students enables them to nurture an extensive business network and the confidence built by associating with like-minded professionals helps them unearth unexplored opportunities.
Q: What is your take of the pathways available to students of SLIM?
A: A complete pathway – from the preliminary stage and capped at the postgraduate level – is provided by SLIM. The pathway comprises 16 qualifications, ranging from a Professional Certificate to an MBA in Marketing.
The content delivered by SLIM is not strictly restricted to the discipline of marketing. While the scope might seem restrictive at face value, the institute covers programmes on sales, branding and pharmaceutical marketing, which assures that students are exposed to the bigger picture and sub-disciplines of the profession.
SLIM is widely known for offering the status of Certified Professional Marketer (CPM) – a qualification extended by AMF, which is recognised by 18 member countries and administered by the Marketing Institute of Singapore.
The certificate and diploma level programmes offered by SLIM are designed in keeping with contemporary market requirements – incorporating a blend of theoretical and practical approaches to provide students with a better understanding of industry demands and market behaviour.
Our Professional Certificate in Marketing can be pursued in Sinhala, English and Tamil. These programmes are offered at 20 study centres that are established throughout the country.
Student life at SLIM is not merely restricted to books and postgraduate certificates. It is a journey that encompasses numerous activities facilitating the experience that eventually moulds them into fully fledged marketers who could even be elected to the Executive Committee of the institute.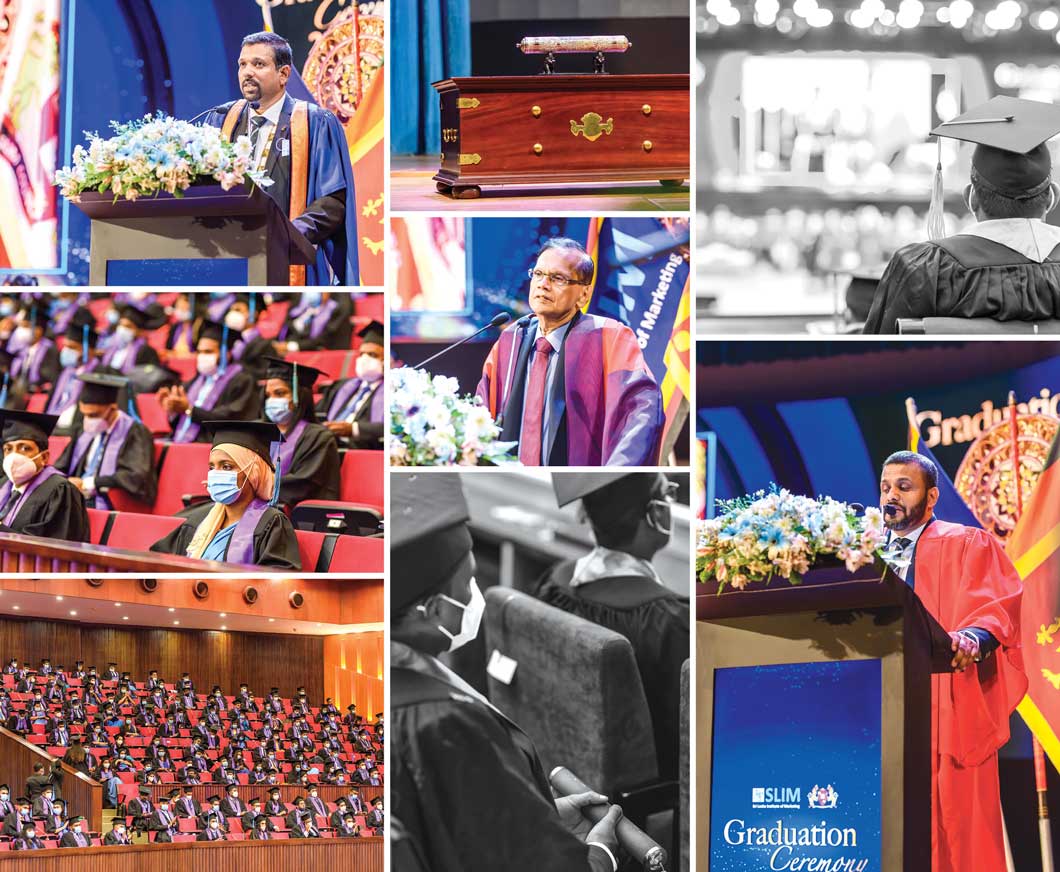 Q: Does the institute offer activities to contribute to the development of students' characters and soft skills?
A: The Postgraduate Diploma in Marketing Management has a mandatory leadership development module along with a grooming technique session that introduce students to social etiquette. In my view, our students are moulded into courteous professionals after each session.
In addition, the students' association has an annual calendar of interactive and engaging activities that provide ample opportunities for character growth.
Furthermore, the SLIM Toastmasters Club encourages students to participate in social endeavours that help enhance their empathy, ingenuity and humility, while developing their communication and leadership skills.
Q: How does the institute look to fulfil its role of moulding marketing experts?
A: Our students begin their journeys as student members and work hard to gradually evolve into fully fledged professionals.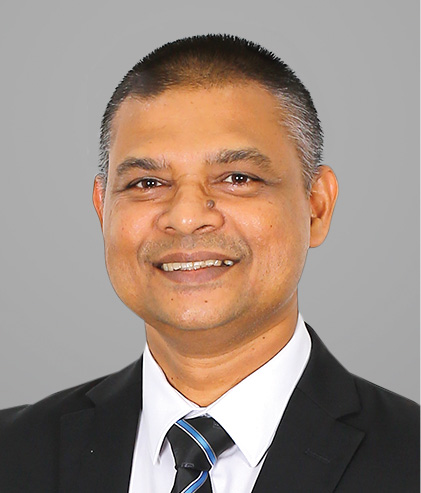 SLIM invites industry professionals and experts to deliver their insights regarding crucial matters through its Action Learning Marketing sessions.
Additionally, the institute brings in international insights and best practices – either individually or through the annual Marketers Summit. This offers students a reality check from a secondhand perspective, thereby increasing their situational awareness and ensuring that they react differently in similar scenarios.
Being members of SLIM enables people to enjoy certain privileges apart from possessing the renowned professional qualification.
Members have the privilege of serving in the sub-committees of several national events – viz. the National Sales Congress (NASCO), Effie Awards, SLIM Brand Excellence Awards, SLIM Digis and SLIM People's Awards. The experience and exposure associated with being involved in such events help bring out innate talents and enables them to develop strategic thinking.
Sanath Senanayake
CEO
Executive DirectorÊ
Telephone 2675000  |  Email customercare@slim.lk  |  Website www.slim.lk