SPORTS TO DEVELOP OUR IDENTITY: PM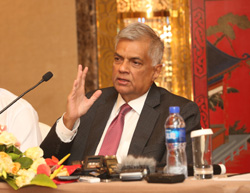 Addressing a gathering at the opening ceremony of the 43rd National Sports Festival, Prime Minister Ranil Wickremesinghe stated that the government expects to further develop Sri Lanka's identity through sports in the future.
He said developing sports would pave the way for unity among communities and enhanced international recognition for the country.
The prime minister also noted that sports in the country should be developed to achieve wins at the zonal, national and international level, and that the necessary programmes to select talented players, support them to come forward and allocate money for them are being implemented by the Ministry of Sports.