SPONSOR PROFILE
BOC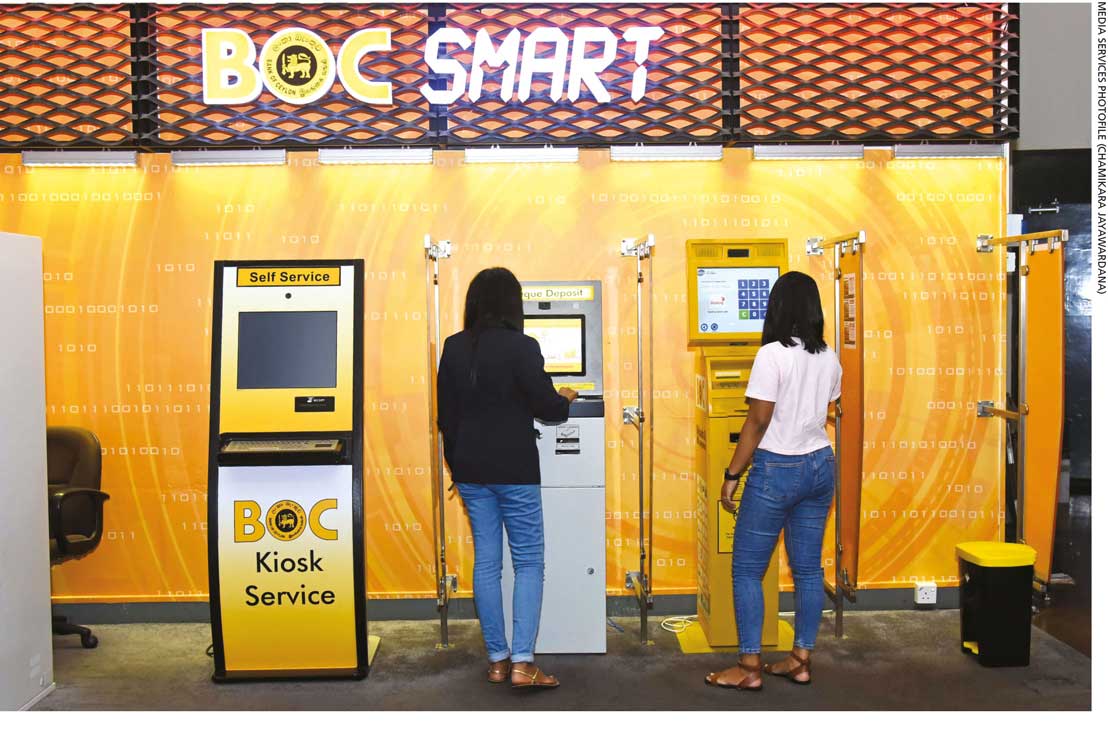 The story of Bank of Ceylon (BOC) began at a time when the need for an indigenous banking institution was felt by the people of Sri Lanka. This is because there was virtually no means of obtaining proper banking services to fulfil local businesspeople's financial needs when it came to private sector banks operating in the country at the time as traditional money lending services were the only options available.
In a bid to address these dire circumstances, Member of the State Council of Ceylon for Kandy George E. de Silva made a plea to find a solution to the predicament faced by ordinary Ceylonese, which led to the Governor of Ceylon appointing a commission for this purpose. This commission recommended that a bank be formed with the assistance of the state.
As a result, the Bank of Ceylon Ordinance was enacted in 1938 with the bank being declared open on 1 August 1939 by Governor Sir Andrew Caldecott at 41 Bristol Street in the Colombo Fort.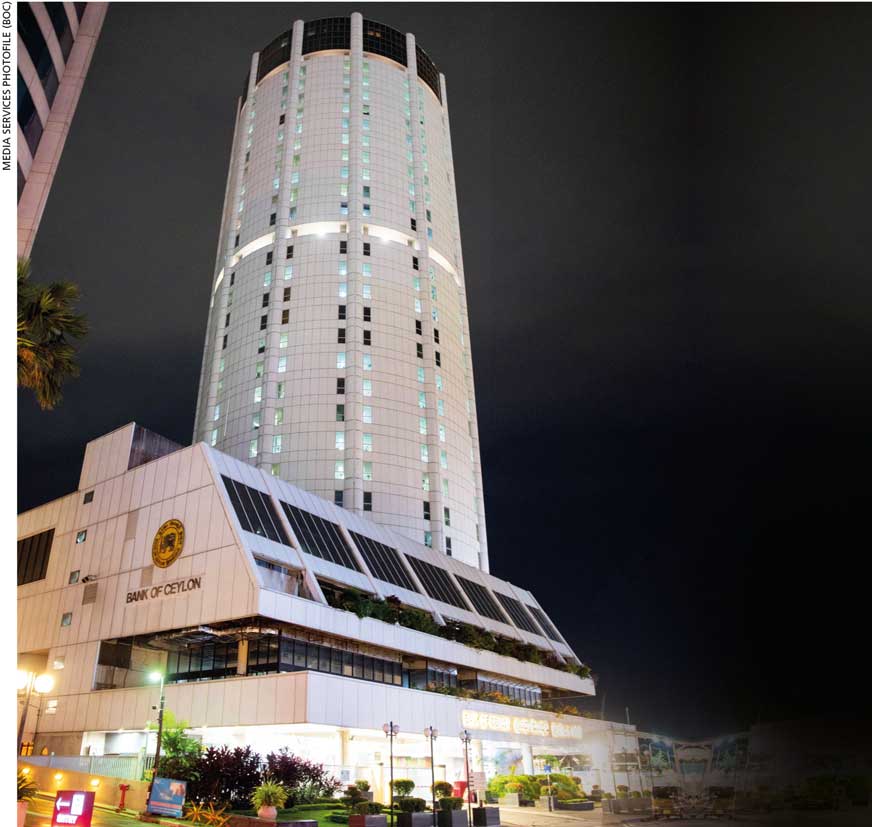 Following its launch, BOC experienced rapid growth, opening branches in every major city across the country within a decade. With this expansion across its network, the bank also extended its operations to encompass all areas of banking and finance.
In addition, the bank marked the launch of its first overseas establishment in London in 1949.
The saga that began in this manner grew with each era adding its own episode to reach a point where BOC came to be recognised as the No. 1 banking brand as published in the Brands Annual by Brand Finance Lanka and LMD, fortifying its standing as 'Bankers to the Nation.'
According to the bank, it has stayed true to the aspirations of the people since its inception and a majority of the Sri Lankan people in myriad ways. It has come to represent a hallmark of trust and stability in the local banking and finance sector, becoming a role model as a responsible corporate citizen in the country in its capacity as a state owned enterprise.
As a result of understanding its inherent duty to the country, BOC has formulated and processed a portfolio of financial services that adds value to the entire Sri Lankan community while enhancing customers' experience with the brand.
The bank notes that this dedication has enabled it to maintain the loyalty of customers in every nook and corner of the country over a period of 82 years.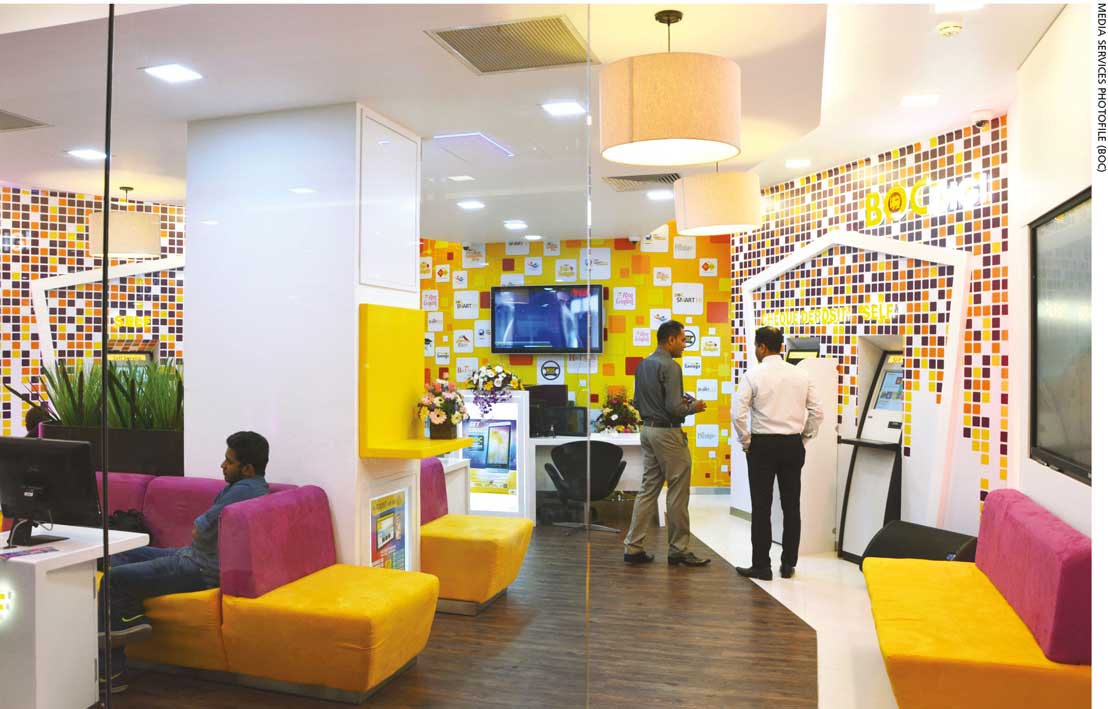 BOC's operations are structured to ensure that it remains sustainable in the long run – they have been developed around a profound vision, mission and set of corporate values. Its approach to economic sustainability encompasses ethical business performance, commitment to enhancing products and services, improving financial inclusion by increasing digital adoption and managing customer relations responsibly.
The bank also asserts that the reputation it has built over the years has been validated by its stakeholders – especially the Sri Lankan community.
In its role as the Bankers to the Nation, BOC recorded a noteworthy performance in the third quarter of 2021.
Its profit before tax during this period grew by 114.3 percent on a year on year basis to Rs. 35.6 billion, which the bank maintains is the highest reported by a licenced commercial bank. Compared to its profit before tax of 23.6 billion rupees for the entirety of 2020 during the pandemic, this performance is a noteworthy achievement.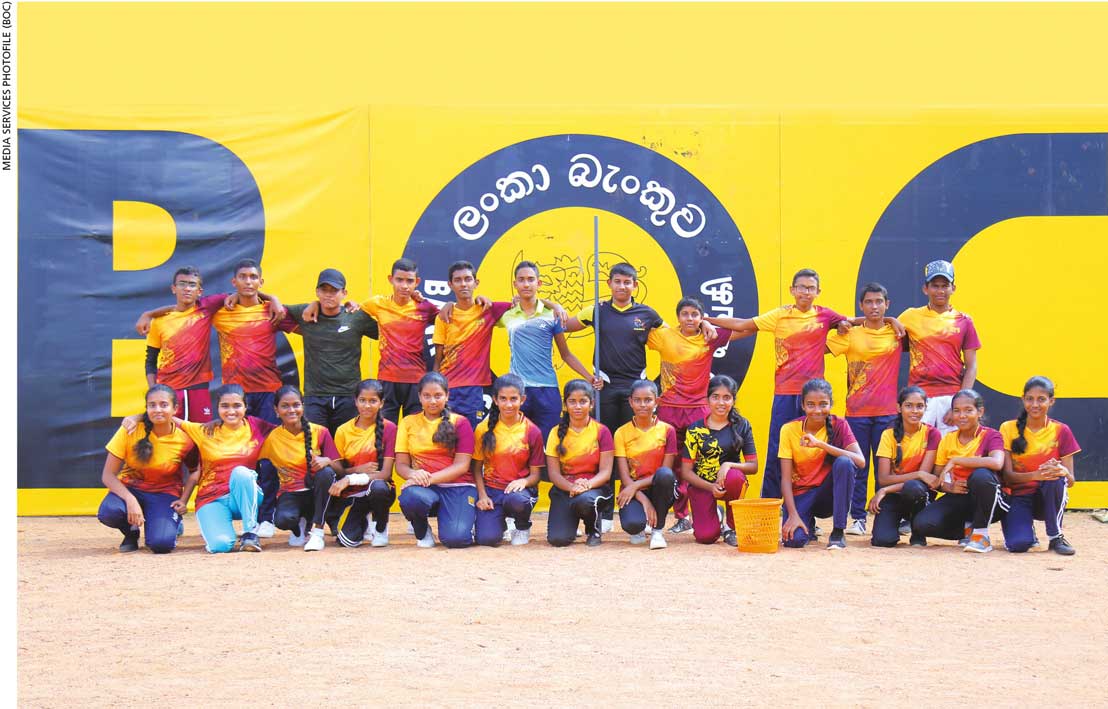 Moreover, BOC witnessed a 23 percent growth in credit during the third quarter of 2021, exceeding the Central Bank of Sri Lanka's forecast of 14 percent for the banking sector.
Meanwhile, the bank's top line grew by 16 percent to a record Rs. 211.3 billion.
Apart from the financial resilience and strength it has displayed over the years and even during the pandemic, BOC has remained committed to serving the nation and supporting its citizens. The deep-rooted values that were instilled at its inception remain the core strength of 'Brand BOC.'
With its intention to uplift the Sri Lankan community through its pursuit of financial inclusion, the bank has expanded the strength and capacity of its operations in breadth and width over time. The brand's strength has grown together with the expansion of Sri Lankans' needs.
This ability to evolve over time has enabled the brand to stay relevant to all stakeholders. In this regard, BOC has not only attracted customers from all walks of life but also the human resources needed to drive its operations. It is this important asset that's credited with helping the bank grow its brand strength where its financial and physical capacity are concerned.
Over its years in operation, BOC has earned and sustained a reputation as the leading banking brand in the country due to its efforts to maintain trust in the minds of stakeholders, as well as their confidence. This trust is one of the key strengths that the bank leverages to build relationships with new markets and customers.
With an enriched network of stakeholders, the bank gradually expanded its product and service portfolio to promote inclusivity among the Sri Lankan community. This has enabled BOC to drive the local banking landscape to form strong connections with Sri Lankan individuals and businesses from various backgrounds in a bid to help them fulfil their life aspirations.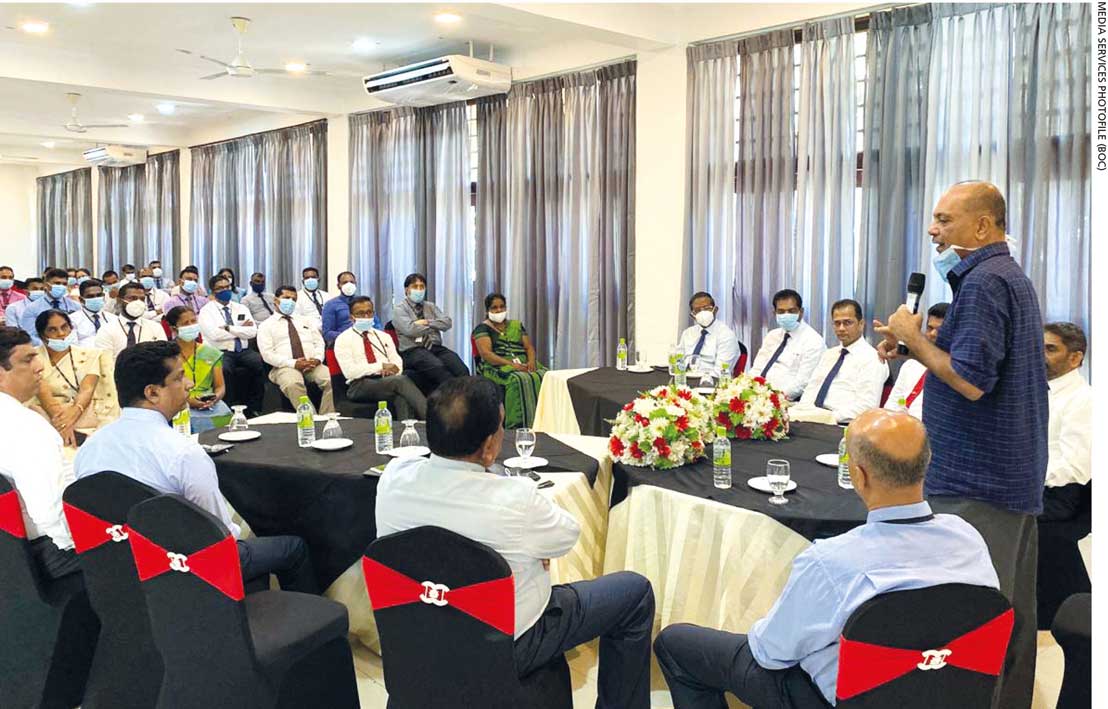 Over several generations, BOC has witnessed individuals, small businesses and corporates rise from their modest roots with its help, growing from the micro and SME class, to achieve financial stability and garner substantial market shares in their sectors. In fact, some of these entities eventually developed into conglomerates.
Furthermore, BOC has enhanced its export services to assist Sri Lankan exporters in particular by establishing the Export Circle. Through this initiative, the bank helps customers build necessary networks and expand their business literacy through a dedicated team of relationship officers with expertise in this arena.
Leveraging the strength accumulated over eight decades, the brand strives to act as a catalyst synergising the country's banking sector with technological developments by adopting the novel concept of banking and fintech, to keep it on a par with international standards and practices.
This entails the Branch on Wheels mobile banking concept, which brought banking services to customers' doorsteps. The significance of this has been highlighted particularly in the midst of the pandemic as it facilitated uninterrupted banking services during the lockdowns.
With this strength, BOC was able to build an inclusive digital network that incorporates both rural and urban customers, to empower the entire community through banking and finance.
While sustaining its financial and operational growth over years, the bank has also looked to foster good governance practices to set benchmarks in the local sector in an effort to elevate it. To this end, BOC strives to maintain the highest level of transparency and governance in its operations and conduct, as well as anywhere that it operates.
As part of these efforts, the bank has explored new avenues with innovative human resources and IT solutions to serve customers as part of the drive to ensure the banking sector's integrity.
And at times when there has been a compelling need for a strong financial institution to help the Government of Sri Lanka maintain its economic portfolio, BOC has presented itself as a trusted Sri Lankan banking institution in foreign transactions.
The bank's strategy to tackle the pandemic has entailed an intensive customer focus, digital excellence, maintaining a healthy credit portfolio – while helping uplift entrepreneurship in the country – nurturing high performance teams, and ensuring that people, process and system factors contribute to stability, good governance and sustainable growth.
In recent instances such as with the import of vaccines and essential goods during the COVID -19 pandemic, the bank's operational capacity and integrity have been important in facilitating seamless transactions.
Amid the social unrest that came with the pandemic where many individuals and businesses faced severe financial difficulties, BOC took immediate strategic actions in its role as a true corporate citizen to reduce their burdens through debt moratoriums and flexible loan schemes – such as the Saubagya scheme – to assist customers.
Through such endeavours, the bank not only provided financial assistance at a time of need but ensured that these businesses and households had a chance to endure the pandemic. Given this, COVID-19 has served to underscore BOC's dependability as a partner.
As part of its social commitment, BOC also helped the Ministry of Health establish a COVID-19 call centre that linked home-based patients to on call medical experts to receive assistance to enable timely interventions when Sri Lanka was on the brink of facing a crisis in the healthcare sector.
From its first branch in the Colombo Fort, BOC has expanded its reach across the country with a network that encompasses 646 branches, and more than 1,300 units of 24/7 operative ATMs, cash deposit machines (CDMs) and cash recycling machines (CRMs), which amounts to more than 2,000 customer touch points islandwide.
As for its international presence, BOC has four established branches in Chennai, Malé, Hulhumalé and the Seychelles, as well as a fully fledged banking subsidiary in London.
In addition to these operations, the banking institution lays claim to an extensive network of over 700 foreign direct correspondent banks. Through this network, BOC engages in foreign trade and other international banking transactions on behalf of all Sri Lankan stakeholders.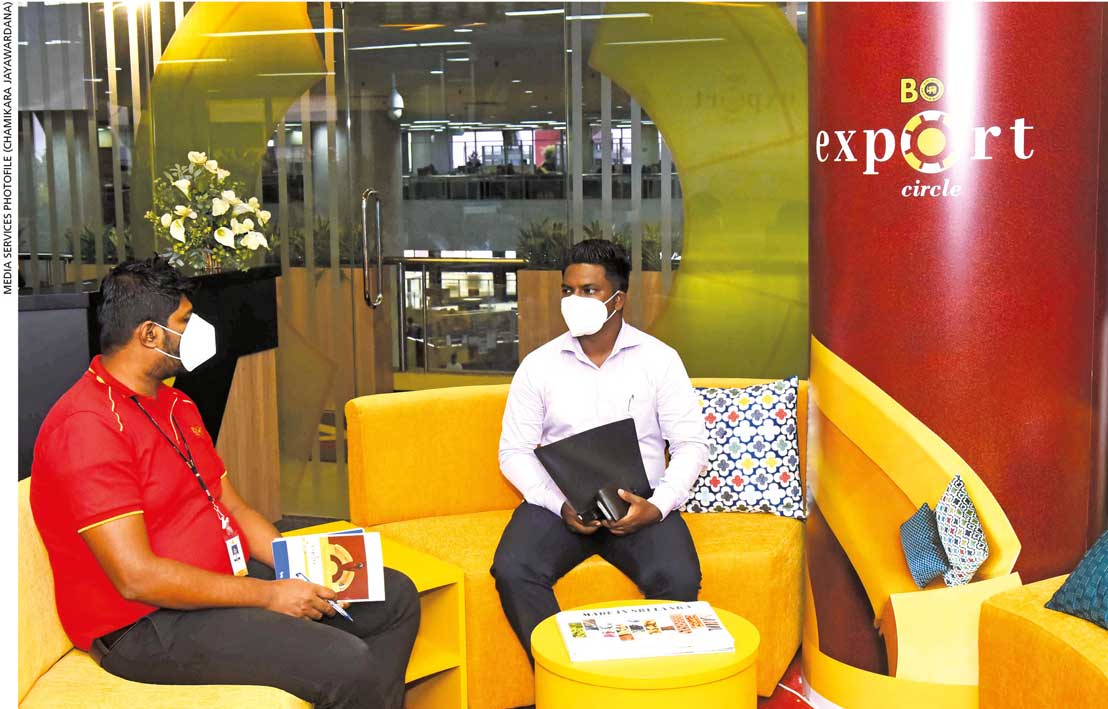 The bank has employed a penetration strategy that entails engaging all socioeconomic segments through an omni-channel approach. To this end, BOC has invested responsibly in keeping customers updated to facilitate their financial needs through rigorous marketing communications.
With deep roots running into every aspect of banking and finance, the brand has expanded its balance sheet over the years to be positioned as the business entity in the country with the largest asset base. It lays claim to more than three trillion rupees in assets, and the highest deposit base of Rs. 2.8 trillion, and loans and advances of 2.5 trillion rupees.
Throughout its journey, BOC has been conferred several accolades and awards. It was recognised as the 'Banking Services Provider of the Year' at the SLIM People's Awards in 2020 and 2021. Meanwhile, it has held the mantle of the No. 1 banking brand in the country for 13 consecutive years with a brand value of over Rs. 53 billion in 2021, positioning it as the only banking institution in Sri Lanka to achieve such a feat.
The bank has also been recognised for its commitment to addressing social and environmental issues through its operations. BOC maintains that the distribution of its value creation covers the entire country with a special focus on green sustainability.
Through its renewable energy project that was launched in 2019, it is estimated that BOC contributes over two megawatts in solar photovoltaic energy to the national electricity grid.
Furthermore, the bank's Melsiripura, Panadura and Walasmulla branches have been awarded Gold ratings by the Green Building Council of Sri Lanka (GBCSL) in recognition of their compliance with sustainable green building standards.
In addition to these local accolades, BOC was also ranked among the 'Top 1000 Banks in the World' for the last 13 years by The Banker magazine of the UK.
With the strength of its competent staff – which amounts to over 9,000 – who are equally qualified and experienced, the bank strives to foster its brand relationship with customers from all walks of life.
This dedicated team of BOC members represents almost all geographic areas and ethnic cultures in Sri Lanka, and boasts a thorough understanding of each customer segment's needs and wants. The bank's staff members act as brand ambassadors, contributing to BOC's brand image and value chain to benefit stakeholders – especially customers.
During the pandemic, the bank's staff has looked to provide the best service possible while ensuring maximum precautions to safeguard customers and themselves. These efforts have enabled BOC to enhance its brand trust among all stakeholders.
As for the future, BOC aims to face challenges by developing market leadership, confronting market volatility, channelling and aligning resources to ensure business growth, and transforming the banking landscape digitally.
www.boc.lk