SPONSOR PROFILE
Seylan Bank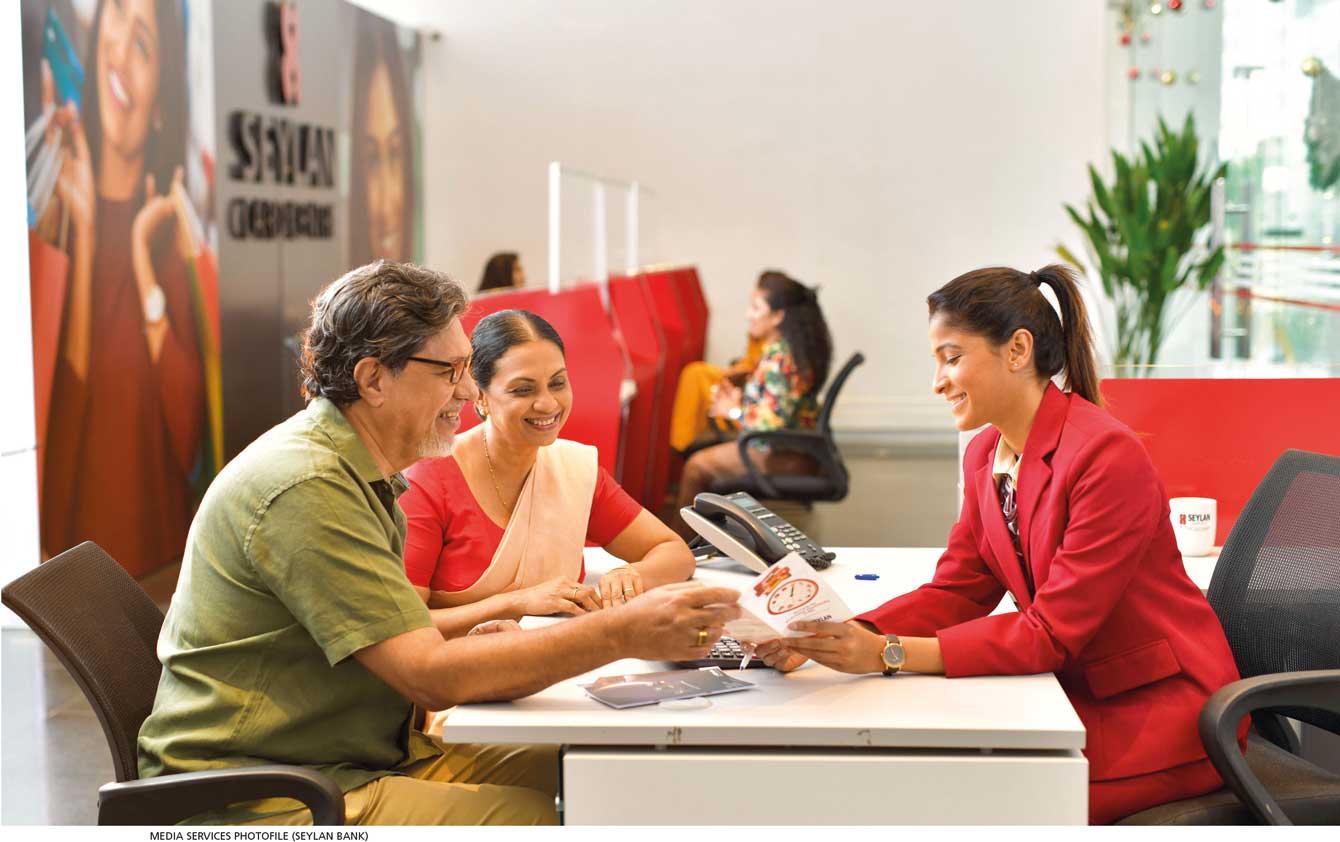 Incorporated in 1987 under the patronage of Deshamanya Dr. Lalith Kotelawala, Seylan Bank is a leading private sector banking institution in Sri Lanka. Its promise has always been simple – i.e. to be 'the bank with a heart.'
Seylan Bank has been driven by the objective of enhancing trust and reliability among stakeholders through empathy and care, which in turn has played a vital role in ensuring its longevity.
Throughout the evolution of its story, the bank has not felt the need to engage in million dollar promotional campaigns to entice customers since delivering its promise to Sri Lankans has proved to be adequate.
Headquartered in Seylan Towers (at 90 Galle Road in Colombo 3), the bank boasts an islandwide network of 172 branches, 216 ATMs, 70 cash deposit machines and 86 cheque deposit machines.
Seylan Bank provides a variety of financial services – including but not limited to accepting money deposits and offering market related returns, lending funds to facilitate investments and consumption, and making facilities available for transactional banking requirements, factoring, currency services and so on – to individual customers and businesses, enabling the economy to thrive and prosper.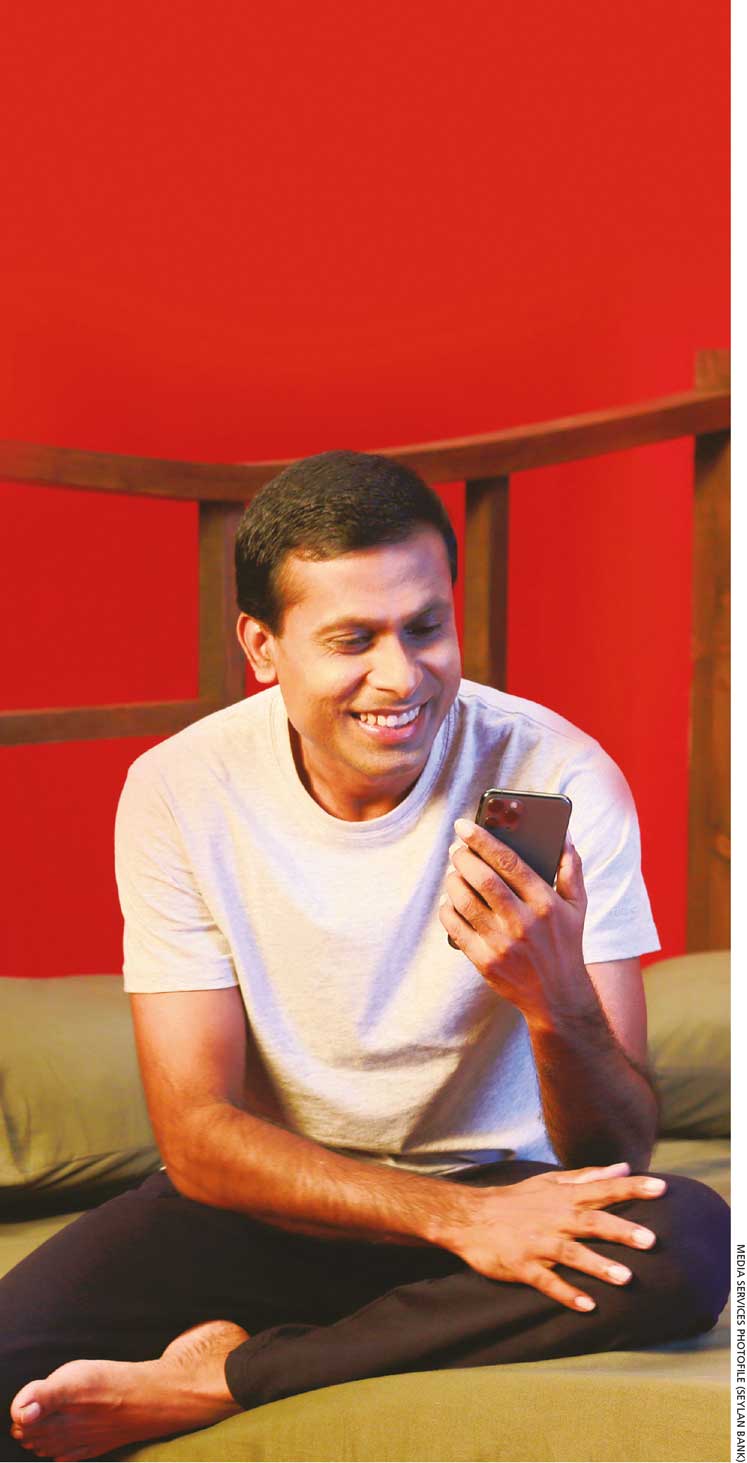 The bank prides itself on powering opportunities and possibilities to create a better tomorrow for customers, employees and the community at large. Since its inception, Seylan Bank has been known to serve with the heart and for being committed to extending customer centric service across the socioeconomic spectrum.
Moreover, it has emerged and been distinguished as a leading banking services provider with a customer oriented approach and innovation that extends far beyond the mere provision of services expected by consumers.
In an effort to revolutionise the local sector, Seylan Bank sought to offer a novel experience to Sri Lanka's banking landscape while focussing on conventional commercial banking. Changing its banking hours and offering nighttime banking to suit customer requirements were among many such industry firsts.
Recognising that technology is transforming how the banking sector operates, communicates and interacts with internal and external stakeholders, the bank has consistently looked to provide customer centric solutions by adopting new technology.
Additionally, Seylan Bank says it has been at the forefront of the digitalisation process of financial institutions since the concept first emerged in Sri Lanka. It understands that continuous technological adoption is needed to remain viable in the long term to offer an outstanding customer experience while being able to differentiate itself and develop a sustainable competitive advantage.
Driven by a strong sense of purpose, Seylan Bank strives to stay ahead in terms of digital innovation, thereby delivering a seamless and uninterrupted banking experience.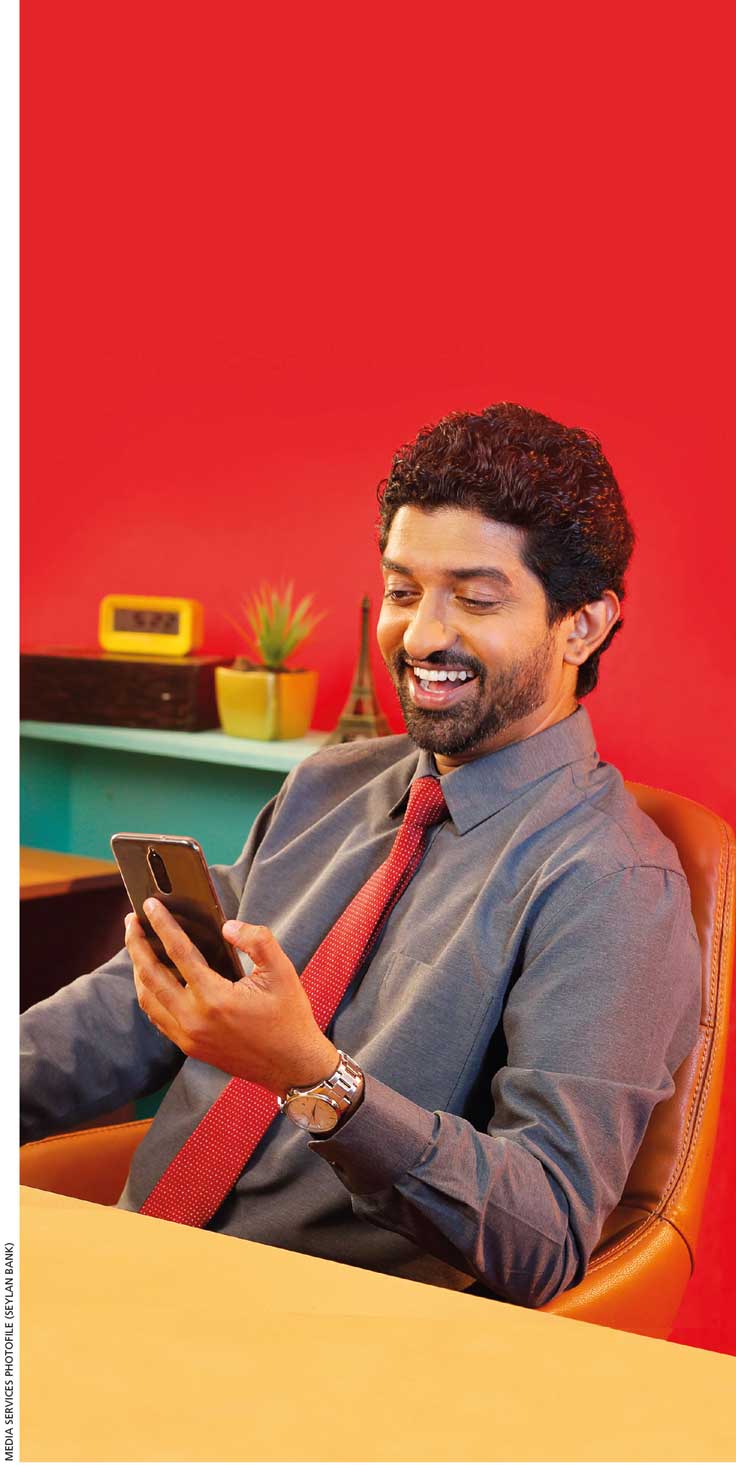 Meanwhile, the bank also ensures that it maintains digitalised banking channels with adequate capacity building to close any gaps and minimise information asymmetry to foster prudent decision making.
Customer centricity is a key driver in creating brand loyalty. By benchmarking customer feedback, the bank constantly finds ways to improve its service to offer excellence. Seylan Bank does not want to be just another 'innovative' brand; it aims to stay true to the concept of being the bank with a heart.
With a unit dedicated to customer experience management, the bank proactively manages customer care touch points from the very first message communicated through social media platforms to calls, walk-ins or dealing with outdoor promotions.
Apart from customer centricity, it also believes in consistent communication, which is another main driver. If one looks at the bank's communications from 1998 to the present day, the core message has remained the same: Seylan Bank's promise has not changed.
The bank's service proposition always reflects changing consumer trends as the younger generations consider technology to be an integral part of their lives with expectations of personalisation, ease of access and simplicity in navigation while being feature intensive.
Seylan Bank's approach to supporting and maintaining its customer base through challenging times generates sufficient capital inflows at optimal costs, improving its sales team's and relationship officers' productivity, broadening the application of digital processes and keeping the bank abreast of customers' needs. This provides it with the capacity to fulfil the requirements of the key pillars of its strategic plan.
In addition, the bank's process of evaluating applications for credit has improved threefold with response times in the majority of instances reducing substantially – such is the strength of its constantly evolving and aggressively analysed branding methodologies.
Seylan Bank's vision for customers is to enhance their security and privacy, ensure accessibility to inclusive banking for everyone, produce higher levels of product and service innovation to suit emerging lifestyles, and facilitate balanced and well-informed financial decision making, while also ensuring transparency and attentiveness in problem solving.
The bank launched Seylan RED – a priority banking membership initiative designed to offer personalised financial solutions through a dedicated Relationship Manager.
And it also introduced Palmtop Banking across 50 branches, reducing customer waiting times and increasing the efficiency of services.
The 2007/08 financial crisis caused a severe contraction in liquidity in global financial markets, which had drastic impacts. While Seylan Bank was not exempt from this, it has stood the test of time.
Although this journey has not always been smooth, the loyalty, hard work and commitment demonstrated by the bank's staff, as well as its close relationship with customers, have been the foundation that has seen Seylan Bank face these challenges effectively and emerge as a sustainable organisation.
The bank's main achievement is not the number of years it has been operating in the sector but its contributions to the country, economy, industry, employees and other stakeholders.
By 2015, the financial institution had once again aggressively analysed the marketplace and what its product range required with regard to branding.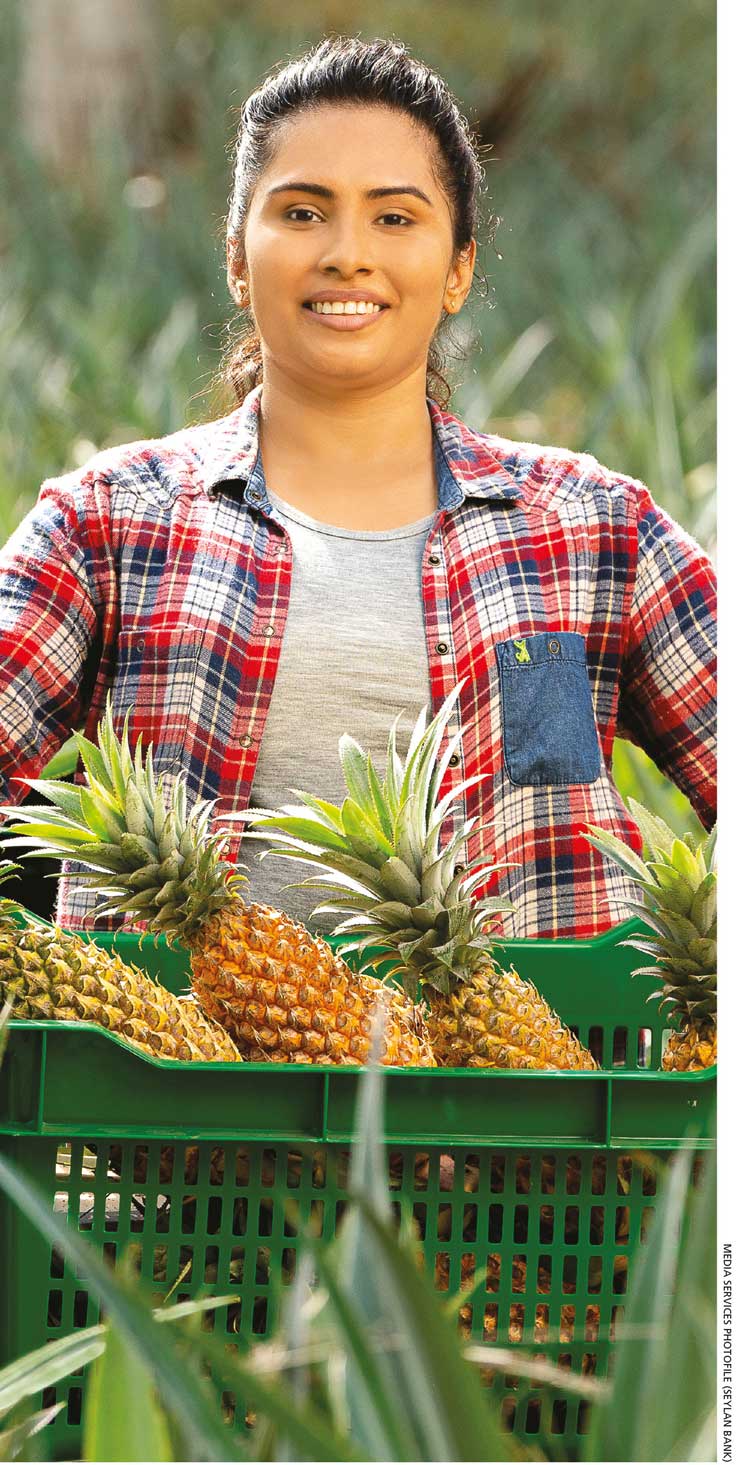 Developing an understanding of the needs it catered to and the products Seylan Bank offered clients resulted in its customer centric culture and digitalisation. This was reflected in that year's performance as the bank recorded one of its highest profits.
And by late 2020, the bank updated its approaches in preparation for the new age of banking. This entailed systems and process upgrades, comprising well managed human resources and strengthened cybersecurity, with quality assurance and audit trails, together with compliance to a customer charter, code of conduct and other policies and procedures in line with customer due diligence requirements.
Year 2021 has served as testimony to Seylan Bank's steadfast stakeholder relationships as it looked to help them by connect every possibility to enable them to succeed during this period on all counts.
Despite the pandemic, the bank has been robust, and aware that the ramifications of COVID-19 may continue to impact operations and economic activities, and is expected to remain highly volatile in the coming years. The bank has ensured it engages with all customers through social media, once again keeping its promise of always being there for them.
One such initiative was Seylan Tikiri Children's Month. As children have been compelled to pursue their education online – away from schools and extracurricular activities – for nearly two years due to the pandemic, there was a need for a specialised process to relieve their young minds of the constant stress they face.
Showcasing their understanding of these challenges, Team Seylan introduced a wide array of digital activities – such as Tikiri Lockdown Diary, Tikiri Digital Avurudu, Tikiri Vesak Pathuma, Tikiri Champ, Storytelling and many others – to keep young customers' spirits high during these difficult times.
Many businesses – particularly in the SME sector – have faced tough times in the recent past due to the challenges posed by the pandemic. The bank continues to stand by these customers to nurture and support them, until they cross the bridge and can stand on their own again.
Seylan Bank has held various online webinars, covering topics to aid businesses and post-pandemic plans with the intention of educating SMEs on how they can survive as they help the local economy. This has been both educational and a much needed morale boost to the broken sector.
In a way, the bank sees these efforts as reciprocation of the faith shown by its main stakeholders and the community.
To ensure uninterrupted service to customers amid the lockdowns that were imposed to curb the spread of COVID-19, Seylan Bank launched doorstep banking services by sending a mobile ATM to areas in isolation and where customers could not reach ATMs. However, the bank lays claim to pioneering Sri Lanka's first mobile banking service many years before the pandemic made it a necessity.
Furthermore, uninterrupted trade services were offered to clients during the lockdowns while all precautionary measures were taken and health guidelines adhered to.
Its stakeholder engagement is reflective of how the bank communicates with stakeholders to understand their needs, wants and concerns, and reciprocate as a value derived and redistributed mutual business case.
While remaining prudently conscious of statutory and other legitimate directives, and adhering to a strict sense of good governance, compliance and transparency, Seylan Bank is resolute in adapting to unprecedented dynamics and fulfilling expectations so that no stakeholder is left behind.
The bank takes an inclusive approach to stakeholder engagement where mutual understanding and corporate fidelity are perceived as being centric to business resilience by way of connecting every possibility.
Seylan Bank believes in humanising itself to ensure that people understand how important customers are to the financial institution. There is light humour and simplicity in all its communications, which have been unique as well as consistent throughout its banking life.
On a subconscious level, people know what they want and that they can find it at Seylan Bank. Anyone who remembers 'Albert Uncle' from the famous Western Union television advertisements has evidenced this.
Internal marketing efforts ensure that the bank maintains consistency with regard to messages to the outside world and customers, and understanding consumer insights and volatile markets, with the knowledge that it's not merely about what is communicated but the deeper meaning. This is evident in its social media marketing strategies.
With more than 3,000 employees, Seylan Bank prepares and trains staff to live by its promise across every level of the hierarchy. The first handbook passed on to new recruits teaches them the rationale behind the bank's corporate axiom, and ensures they understand the empathy needed to demonstrate it and how to conduct themselves to fit in with life at Seylan.
Every employee understands that to best serve customers, he or she should be able to understand their needs and deliver accordingly. The bank achieves this through a team that is recognised and rewarded for results. Through this process, Seylan Bank ensures that its efforts meet shareholders' expectations while always acting as a responsible corporate citizen.
The bank's senior management ensures that every decision made enhances performance, serves stakeholder interests, and improves compliance with laws and regulations, as well as the general code of conduct that applies to the banking sector.
Moreover, the board of directors conducts operations based on six core principles that are spelt out in the bank's corporate governance framework.
Its governance related policies, charters, and codes of conduct and ethics are formulated by taking into consideration rules, directions, guidelines and principles, and to ensure that Seylan Bank makes timely disclosures, and shares accurate information regarding its financials and performance, as well as leadership and governance.
Having a corporate governance framework ensures effective engagement with stakeholders and helps it evolve with changing times.
Over the past few decades, there have been encouraging developments in gender equality in the Sri Lankan workplace but there is still room for improvement. Seylan Bank has tapped into this pressing social issue and made it a priority to empower women, recognising that the workforce's diversity and talent create value for customers and shareholders.
For the bank, gender equality and equal employment opportunities have always been important principles. By believing that the future workforce will reflect equality, it has set ambitious goals to achieve gender parity sooner rather than later.
Presently, the bank employs 1,482 women. Moreover, women comprise 27 percent of the board of directors and 45 percent of its board committees. Furthermore, 20 percent of senior management, 34 percent of management and 46 percent of the staff cadre are female. In addition, 20 percent of the staff is managed and led by women.
Throughout the years, Seylan Bank has also contributed to the country in its role as a responsible corporate citizen living its promise of being the bank with a heart.
When Sri Lanka was hit by the first wave of the pandemic in March 2020, the Colombo East Base Hospital was transformed to act as a dedicated facility for treating COVID-19 patients as directed by the government. Having identified the hospital's need for a fully equipped and functional ICU to treat patients in serious condition, Seylan Bank stepped forward to build a state-of-the-art ward.
The foundation stone for the facility was laid that year and in 2021, the bank gifted a well-equipped ICU to the hospital, strengthening the national effort to combat COVID-19 at a crucial time. The project was initiated by the staff who contributed by donating a day's salary while the board matched the investment to make this a reality.
In addition to this, Seylan Bank has also contributed to the education sector – as part of the Seylan Pahasara project, over 200 libraries have continued to provide a pathway for students to enhance their knowledge in various fields, contributing to the improvement of their academic performance.
All these libraries act as centres of learning and knowledge development, playing an essential role in providing students with safe and accessible educational resources.
Seylan Bank was ranked No. 1 for customer service excellence in the banks category by LMD in 2019 and 2020, which bears testimony to its efforts over the years. Furthermore, the bank has been recognised for its marketing effectiveness at the Effie Awards, SLIM Brand Excellence Awards and SLIM Digis on many occasions.
Moreover, Seylan Bank says it has always been at the forefront of digital marketing, having been ranked among the top 100 banks in the world and first in Sri Lanka for best use of social media by The Financial Brand.
Additionally, the bank says it enjoys the highest following on Facebook in the banking and finance sector – and that it is the most engaged bank across all platforms, according to ADA and Fanpage Karma.
As the bank with a heart, Seylan Bank operates with the vision of offering the ultimate banking experience to valued customers through cutting-edge technology, innovative products and best in class services.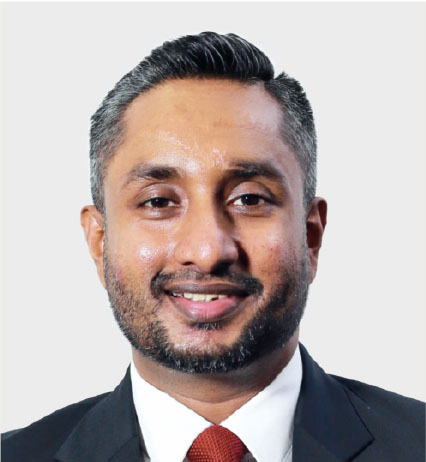 With a growing clientele of SMEs, and retail and corporate customers, the bank has been endorsed as a financially stable institution with performance excellence across the board by Fitch Ratings, which affirmed its national long-term rating of 'A(lka).'
Among its other accolades, the bank has also been ranked second among public listed companies for transparency in corporate reporting by Transparency International Sri Lanka (TISL).
These achievements serve to demonstrate Seylan Bank's financial stability and unwavering dedication to ensuring excellence across all aspects of its operations.
Gamika De Silva
Assistant General Manager
Marketing and Sales
www.seylan.lk